June 03 2022
5 Backsplash Ideas for Your Kitchen  
While the backsplash makes up a small part of your kitchen, its effect on both design aesthetic and function is significant. Not only does it keep your cooking space stain-free, but also allows you to add a touch of personality to your kitchen and even transform the entire look and feel of the space.
Our Top Choice
1.   Subway Tile
By far the most popular backsplash style, subway tiles give the kitchen a classic timeless charm. Most people use 3x6 tiles for this style but any rectangular tiles work. Subway tile is generally arranged in one of two main ways:
- Straight set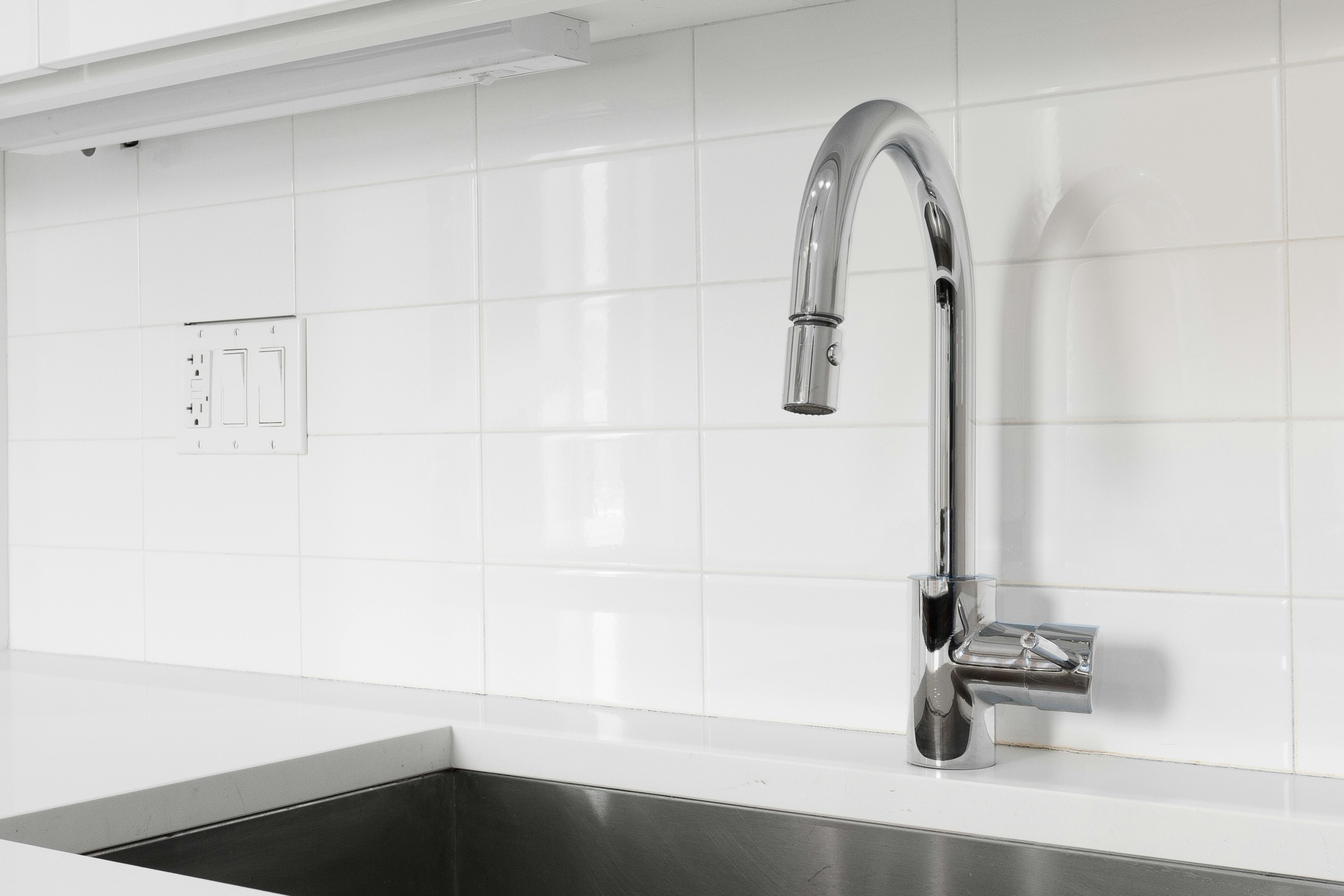 - Offset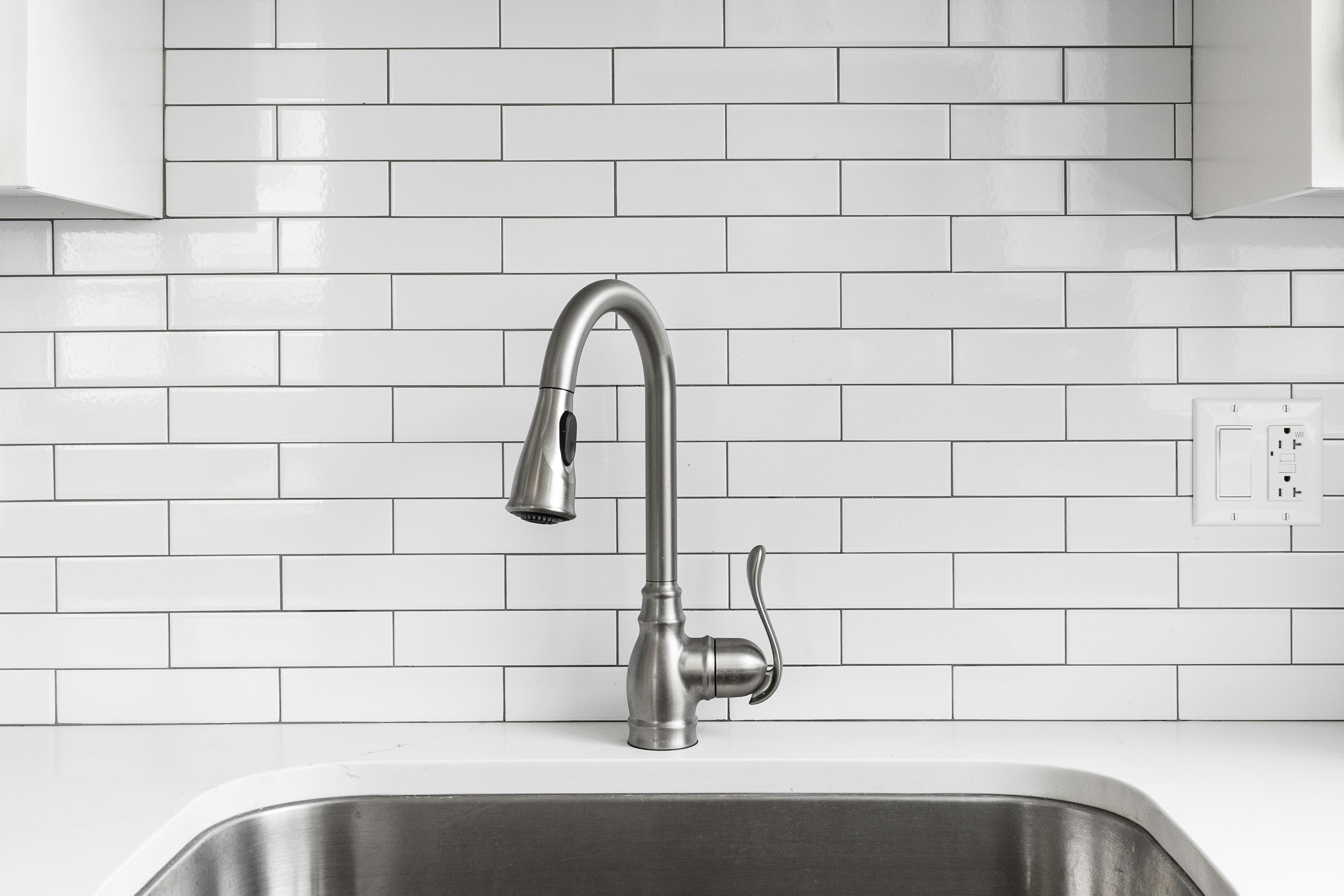 · Pros: The classic and simple design is timeless; the tiles are easy to clean. 
· Cons: If you're looking for something out of the ordinary, it's not a great fit; the grout (and some tile materials) are porous, so they may absorb water. 
2.    Stone Slab
Seamless and minimalistic, Stone slab backsplashes are created by extending the countertop upward onto the wall. Designers generally recommend using granite, marble, or quartz, but some other materials work too.
· Pros: The design gives a contemporary and sleek impression; no grout means fewer cavities for bacteria.
· Cons:  Some natural stone needs to be resealed; the materials can get pricey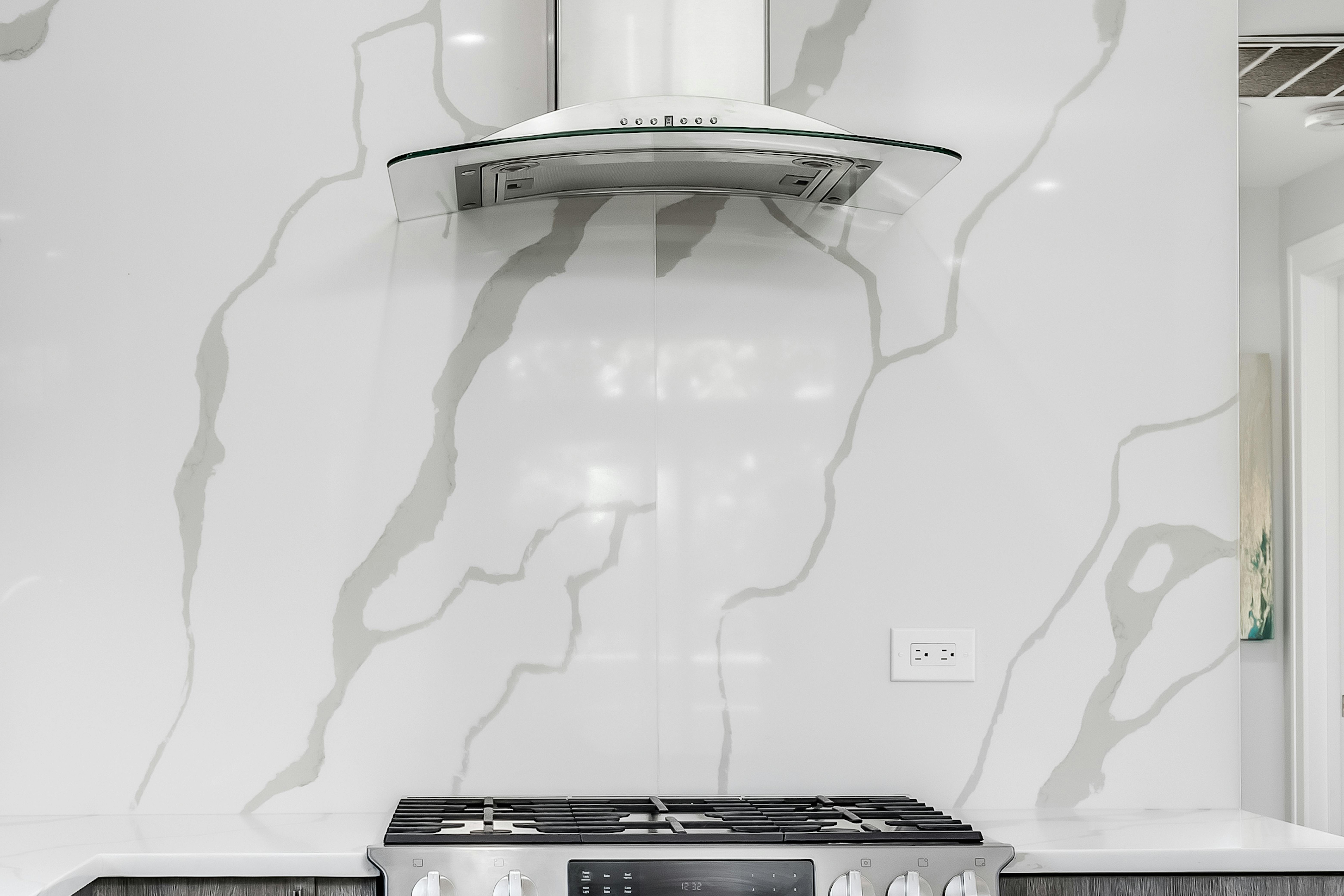 3.    Mosaic Tile
Generally created from glass or ceramic tiles, mosaic backsplashes leave lots of room for creativity. These small square tiles, usually 1 inch, can be arranged to create almost any unique pattern, for a great personal touch.
· Pros: These small tiles leave lots of room for creativity; they are less porous than other tiles
· Cons: They can be expensive, depending on square footage and intricacy of design; Smaller tiles are more labor-intensive.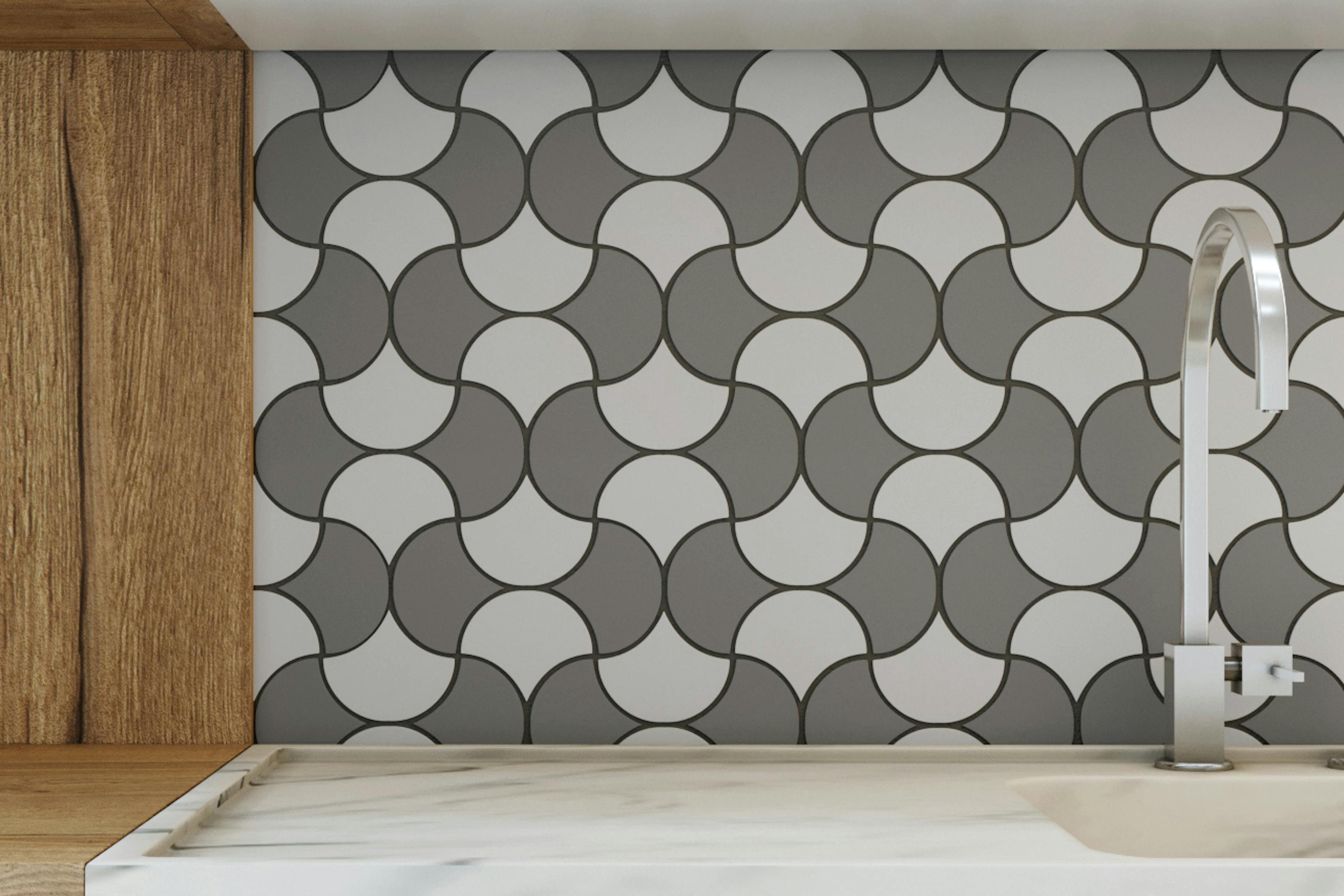 4.    Stainless Steel
Most commonly found in commercial chefs' kitchens, stainless steel backsplashes became popular for their convenience and function, as well as the stylistic freedom they provide by allowing the designer to create almost any design.
· Pros: Stainless steel can be placed as tiles or as a slab; you can mix it with most other materials.
· Cons: It needs strong support to maintain function; Can give your kitchen a colder less homey feel.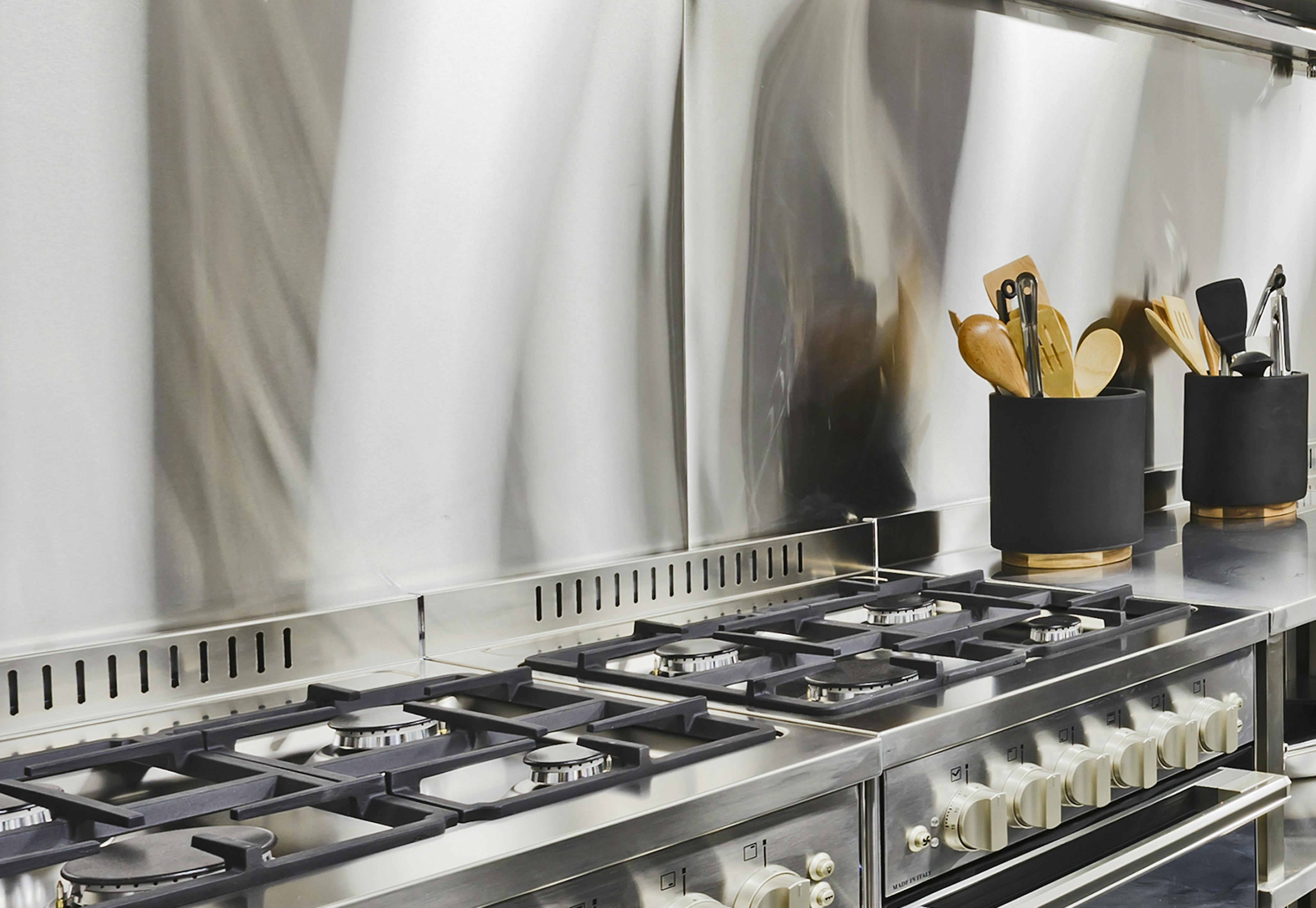 5.   Peel and Stick
Peel and stick backsplashes are often the top choice for DIYers, renters, and frequent redecorators since they provide an easy-to-install alternative to tiles, are easy to remove and allow you to mimic any tile backsplash styles.
· Pros: Easy to install yourself, if you use 'real material' peel and stick the backsplash will hold pretty well.
· Cons: You will still need to use grout if you use real materials; it can look messy if it's done wrong, and is not nearly as durable as real tile.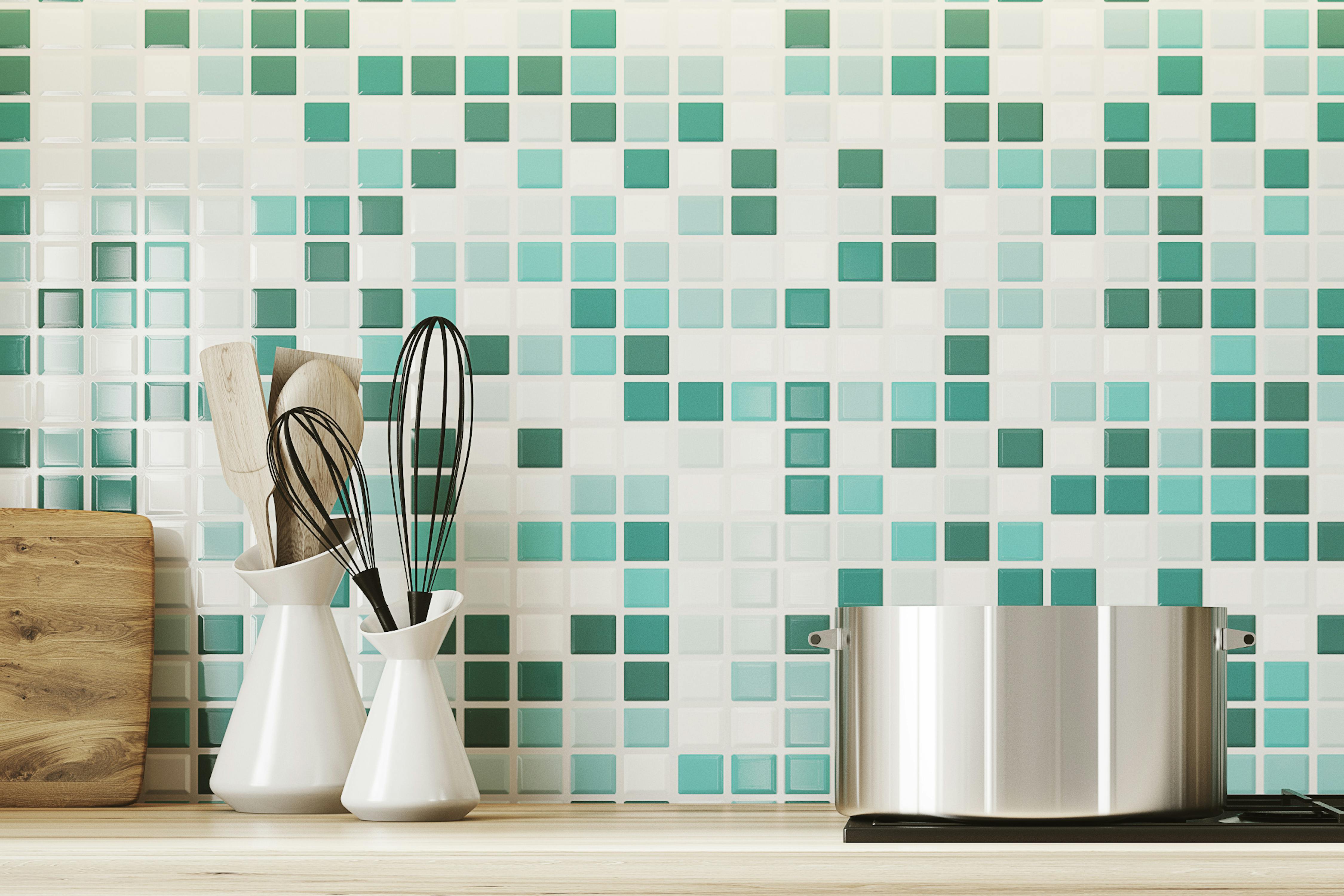 Our Recommendations
Simple classic kitchen design – Subway Tile Backsplash
Minimalistic modern kitchen design – Stone Slab Backsplash
Detailed traditional kitchen design – Mosaic Tile Backsplash
The chef's kitchen – Stainless Steel Backsplash
Limited budget/temporary décor – Peel and Stick Backsplash
Backsplashes allow you to add a touch of individuality to your kitchen, so take advantage! However, don't forget the importance of function. Make sure the material is servicing day-to-day use as much as it is design.
Beauty in the details
The backsplash may be one of the smallest parts of your design, but it has the power to either flawlessly finish your kitchen or ruin the entire aesthetic. So, now that you've got the proper insight to make your decision, it's time to pick the perfect ribbon to tie together your design.
Which backsplash is your favorite?