Fabuwood Designed: Mimi Lee from Oh So Chic Interiors
Fabuwood Designed is a blog series with interviews of interior designers off the heels of kitchen renovation projects. We dig into topics from client meeting to kitchen completion, exploring possible challenges and lessons learned along the way. Do you have a question for a designer? Leave a comment below to be answered in our upcoming interviews. Enjoy!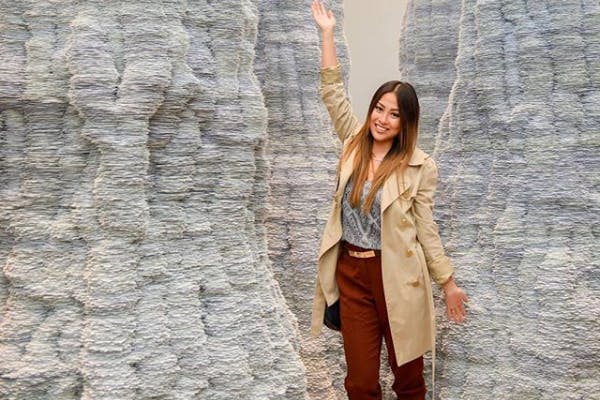 Mimi Lee is the owner of Oh So Chic Interiors, a design firm with a fresh aesthetic and affordable service in the Northern Virginia, DC, and MD area. Recently, we got Mimi on the phone to talk about some of her Fabuwood projects. Her positive energy and passion for impacting client's lives through design made selecting Mimi for our first interview in the blog series, Fabuwood Designed, a no-brainer.
Q: How did you meet your client?
A: They were friends of mine who needed a designer for their kitchen remodel.
Q: What made you want to take on the work?
A: There are so many moving parts and details to a kitchen remodel. I wanted to make sure that I provided all the information they needed to have a successful renovation.
Q: Did the client give any design direction?
A: They sought after a bright, transitional kitchen with a touch of farmhouse.  Light cabinets and dark counters were also specified.
Q: What were some questions you asked to better understand your client's needs?
A: I really wanted to develop a functional kitchen layout for them since this was a large investment, so I asked them questions about how they worked within a kitchen.
Questions like: Do you like your prep station to be right next to the stove or in close range?  Would you like your cooking utensils tucked in a drawer or out in the open?  Do you like single or double sinks when washing your dishes?  These were just a few out of the many questions I asked to fully understand their needs.
Q: How did you begin to make product decisions?
A: Usually, I like to begin with making selections of materials with the least amount of color and style options. On this project, we selected the cabinet first, then progressed to picking out a countertop and backsplash.  We made paint selections last, since there were endless colors to choose from.  
Q: Did you know right away that you wanted to use Fabuwood cabinets?
A: Yes, I knew right off the bat that it would be the biggest bang for their buck!  Fabuwood not only has great cabinet door styles and colors, but homeowners I've worked with in the past have been very happy with their quality.                          
Q: Was there any moment the client was unsure of a selection?
A: Actually, no. They were pretty decisive with all the selections. The clients knew exactly what they liked and disliked!
Q: What was your project timeline?
A: The design process took about 5 weeks, and then the construction lasted for 10 weeks.
Q: What was your favorite thing about this project?
A: That the homeowners completely trusted my advice and suggestions. There's no feeling like it.
Q: Do you have any words of advice for budding designers?
A: To fully understand that these designs are not their own but the clients. Once you understand this, the more likely your clients will work with you again. Unfortunately, I have heard one too many times that my clients had to part ways from other designers because the clients felt like they weren't being heard.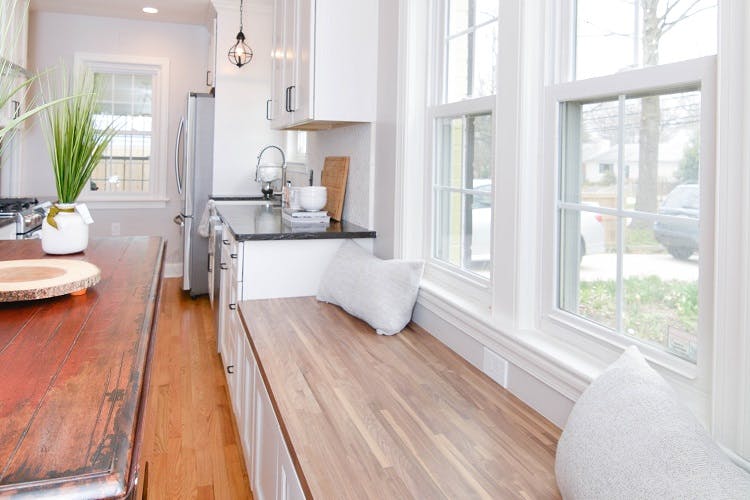 Want more from Mimi Lee? Follow @OhsoChicInteriors on Instagram and visit her blog for her latest designer insights at https://www.ohsochicinteriors.com/blog
Fabuwood Cabinetry Corporation and Oh So Chic Interiors are separate and unaffiliated and are not responsible for each other's policies or services. The views and opinions expressed here are solely those of Mimi Lee and may not be reflective of those held by Fabuwood Cabinetry Corporation.