Home bar cabinetry (cool ideas)
Everybody knows that a good party starts with a great bar—so why not equip your kitchen with an entertaining area worthy of your social affairs? You may not be a bartender, but occasionally, we all like to entertain, and nothing will excite guests like a home bar in your kitchen. It's easy to carve out a wet bar in your kitchen if you're willing to sacrifice a closet or a few cabinets.  Here are some recommendations that will help tastefully transform your kitchen into your favorite neighborhood bar.
YOU'LL NEVER MISS ANOTHER HAPPY HOUR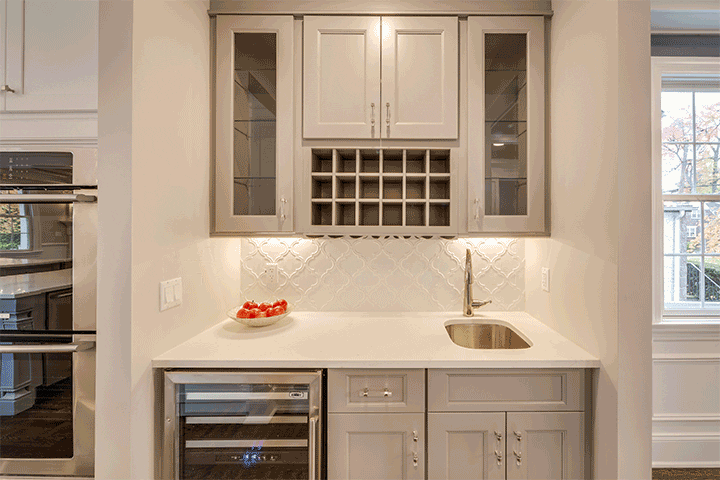 Storage: There are a lot of tools that go along with a wet bar, so make sure you plan your storage accordingly. Open shelves or cabinetry keep everything in order. Consider incorporating cabinetry with glass doors, to showcase your liquor, drinkware and other bar accessories. You may also want to include wine rack cubicles and deep drawers for storing liquor and other alcoholic beverages. Using built-in cabinets or large furniture will definitely make your bar look more distinguished. If built-in is too big of a task, using a side table, cabinet or bookshelf is another way to incorporate storage in your bar and feature fun pieces of furniture and collectibles.
home bar cabinetry uses
Wine (or beer) cooler: If your wine or beer bottle collection is taking up too much space in your fridge, it might be worth investing in a cooler. If you're going to be playing bartender, you'll need some ice as well as a place to keep your beverages cold. Small refrigerators can be placed within the lower cabinetry of your bar and come in a wide variety of styles and prices. A wine cooler is a perfect addition to a wine enthusiast's bar as well. Custom panels are always a good option for these appliances to help them blend with the cabinetry and create a cohesive look.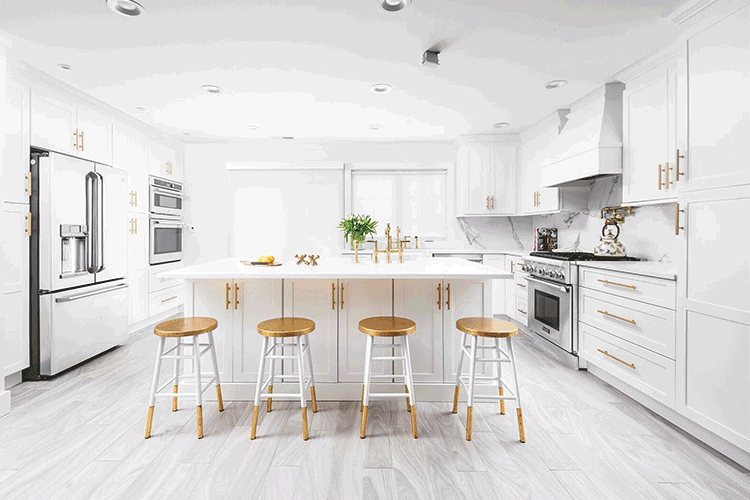 Seating: Seating is key to having guests linger in your bar area, whether with traditional barstools or comfortable lounge chairs. You want to have room for your guests to socialize comfortably; this can be as simple as adding a few seats near the bar or rearranging your space so that chairs, couches and other seating complement the bar area.
Drinkware: If you're entertaining guests, there's nothing worse than having an incomplete set of glasses. Once you've set up your bar, complement it with great tableware, such as cocktail napkins and a variety of glasses for all types of drinks. You can spend as much or little money as you'd like doing this. We suggest you go for styles ranging from matching wine glasses to original vintage finds. Make sure to stock up your beverage selection, too.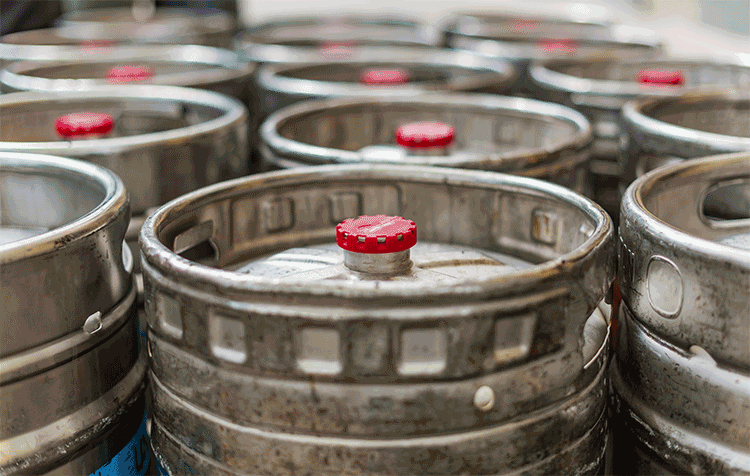 Keg machine: Whether you're inviting friends over to watch a sports game, or simply want to drink a pint in the evening, a keg machine is a  great addition to your home bar. Not only that, but it will save you money in the long run as you'll never have to visit the local bar again. 
If you love concocting new drinks for friends and entertaining in your home, then creating a home bar should be next on your to-do list. Remember to get creative and have fun with it, a wet bar can come in all shapes, sizes, and colors.  Whether you're fitting it into an empty corner or creating a dedicated zone, the options for countertops, cabinetry, backsplashes, and other accessories are endless. We'd love to hear about what you come up with. Leave us some feedback in the comment section below.