August 01 2022
The Ultimate Guide to Creating a Chef's Kitchen
Every homeowner has a favorite feature in their home. For some, it's a jacuzzi in the master bathroom, a fully equipped game room, a smart fridge with a screen, or a designated pet room. But for all our skilled chefs/bakers or amateur cooks with a love for the culinary arts, it may be time to consider making a chef's kitchen the shining star of your home.
What is a chef's kitchen?
Simply put, a chef's kitchen is a culinary haven built to accommodate chefs in all their needs as they create their delicious masterpieces. If you're pursuing a culinary career or simply enjoy cooking or baking for your family and friends, a chef's kitchen will give you the space to do so with utmost convenience and enjoyment.
What are some key features of a chef's kitchen?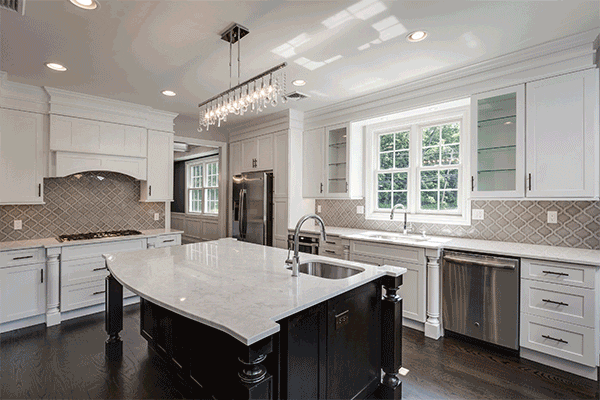 Open-floor layout: Chef's kitchens require a large, accessible space, so a big kitchen with an open floor plan is necessary. They are also commonly built to accommodate multiple chefs working simultaneously, and having an open kitchen prevents the chefs from constantly bumping elbows or getting in each other's way.
Countertop space: Installing enough countertop space ensures that each chef has enough space to complete their tasks. If you prefer to cook alone, it will allow you the space for an abundance of ingredients, bowls, measuring cups, and more so you aren't constantly busy clearing space by putting things away when you need to concentrate on the food.
Storage: A large fridge and pantry paired with lots of cabinet space is needed. Fabuwood offers customizable options on cabinets and pantries that can help utilize every inch of space in the kitchen for maximum storage.
High-end appliances:
1. Fridge: Most chefs agree that a sub-zero fridge/freezer is the way to go. It's also important to note that you will either need to double down or purchase an especially large fridge/freezer.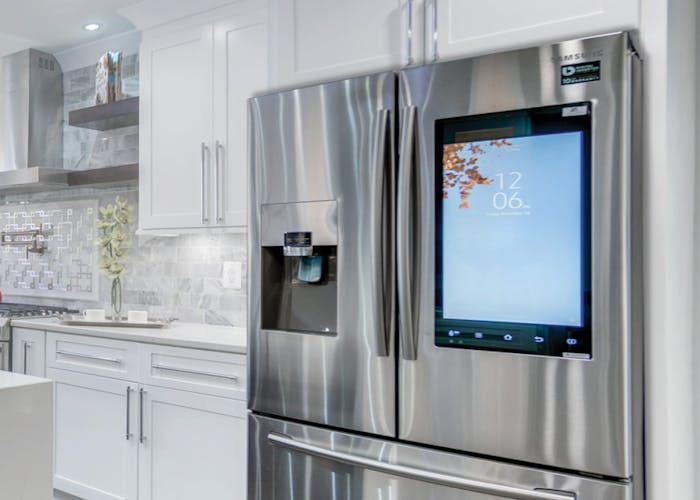 2. Oven: You will likely need more than one highly functional oven. While it may not be crucial to invest in a smart oven, it can be helpful as they have additional features to aid the chef.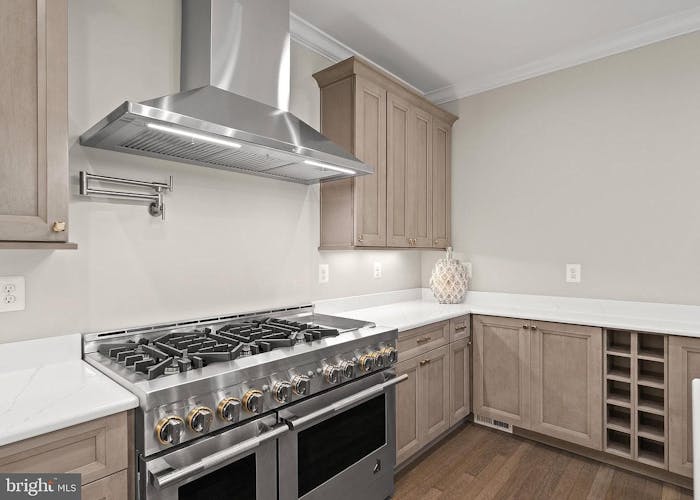 3. Stove: You will need a gas cook range with high BTU (British thermal units). Grill/griddle attachments are a great addition because they give you a larger variety of cooking options.    
4. Range Hood: It's crucial to have a highly functional hood when cooking to clear the air of smoke, exhaust, and fumes. Fabuwood offers a line of beautiful decorative hoods so you can have all the functionality you desire without sacrificing the beauty of your kitchen.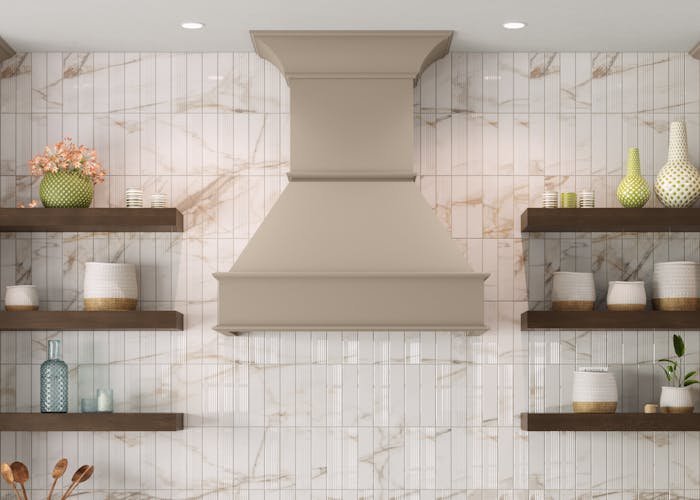 5. Dishwasher: The worst part about cooking is the mountains of dirty dishes that pile up. Having a large dishwasher or double dishwasher can help eliminate the stress so you can focus on enjoying the process without worrying about the cleanup.
6. Deep sink: A deep sink also aids in taking the stress out of cleanup and gives you a place to wash, defrost, peel vegetables, and perform various other chores involved in the preparation and aftermath of cooking.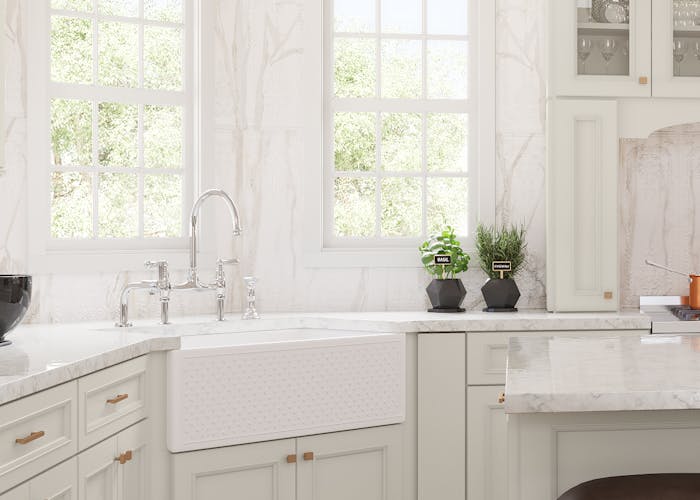 Additional cool features and accessories:
1. Warming drawer: Especially helpful for chefs who host large events and parties, warming drawers allow you to keep pans of food or even prepared plates warm and fresh until they're ready to serve.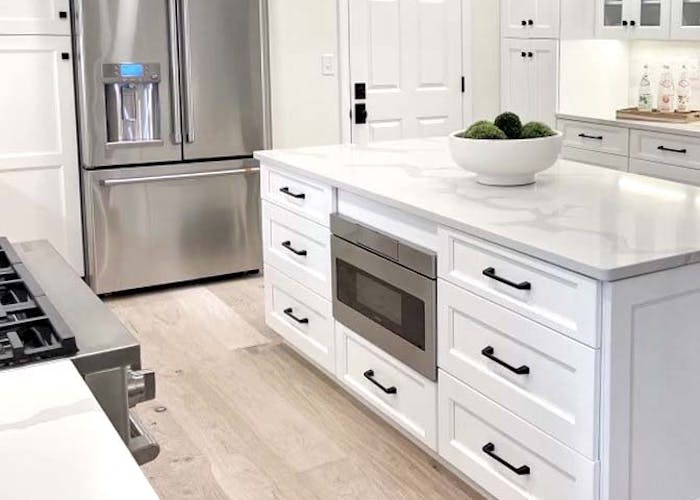 2. Pot faucet: Also known as a pot filler, this appliance is located on the wall behind the stove to save the chef the hassle of lugging around pots full of water. Instead, they can fill it up right on the stove. Some even provide hot water to cut down on boiling time.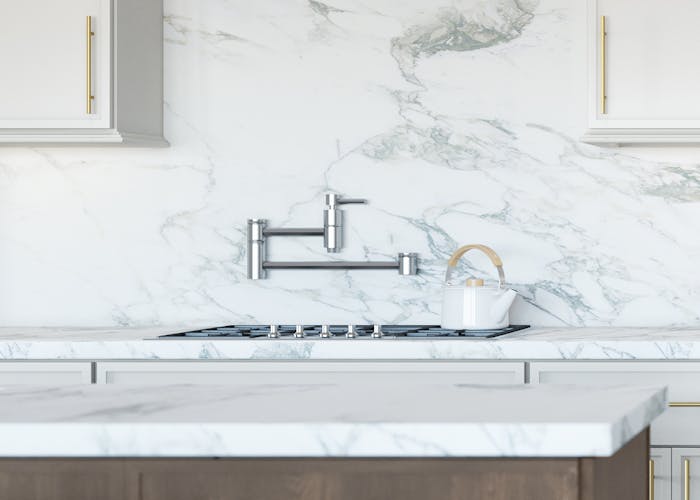 3. Knife block: Since they are used so often while cooking, keeping your knives open and accessible is extremely helpful in cutting down time and staying organized.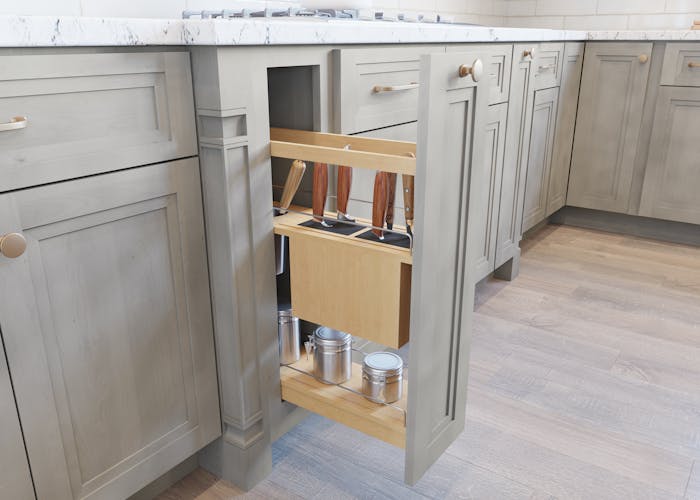 4. Organizing accessories: From drawer organizers and appliance garages to lazy Susan's and pull-out spice racks, keeping your space as organized and convenient as possible is a must.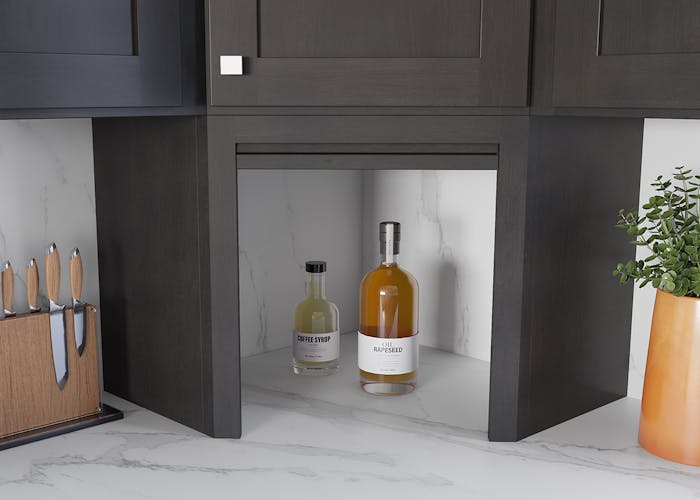 Fabuwood can help you create the chef's kitchen of your dreams
Not only does Fabuwood's semi-custom cabinetry provide abundant storage, but it also allows you to install every imaginable feature to increase both the functionality and beauty of your design. Additionally, our accessories are designed with your convenience in mind, including the organizational tools listed above and so much more.
Why consider a chef's kitchen?
In addition to providing a fully stocked, dedicated space for those who have a passion for cooking, chef's kitchens actually raise the value of your home. So not only are you investing in your passions, but you're also investing in your future should you decide to sell your home. Additionally, it creates a large space to comfortably host family and friends, so you can share the fruits of your labor with those you love.
What should you keep in mind?
That being said, installing a chef's kitchen requires a significant investment so it's important to make sure it's something you want and/or need, before putting time and money into the project. It also requires a large amount of space, so make sure there's sufficient room in your floor plan.
The cost    
The cost varies depending on what appliances you purchase and how many bells and whistles you add to your design. However, on average, you can expect to pay between $50,000 and $100,000. A large part of that sum goes toward appliances, with sub-zero fridges and Viking ranges starting at 6,000 dollars apiece. With the expenses as steep as they are, it's important to first decide whether a chef's kitchen is right for you and then ensure that your new chef's kitchen provides your money's worth of function and beauty.
Chef's kitchen vs. gourmet kitchen  
While the two terms are often used interchangeably, a chef's kitchen and a gourmet kitchen are not the same. A gourmet kitchen is a step up from your average kitchen but more low-key than a chef's kitchen. As such, it is more accommodating to an amateur cook than a professional chef. Before you create a chef's kitchen, it's important to decide if having one is actually necessary or if a gourmet kitchen will suit you just as well.
So, what's the difference between the two? For starters, a gourmet kitchen is a lot more casual than a chef's kitchen. A chef's kitchen is designed to service professional chefs who are cooking elaborate meals in large quantities, say to cater to large parties or events. A gourmet kitchen on the other hand is more suited to prepare impressive meals in smaller quantities, say for personal gatherings of friends and family. They also don't contain all the professional-grade, expensive equipment found in chef's kitchens.
Another difference is that gourmet kitchens are personal to the homeowner as opposed to chef's kitchens, which are built to service any chefs that want to use them. For example, if the homeowner is partial to pickling their own fruits and vegetable, loves baking and decorating extravagant cakes, or has dietary restrictions that require specific cooking/baking practices, then installing a gourmet kitchen can give them the space to do so in convenient comfort by providing all the necessary equipment.
Lastly, gourmet kitchens are easier on the wallet than chef's kitchens since they don't require a pricey investment in professional-grade equipment. They also don't require as large a space. If you've been dreaming of a chef's kitchen but simply can't fit it into your budget or your home, consider installing a gourmet kitchen instead.
Is a chef's kitchen right for you?
The kitchen is the center of the home, and chef's kitchens make a perfect centerpiece. While we agree they are a beautiful addition to your home, we wouldn't suggest investing in a chef's kitchen if you are not particularly interested in the culinary arts, as they require a rather large investment of funds and space. However, if the kitchen is where your passion lies, there is no better way to encourage and grow that passion than with a chef's kitchen.