June 07 2022
Three New Kitchen Hood Designs 
Our top priority is bringing your dream kitchen to life by providing beautiful design elements that blend seamlessly with one another. With the launch of our three new hoods, designed to complement many of our Fabuwood door styles, every aspect of your kitchen will blend beautifully forming a cohesive design.
The Fabuwood Hood
Our hoods contain a variety of styles that range from traditional elegance to modern simplicity. The three new designs feature contemporary straight valances. If you prefer a traditional arched valance, our Arched Panel Hood has you covered. Each one is available in all allure finishes where you can mix and match your Fabuwood favorites for a unique design.
What's Under the Hood
Every hood comes complete with a full interior stainless steel hood liner that's both user-removable and compatible with various blower inserts (sold separately). Our new designs are available in 30, 36, and 42-inch widths to accommodate various styles and proportions.
The New Styles: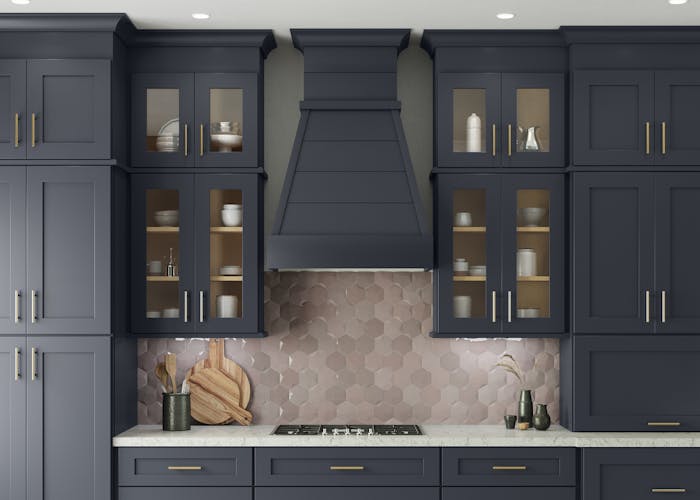 Farmhouse
Adorned with stylish shiplap details, this chimney-style hood encompasses the warm and homely essence of a farmhouse kitchen. A craftsman trim ties the look together beautifully, creating the perfect rustic touch for transitional and contemporary kitchens alike.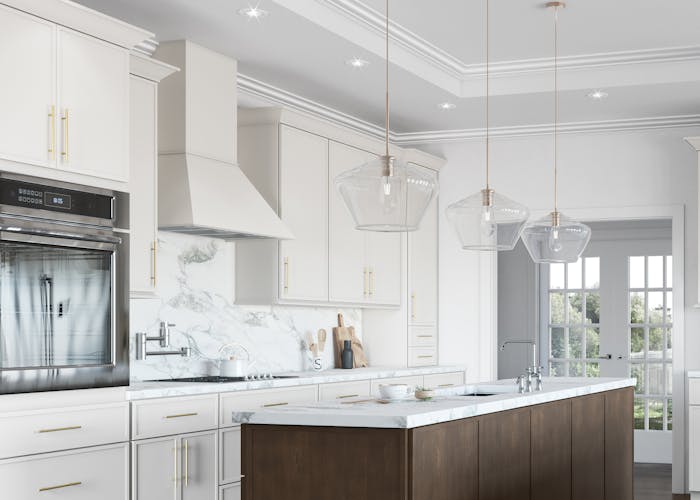 Euro
The streamlined simplicity of this hood gives it a minimalist appeal. Accentuated by subtle details in the trim, our contemporary style euro design is as sleek as it is timeless, a perfect fit for modern kitchens.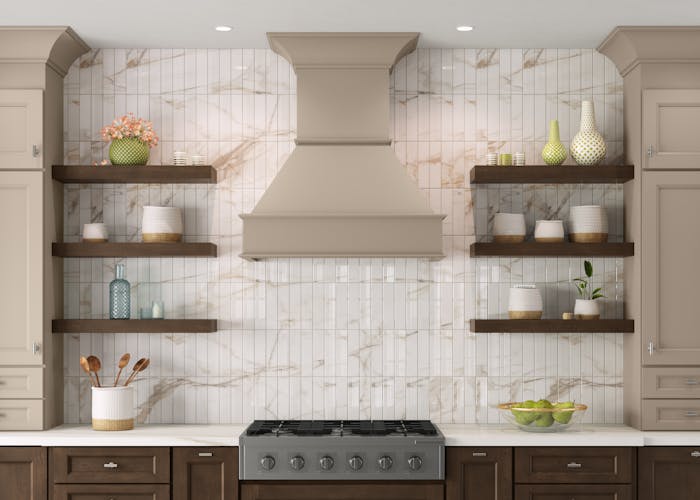 Signature
This chimney-style hood features a simple yet sophisticated design. Infused with charm by decorative details in the trim, it brings drama and elegance into your space. Our signature hood is the perfect finishing touch for the kitchen, especially those with traditional or transitional styles.
Complete your Kitchen
Our dedication to bringing your dream kitchen to life ultimately led us to the creation of our three new hood designs. Now you can pair Fabuwood's quality cabinets with any of our versatile hood designs for a smooth seamless style, adding sophistication to any kitchen. We can't wait to see how you incorporate our hoods into your unique kitchen designs!