Trending kitchen cabinet colors (2019)
From a design perspective, your cabinets play a big role in the look of your kitchen. When considering your options and choices, first settle on the mood you are trying to set. Once that's decided, choose surrounding elements that will compliment the atmosphere you set out to achieve. This can be fun and challenging at the same time. We, at Fabuwood, are here to ease the burden of decision making and help bring your dream closer to reality.
Below is a rundown of some popular colors and the tones they set.
WHITE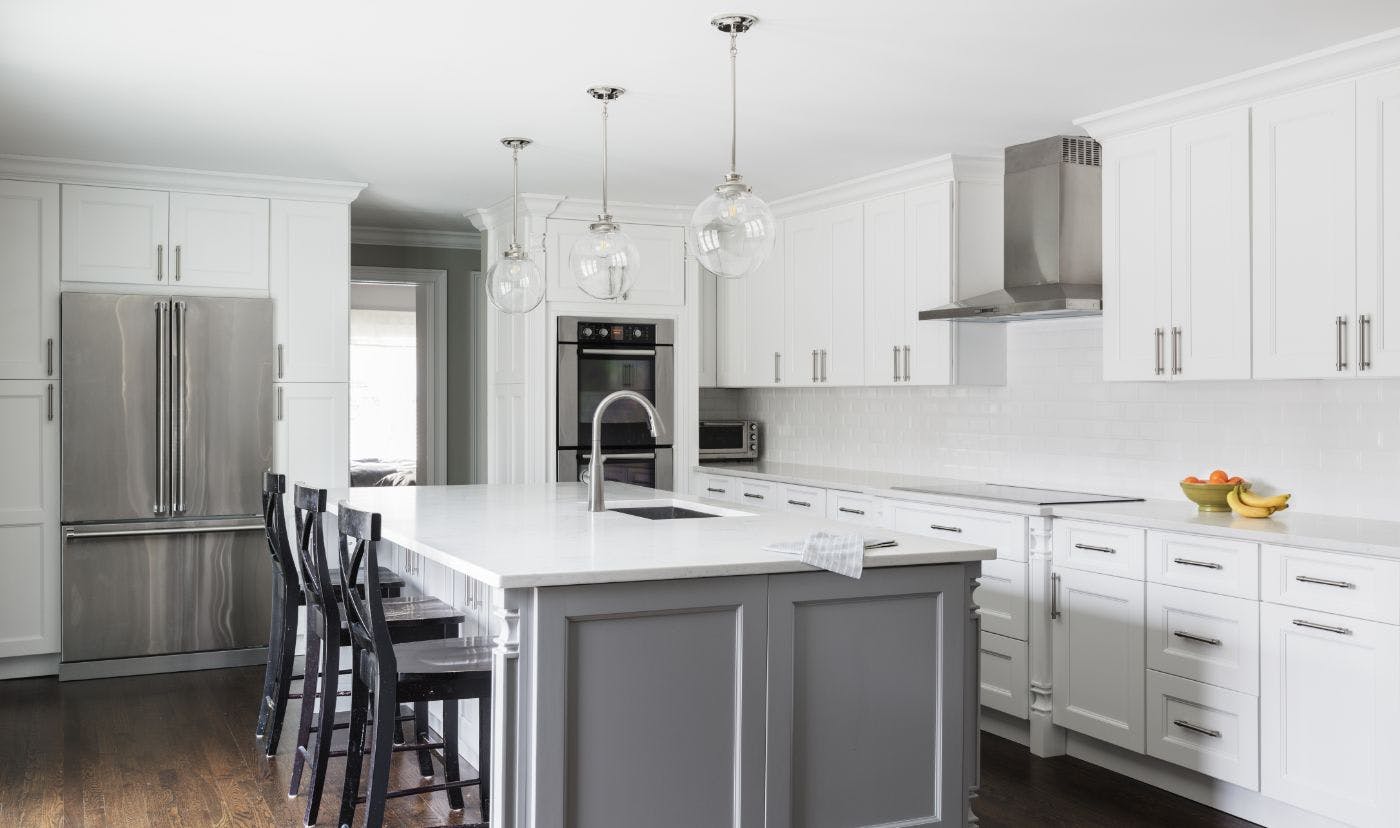 White cabinets create a clean and modern space. They are associated with purity and perfection and will lighten and brighten small spaces.
FEATURED KITCHEN: Allure - Nexus - Frost
COLOR PAIRING: Goes well with almost any paint color. Be sure to choose something that will compliment your countertops.
GRAY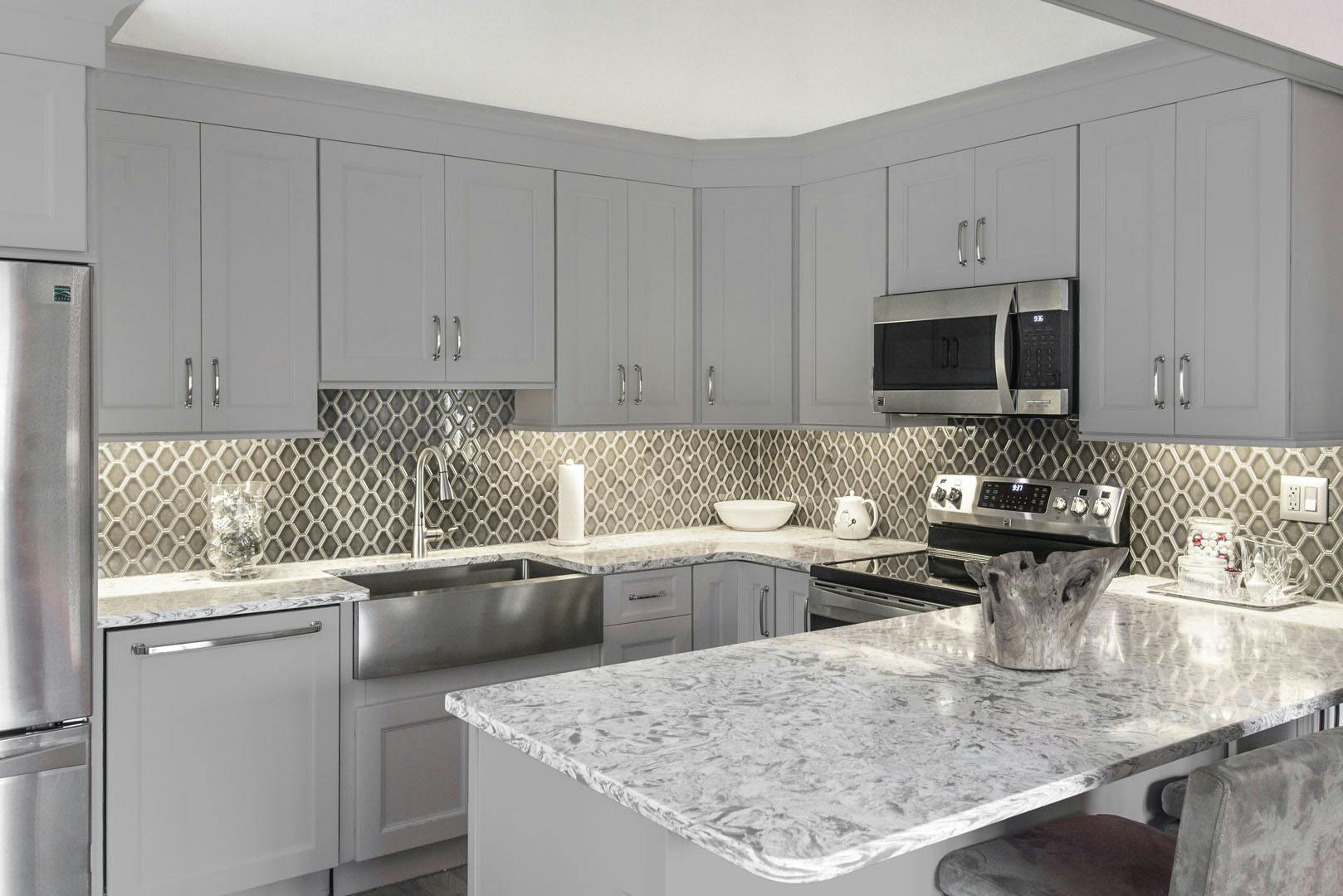 When it comes to kitchen cabinets today, gray is the trending color. Due to its neutral appearance, it is becoming popular in many tones. Darker shades impact in a dramatic way, while lighter tints are more luminous.
FEATURED KITCHEN: Allure - Nexus - Slate
COLOR PAIRING: Goes well with white, marble, and mirror. Be sure to have a contrast in shades.
BROWN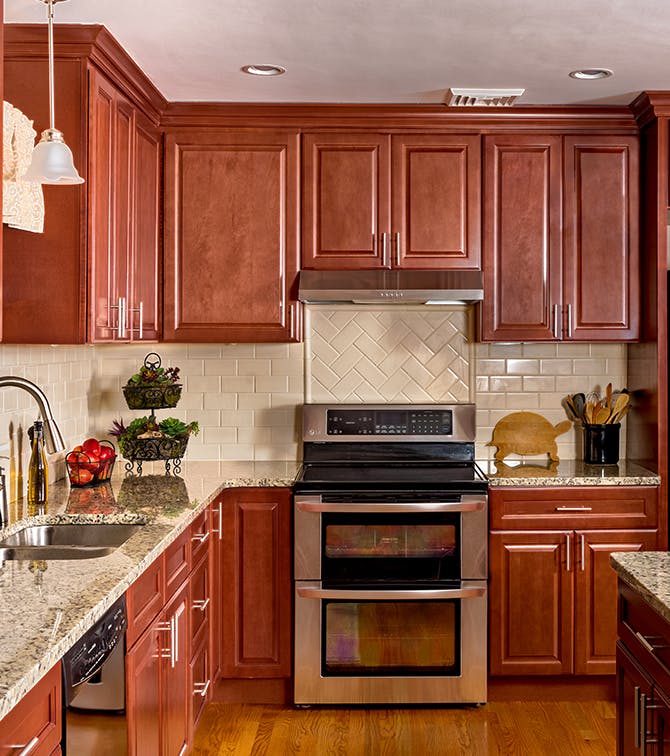 If you are leaning toward a traditional and classy kitchen, go with brown. It is a serious color that represents stability.
FEATURED KITCHEN: Classic - Wellington - Cinnamon
COLOR PAIRING: Goes well with beige, cream, and gold.
IVORY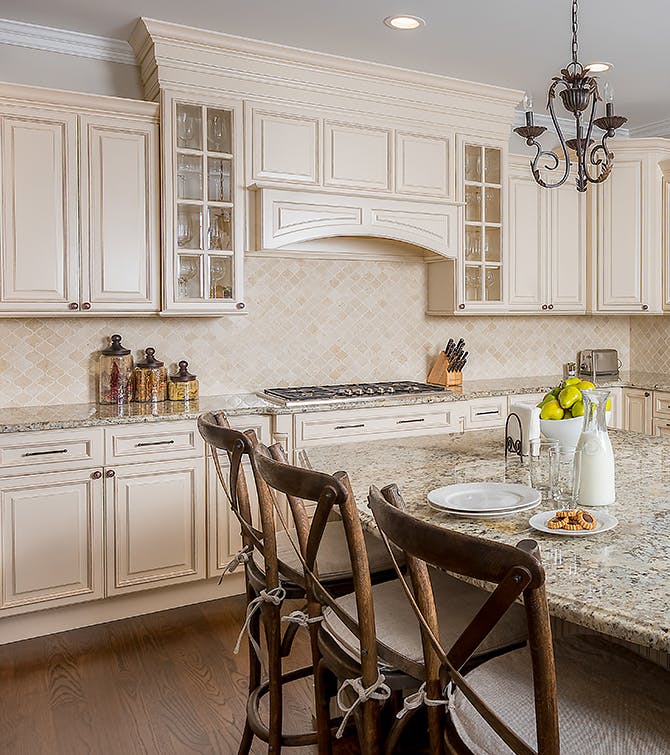 Like the look of white but don't want a stark feel? Create a soft and comforting ambiance by going with ivory.
FEATURED KITCHEN: Classic - Wellington - Ivory
COLOR PAIRING: White for a clean look and beige for a warmer feel.
BURGUNDY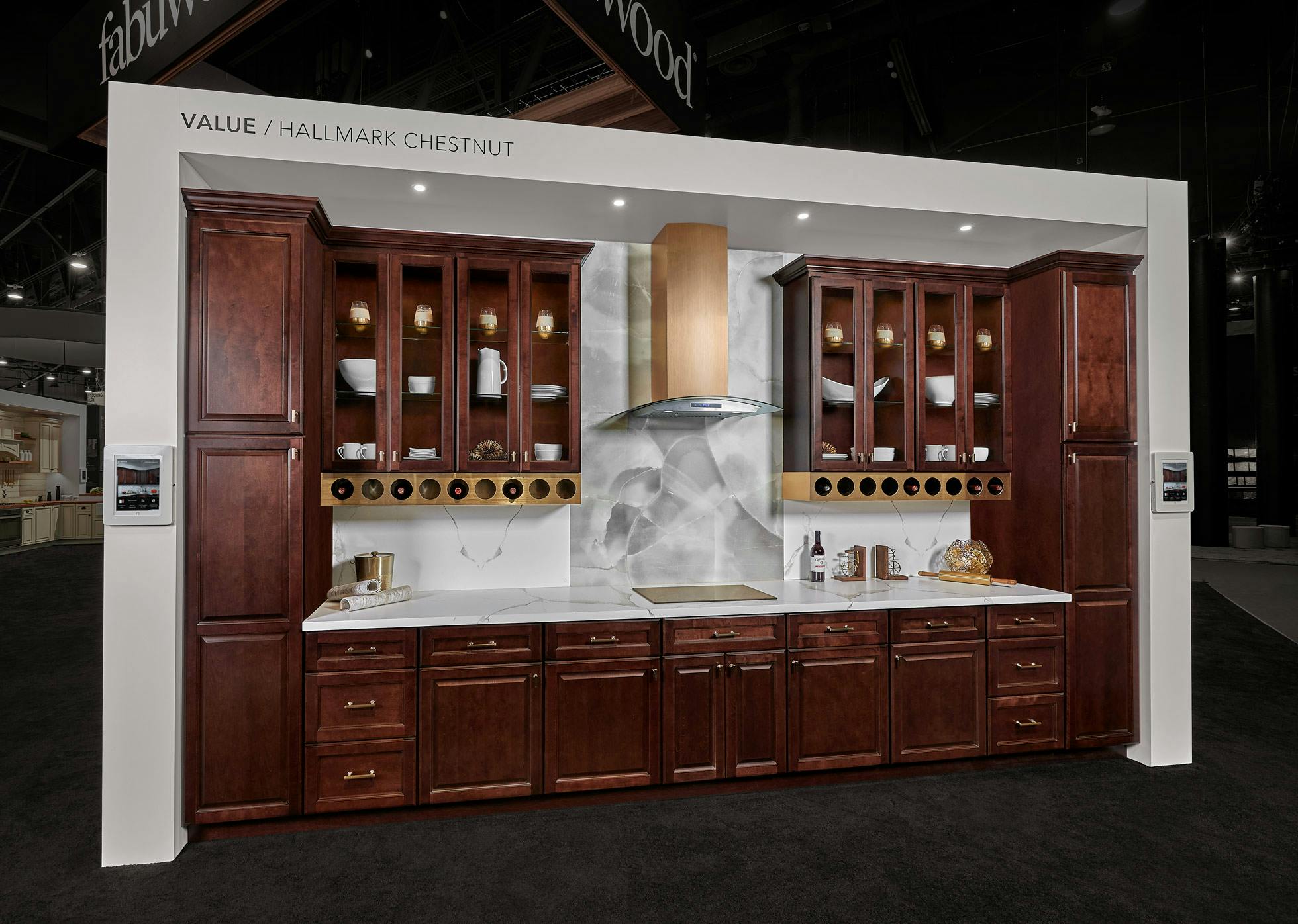 Red is a fierce color, but when mixed with brown, it is not as strong. These cabinets are a combination of tones of brown with a tad of red. Burgundy cabinets are becoming less popular with time, causing them to be a bit dated.
FEATURED KITCHEN: Value - Hallmark - Brandy 
COLOR PAIRING: Goes well with white, as well as muted tones of greens.
NATURAL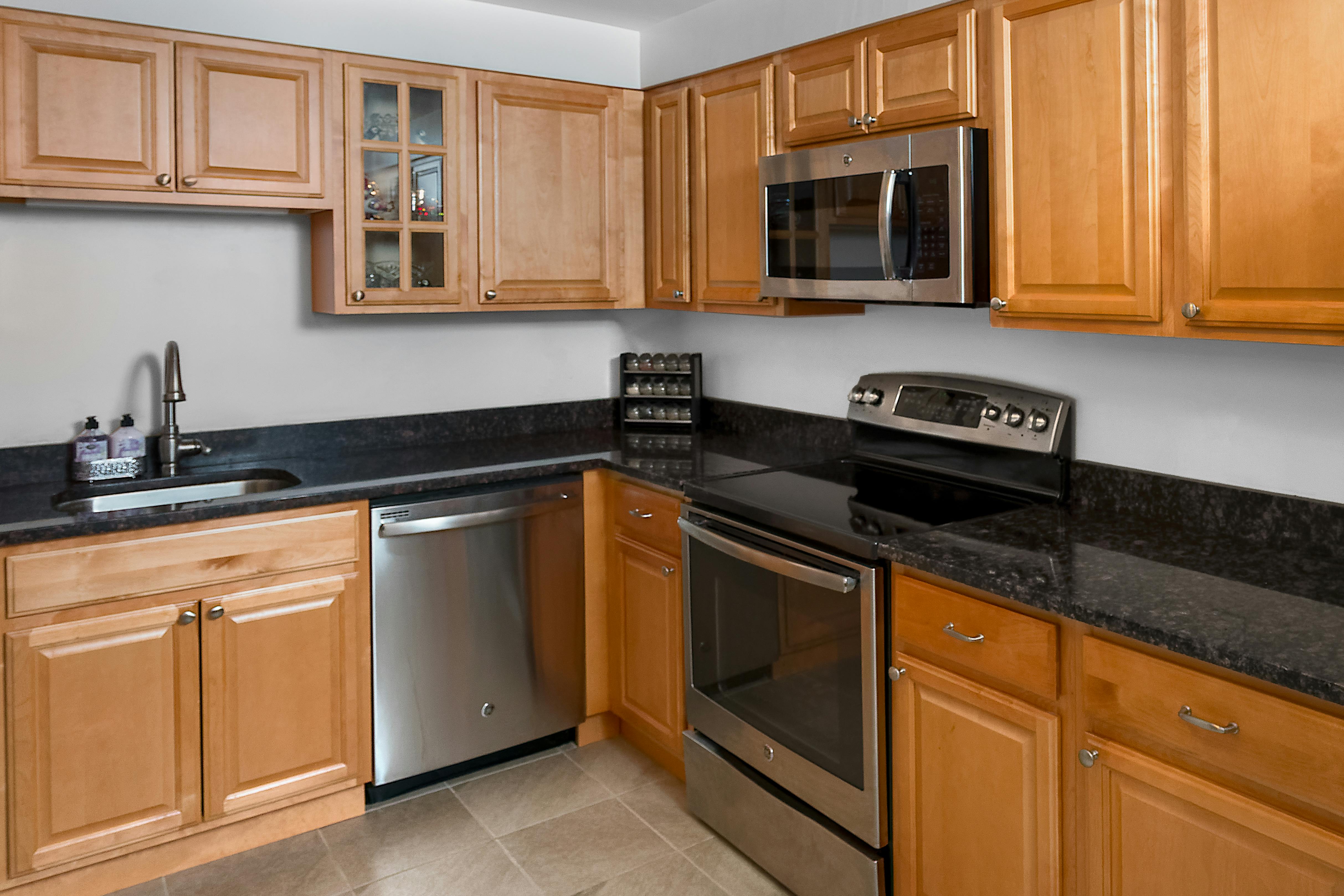 Conventional and time tested, these cabinets make any kitchen inviting. Natural color cabinets can make a large room feel warmer and cozy.
FEATURED KITCHEN: Classic - Shaker - Natural
COLOR PAIRING: Goes well with beige, brown, and other pastel colors.
The beauty of using Fabuwood Cabinetry in your kitchen is their versatility. Mentioned above, were some of our cabinets and the basic mood they create.
Look out for future posts that discuss how one cabinet can take on many faces based on surrounding elements. Changing countertops or choosing a different paint, can make a world of a difference. The same cabinet can adapt well to many different settings and look completely different.
Stay tuned for more advice and tips from - the makers of all things beautiful.