Bathroom Vanity Design Ideas
For many, the bathroom is a personal oasis to decompress from daily stresses, so it makes sense if you are looking to add some luxury to your space. While the rest of the home has become an open-plan to suit modern, sociable lifestyles, the bathroom has become an even more private space, offering a spa-like escape from our daily chaotic lives.  If you're living with an outdated bathroom, a stunning makeover will provide many benefits other than just an updated look. Here are a few tips to consider before you break ground, or tile.
LUXURIOUS BUT FUNCTIONAL
First and foremost, never sacrifice quality for aesthetics. Always keep in mind that functionality is the most important aspect of your new bathroom. It's easy to get swept up in a sleek new product and forget about its long-term durability. So, when choosing new bathroom features (cabinets, tub replacement, tiling, shower doors, or wall surrounds), consider asking the following questions:
-          What material is the feature made of?
-          What is the life expectancy? / How often will it need to be replaced?
-          Does the product come with warranties?
CLEAR THE CLUTTER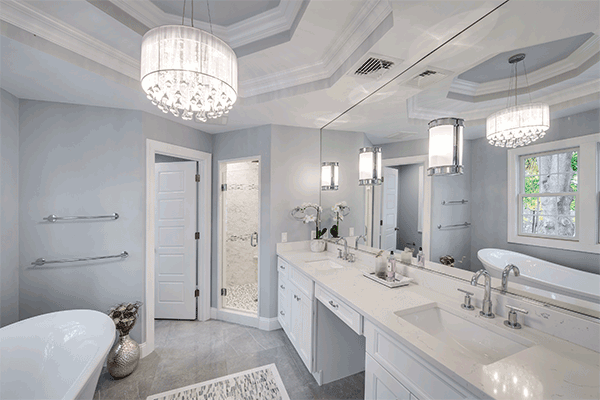 Many homeowners complain that they do not have enough storage when it comes to their bathroom layouts. New designs and styles of vanities/cabinets can give you plenty of space for all your toiletries, supplies, and even room for towels. Always remember bathrooms can get wet, foggy, and flooded; because of this, it is wise to choose material that will not warp or become damaged when in contact with water or moist conditions. Our customizable bathroom cabinets not only look good but also make it easy to maintain home organization for years to come. Always consider your space, as cabinetry can be wall mounted, installed as a separate unit underneath your sink, or as a free-standing piece of furniture.
INCREASE YOUR HOME'S VALUE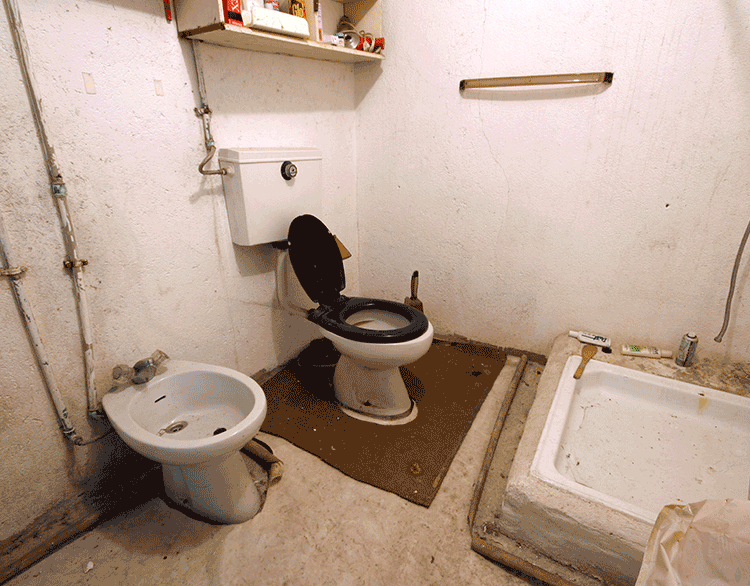 Modern fixtures and accessories, as well as a free standing bathtub definitely enhance the contemporary feel. Surfaces and counter tops must be easy to maintain and give the bathroom a sophisticated style.
If you're planning on staying in your current home for many years to come, your bathroom remodel is the perfect time to add some aging-friendly accessibility features. Even if you don't expect to use your bathroom into old age, many of these accessibility features actually make your shower or tub more comfortable. Our tip is to consider simple add-ons like grab bars and seating that will make the bathing experience more relaxing.
When creating a luxury bathroom, it is very important to ensure that every selected item and feature are made from the best quality and complement each other in style.
A bathroom remodel offers a high return on your investment. So by creating a space that you'll enjoy, you will also be adding value to your home. Whether you have plans to stay in your home or sell the property, increasing the value is always desirable.
Reinventing your bathroom is a great way to not only spice up your home décor but to add value to your property and make your home a more comfortable place to live. Our suggestion is to replace any fixtures and accessories that are more than 10 years old and give equal attention to door and cabinet handles. Is the bathroom in your home living up to your expectations?  We'd love to hear about it in the comment section below.