March 02 2023
12 Space Saving Tips for Small Kitchens
Having a small kitchen doesn't mean that you can't have a beautiful space that emphasizes both style and function. Anyone can create their ideal kitchen, no matter what size it is. Even if you live in a tiny city apartment with barely enough room for a microwave, you can get the most out of your space with these ingenious space-saving ideas for small kitchens. From unique drawer systems to pull-outs and roll-outs, we've got you covered for space-saving solutions.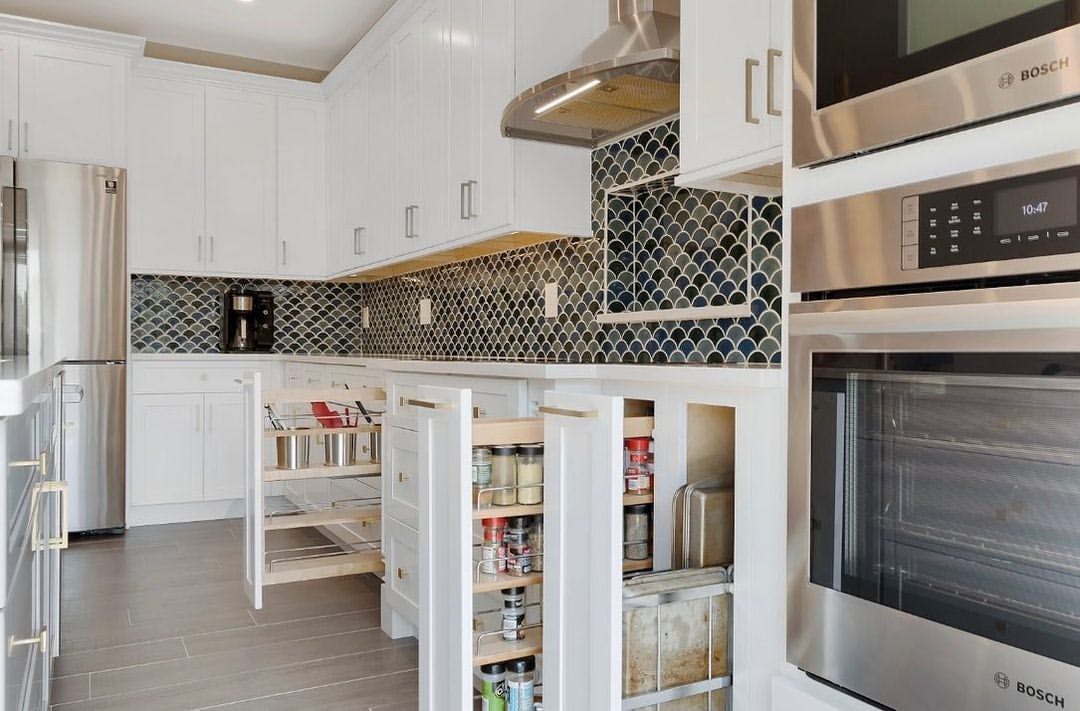 Things to keep in mind before renovating your kitchen space
Before you start reimagining your kitchen space, here are a few things to keep in mind:
1. What key functions do you need in your kitchen? Do you absolutely need more counter space? Do you need more cabinet space for all your pots and pans? What about drawer-organizing solutions? Do you need room for a kitchen table? Think about what your musts are before you move on to conceptualizing the space. If you don't have the budget or room in your kitchen for everything on your wish list, try to stick to what you must have for your kitchen to function properly.
https://www.instagram.com/p/ChPu8sNMNgZ/?igshid=YmMyMTA2M2Y%3D
2. Do you prefer open or closed storage? A little bit of both? Are floating shelves something you would incorporate? Take stock of all your pots, pans, appliances, and cutlery. Think about how that correlates with the amount of storage space you have and if open storage might be a good option for you.
3. What overall vibe do you want to go for in your kitchen? Think about your personal aesthetic and how you can incorporate all the changes you want while keeping a great design in mind. Whether you want to go industrial, bohemian, traditional, or modern, you can incorporate both design and style into your dream kitchen space.
Kitchen Space-Saving Tips
1. Utilize drawer space. Don't think that narrow drawers mean you only have room for some spatulas and spoons. To maximize each of your drawers, try cutlery inserts to keep all your spoons, knives, forks, and larger serving utensils organized. Try our two-tiered cutlery drawer inserts for even more space. You'll be surprised how much space is saved once you organize your cutlery drawers!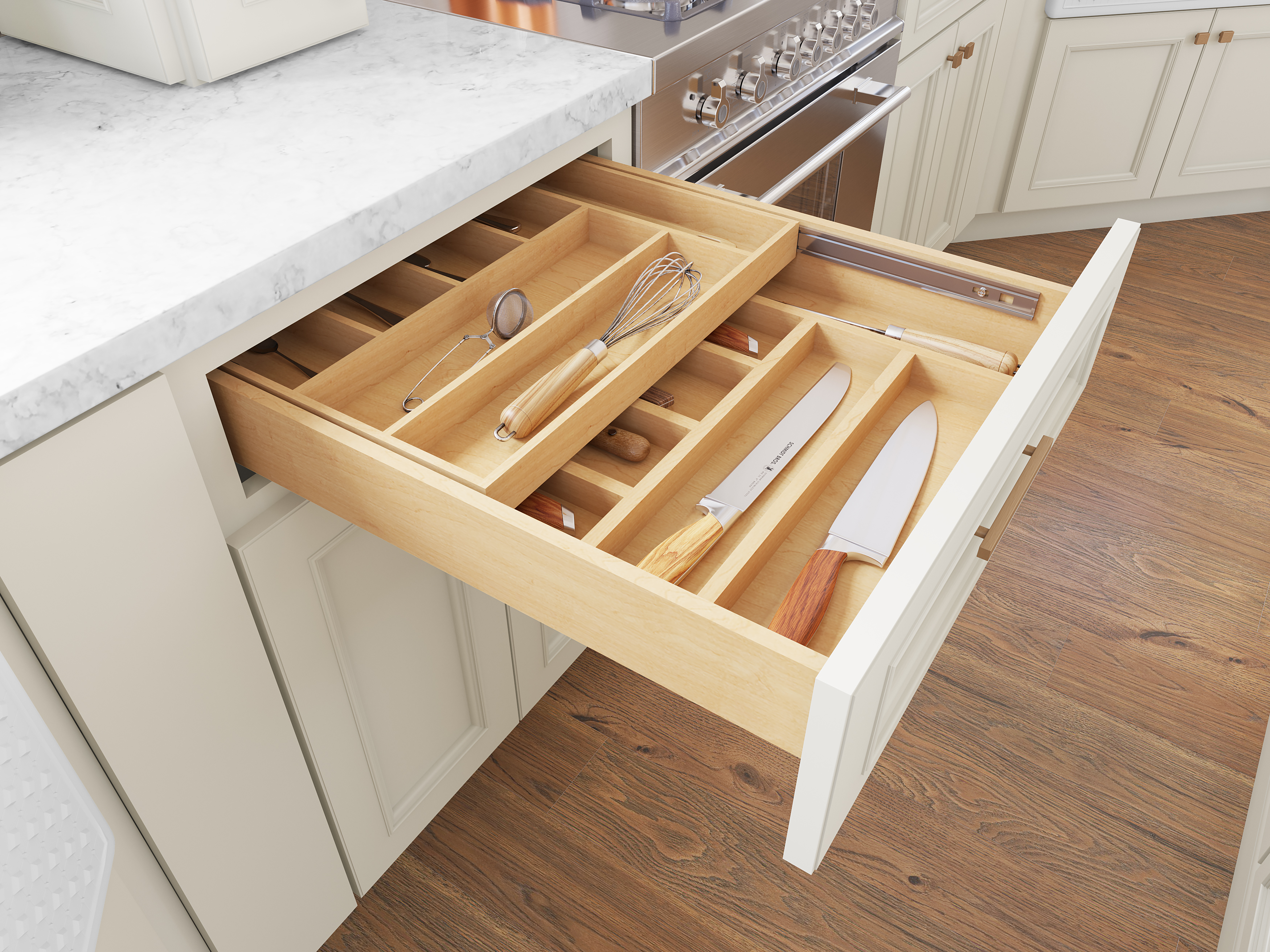 2. Use the inner side of a pantry or cabinet door for hanging storage. The inside of any door can be utilized for even more storage space with the right storage solutions. Keep an eye out for door-mounted wire organizers. Just hang the hooks over the top of the cabinet door and insert anything you wish into the hanging baskets. From spices, cans, condiments, and more, you'll save a lot of space with these organizers!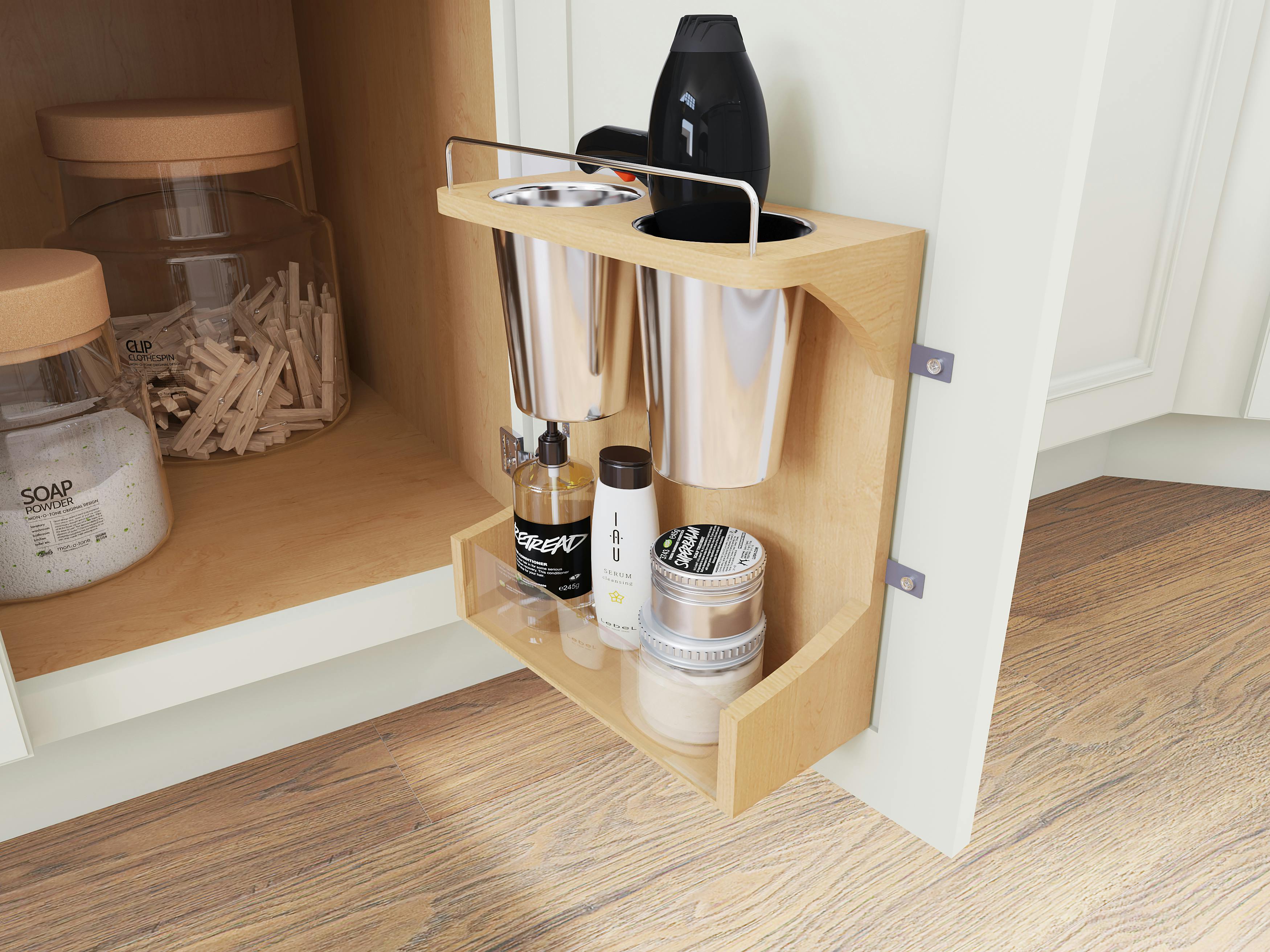 3. Have you ever heard of a toe kick drawer? While conventional toe kicks are just dead space, toe kicks on base cabinets can now be installed with a drawer. Many use this extra small space to store kitchen towels, aprons, and the like.
4. Utilize peg boards for wall storage! Traditionally used for tool storage in garages, peg boards are a great way to store kitchen utensils and can even be decorated to look less industrial and more aesthetically pleasing. With the right paint color and décor, a kitchen peg board can take the place of a backsplash with its unique blend of style and function. Simply attach some hooks on the peg boards and hang anything you wish! You can even install small floating shelves onto the peg board to gain even more storage options while looking stylish.
5. Building on the idea of the peg board, try a magnetic strip above your sink to hang your knives which usually take up a lot of room in your drawers. Magnetic knife holders come in various finishes, so you won't have trouble finding one that blends well with your overall kitchen décor.
6. Don't underestimate the power of under-sink storage! The cabinet under your kitchen sink can be used for much more than a home for your plumbing. There are special carts and trays with a built-in groove to accommodate the bulky plumbing so every inch of space can be utilized. Check out even more under-sink storage ideas from Better Homes and Gardens.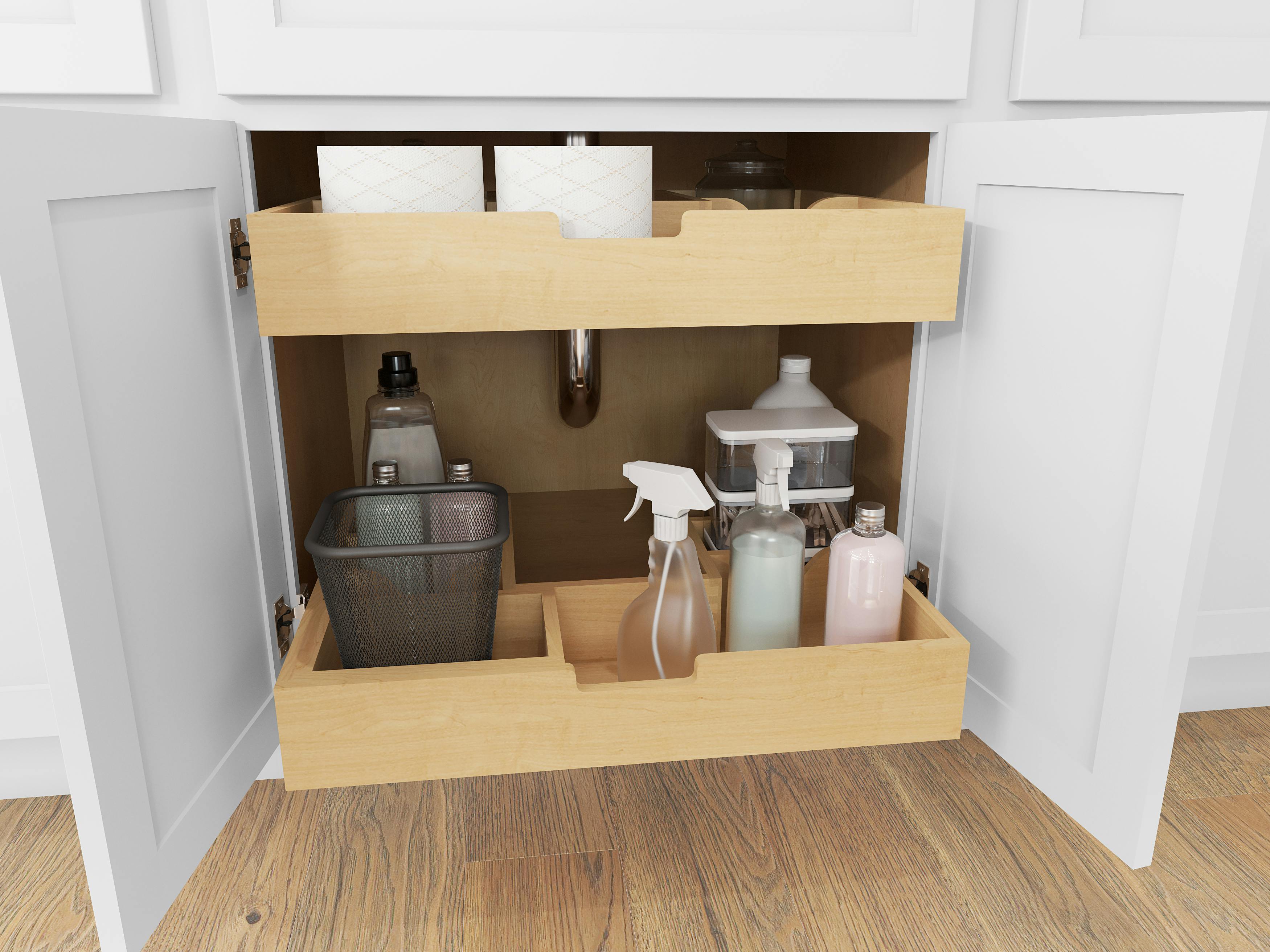 7. Don't forget about the corners. Many people think corner cabinets or the corners of counter spaces are unusable and just a waste of space. The opposite is true! In fact, there are special storage racks made to fit specifically in corners, which can be perfect for that pesky corner of your counter. For corner cabinets, try our two-tier custom pull-out for corner cabinets, which is the ultimate storage solution.
8. Don't be lazy…except with your lazy Susan. The lazy Susan cabinet is the greatest use of space for a corner kitchen cabinet, saving a lot of room, especially when it has more than one tier. Allowing for maximum storage with ease of use, lazy Susan cabinets are a great tool for small kitchen storage ideas.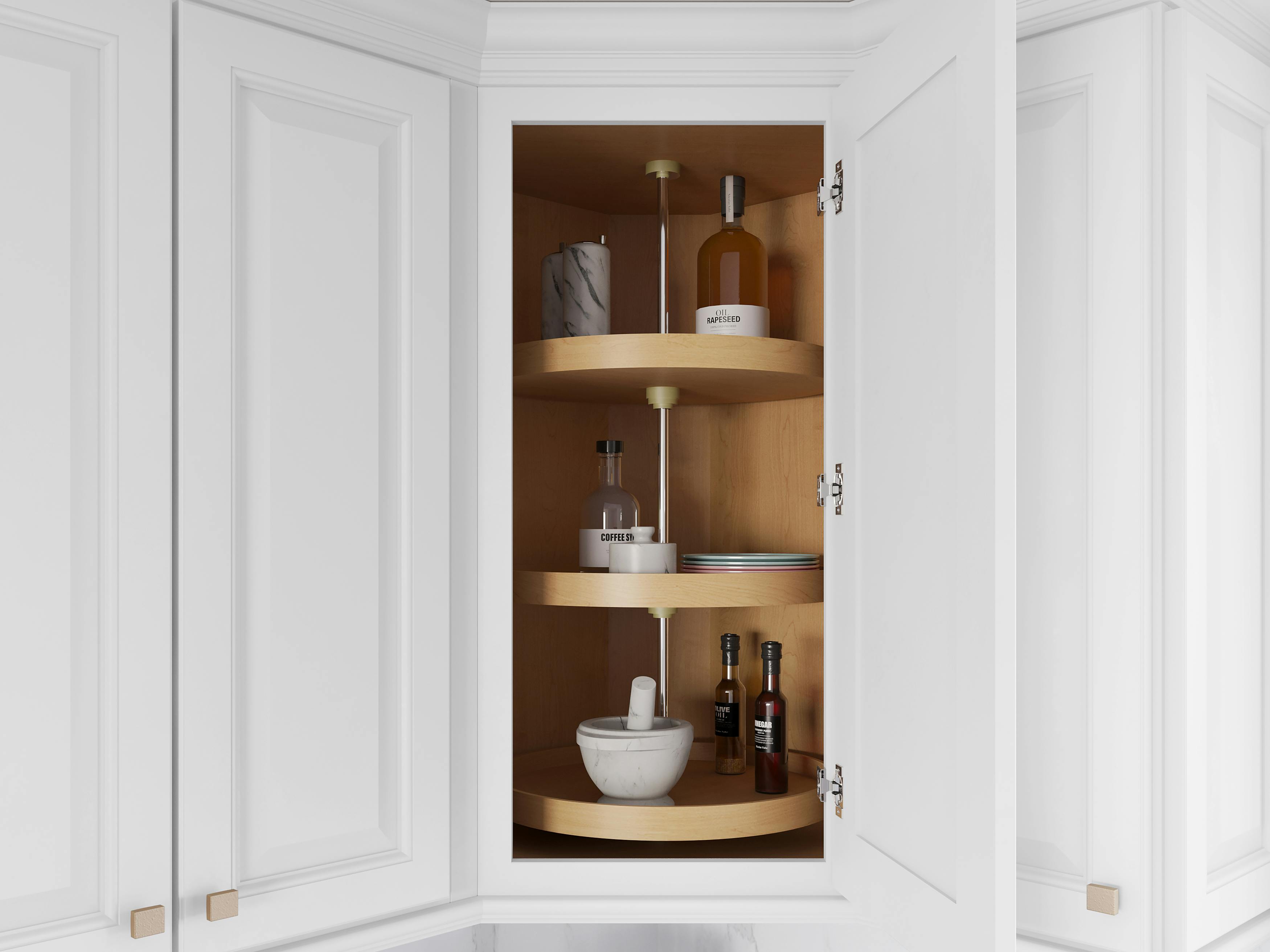 9. Floating shelves are a great mix of style and function, creating even more storage solutions. If your kitchen space is extra small, and bulky upper cabinets seem to shrink your space even further, consider removing them and installing some floating shelves instead. This will brighten and open up your kitchen while allowing for plenty of extra storage space that will look stylish too. The floating shelf is the ultimate tool when it comes to displaying your kitchenware to perfection.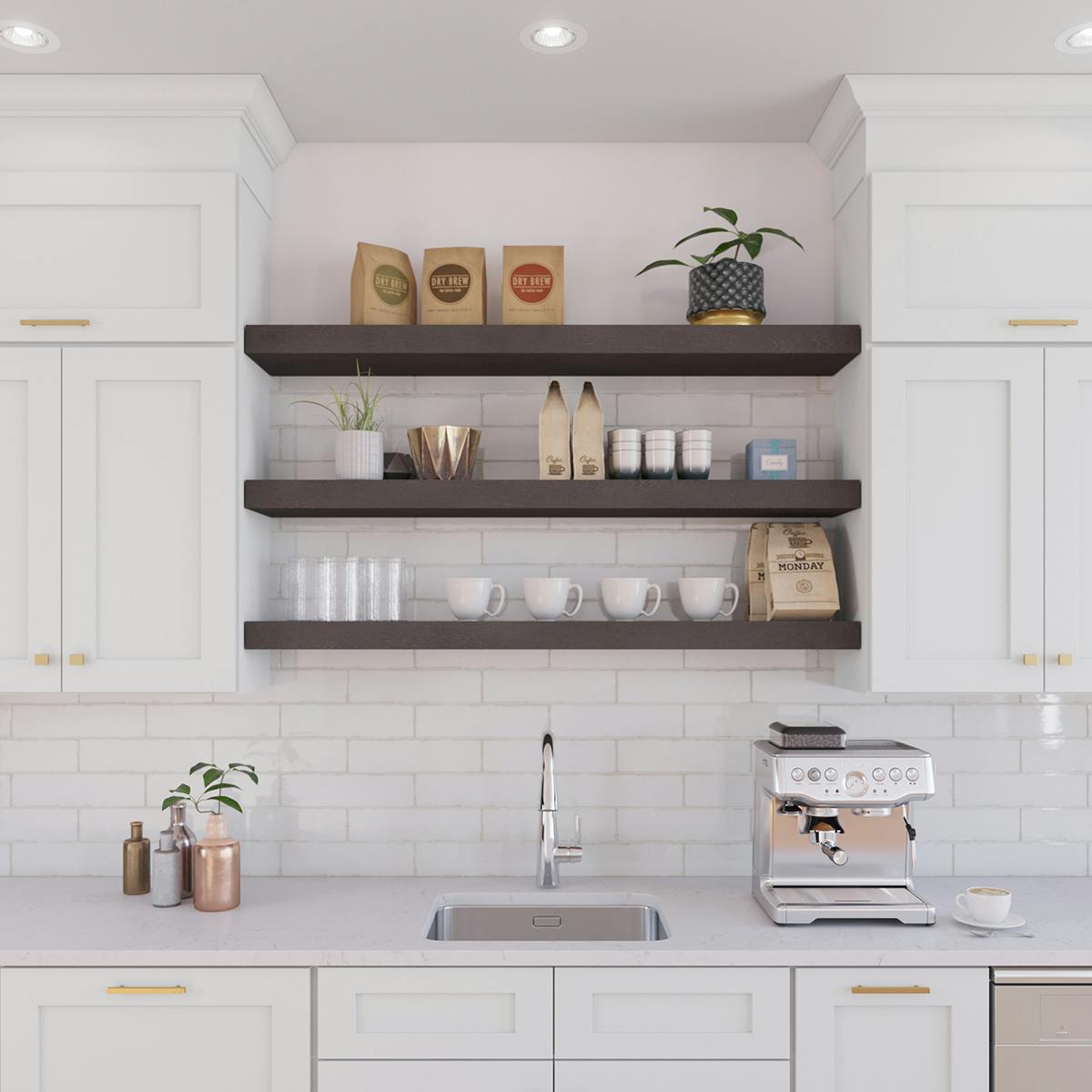 10. Is your kitchen too small for an island but still wish you could have one? Try a movable island or bar cart for a more functional kitchen. When not in use, simply wheel it away to the side of the room or even to another room to maximize the kitchen space. Portable islands and bar carts are a great way to save space in your kitchen.
11. Don't forget about your stovetop! Cover up the unsightly burners and create additional counter space with a stovetop cover. This can even become a beautiful decorative and personalized piece when built as a DIY project.
12. Want a streamlined look to your pantry and cabinet items? Go for clear, matching containers so you can transfer your dry goods, spices, cereals, and other pantry items. The containers replace bulky bags and boxes, plus they lend a clean and organized look to your cabinets.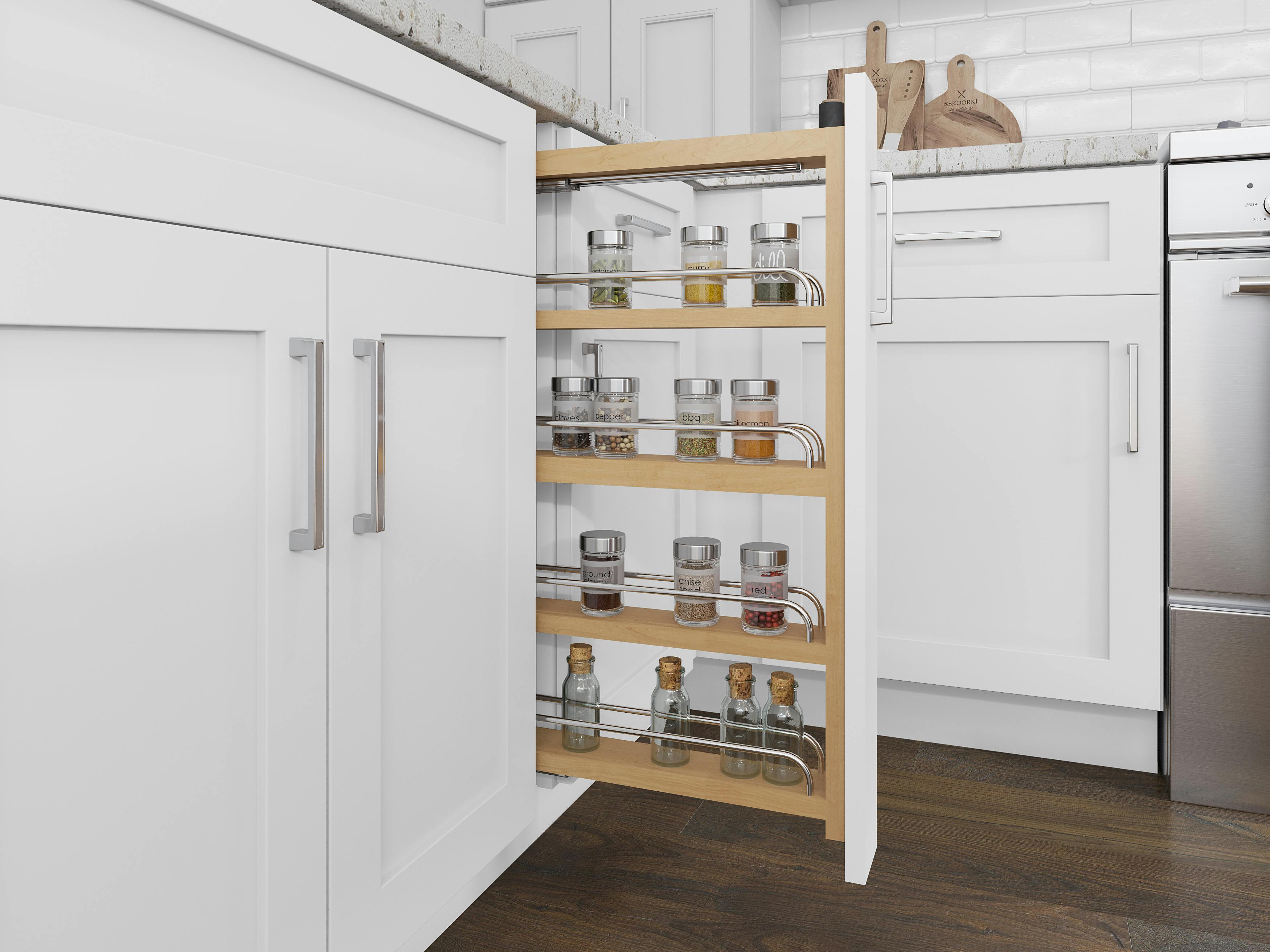 Making the most out of your kitchen space is essential, no matter what size kitchen you have. Utilizing every inch of your cabinets, drawers, pantries, and even the inside of cabinet doors will take your kitchen over the top. Keeping a clean and uncluttered space in your kitchen will mean you will enjoy spending time in your kitchen even more!
Let us know what tips and tricks you'll be using to maximize your kitchen space!