January 31 2018
What's Behind Our New Brand Identity
Now that you've had a glance at our updated look, it's time to explain a little more about the transformation.
The logo was redesigned to align with our core values of quality, service, community and innovation. Interlocking F's are joined together to symbolize the synergy and deep bond between executives, dealers and individuals that form the heart of our business. Additionally, the symmetrical mark signifies the level of precision that goes into the construction of every cabinet build. Lines form together to resemble the wood grain patterns found in our quality sourced lumber.  The beautiful new typeface features lower case letters that echo the company's confident yet approachable character while lending a sophisticated and clean look.

Our emphasis on quality is reflected in our new tagline – "Quality Redefined". This language speaks to our core belief that in an incredibly saturated market, we set ourselves apart through placing unique standards of quality at every step of the process. This practice is reflected in our new Q12 concept that we will discuss in future blog posts. At Fabuwood, we have always believed that quality should never be compromised. That way we can ensure our product is always held to a higher standard of craftmanship, beauty, style and durability.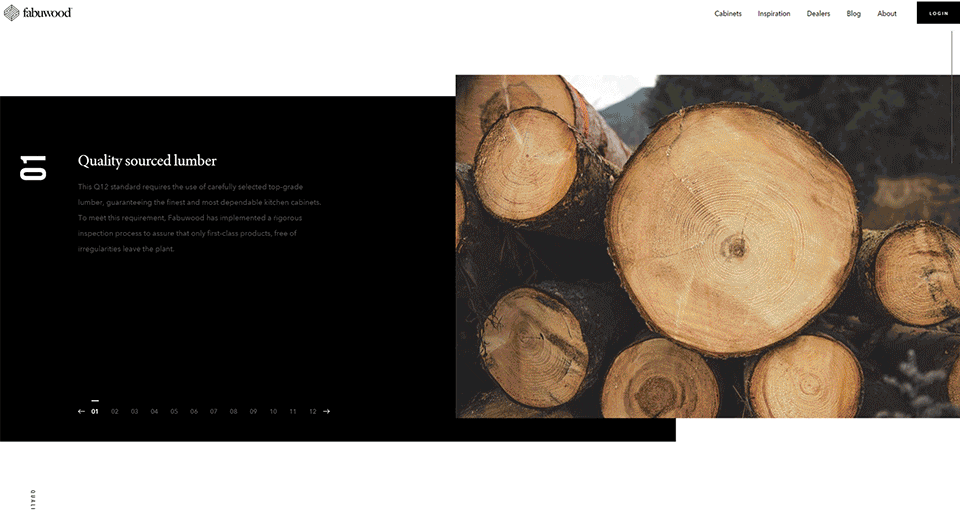 The newly revamped website offers quick and easy access to essential information about the company and its innovative product line. A new section for EZPO members highlights company news and events, product characteristics and a practical ordering system. Designed for both mobile and desktop browsing, Fabuwood's new website features a clean and refined design as well as improved functionality. We intend to update the site on a regular basis with news of product launches, events, and market information. We definitely encourage visitors to explore the website and connect with us on Facebook, Twitter and Instagram (@Fabuwood).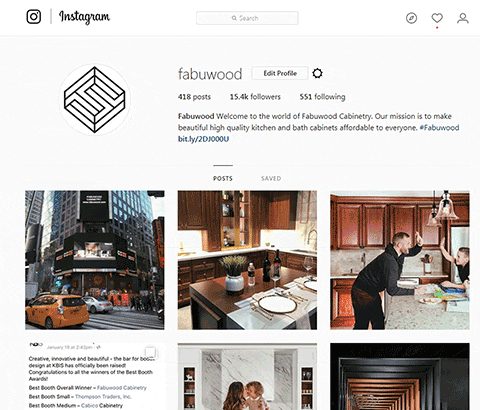 While the brand, logo, tagline, website and deliverables have changed to better represent what the company is today, we are always deeply committed to our four core values. Our combination of quality, innovation, service and community inspire who we truly are at Fabuwood and enable us to develop long-lasting and rewarding relationships while efficiently producing even greater and more innovative cabinets.
This launch rings in a new era for Fabuwood in which we intend to vastly grow our business and the Fabuwood network. The rebranding reflects both the evolution of the company as well as the vision for our future.
To new beginnings!