May 16 2018
Wood Cabinet Finishes: Paint vs Stain
Wood cabinets are the most popular among homeowners for their durability, beauty, and diversity. However, since there are many diverse wood finishes, deciding which is right for your kitchen may prove to be more of a chore than people realize.
One of the first decisions you will be faced with is choosing between a painted finish or a stained finish. Before picking one or the other it's important to know what the difference is between these two choices and what each will contribute to your kitchen design.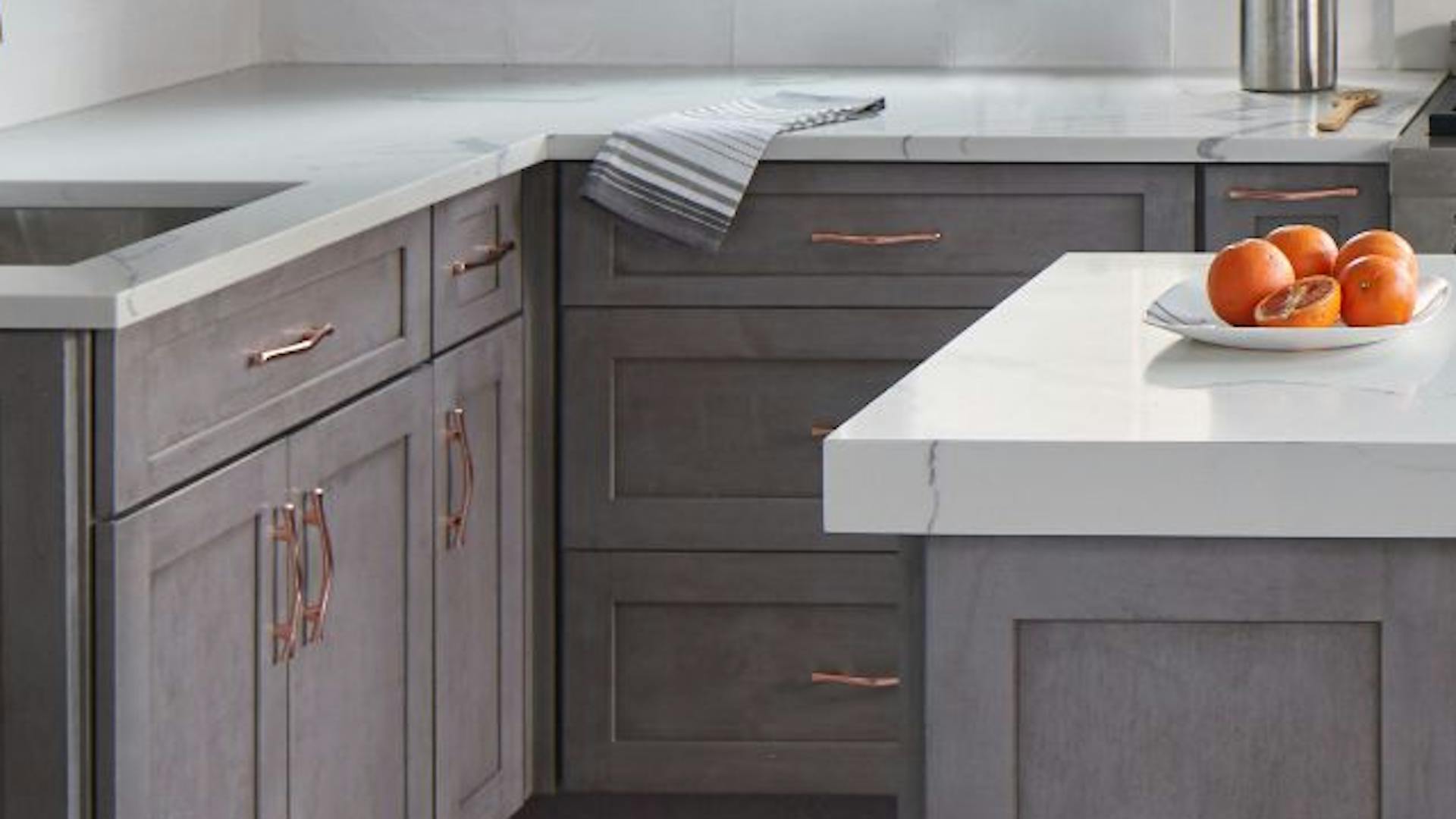 Nature…
Stained finishes give every cabinet a unique, natural look since staining doesn't hide any of the knobs or flaws of wood the way paint does. This makes them ideal for traditional, rustic, or farmhouse-themed kitchens.
Vs. Nurture
While staining shows off every flaw in the wood, painting ensures an immaculate finish. Painting your cabinets gives your kitchen a uniform, streamlined look, ideal for a minimalistic modern, glam, or transitional kitchen.
Bold colors vs neutral tones
Paint allows you a multitude of color options, as opposed to staining, which is extremely limited. Since the paint coats the wood and doesn't get absorbed the way the staining does, all colors remain vibrant. For a striking kitchen, opt for a nice coat of paint on those cabinets. For a natural neutral, staining is the way to go.
Economical Decisions
Kitchen renovations are expensive. Nobody would blame you for searching for an affordable yet beautiful option when it comes to kitchen cabinets. If this is the case with you, then it might be best for you to opt for a nice, stained, finish. Stained wood cabinets are 15% cheaper than painted cabinets, making them a great choice for anyone with a price limit on their redecorating.
DIY dos and don'ts
Staining is a much easier home project than paint. So, while I might recommend DIY staining for anyone looking to spruce up their old cabinets instead of buying new ones, I would not recommend painting them yourself. Staining can be a fun project for a long weekend, panting will most likely be the devil's chore.  
Wear and Tear
Durability is an important factor for cabinet finishes. When it comes to the wear and tear of everyday life, paint finishes, and stained finishes are neck to neck. While painted cabinets are more resistant to scratches and discoloration, any done damage will show a little too clearly. While with stained cabinets, the damage is more likely but is less showy once done. Stains do provide easier touch-ups, but overall, it remains a tie.
Cabinet life
Paint shows dust and dirt more, which sounds like a negative component but is beneficial. It means that painted cabinets need to be cleaned more often which prevents harmful substances from accumulating on their surfaces and therefore extends their lifetime. Stained cabinets, however, don't need as much maintenance to appear fresh and clean, so those substances tend to gather on the surface and ruin the finish.
Find your Finish
Whether paint or stain is better depends on your wants and needs for your kitchen cabinets. While it is important to keep in mind all the factors listed above, the decision is widely based on aesthetic preference. Modern, chic, and sleek could be accomplished with a smooth painted finish. While rustic, traditional, and natural would be better done with stained wood cabinets. Just pick a theme and then decide which finish better accomplishes the desired effect.
Do you prefer stained or painted cabinets for your kitchen?