February 07 2020
Fabuwood Makes a Mark at KBIS 2020
We're back from yet another KBIS, all ready to roll up our sleeves and put brand-new ideas into action. KBIS 2020 was an exhilarating journey, which rubbed off tons of inspiration and infectious energy to thousands of professionals from the kitchen and bath industry.
As KBIS exhibitors, we loved every minute of the show. A big thank you to everyone who joined us at our booth and expressed interest in our offerings. For those of you who couldn't make it to Vegas last month, read below to find out what you missed!
Our big little KBIS story
We took KBIS 2018 by storm with 30 unique kitchen displays showcasing our entire collection and an awe-inspiring, over-sized replica of our Galaxy cabinet. In 2019, we re-imagined the possibilities with our 12 miniature displays that featured various cabinet styles and lifelike details.
Our 2020 booth design paid homage to 2018 and 2019, as we embraced a winning combination of both the big and the small. With life-size cabinets and tiny kitchen models, we imagined big while keeping the countless little details in mind.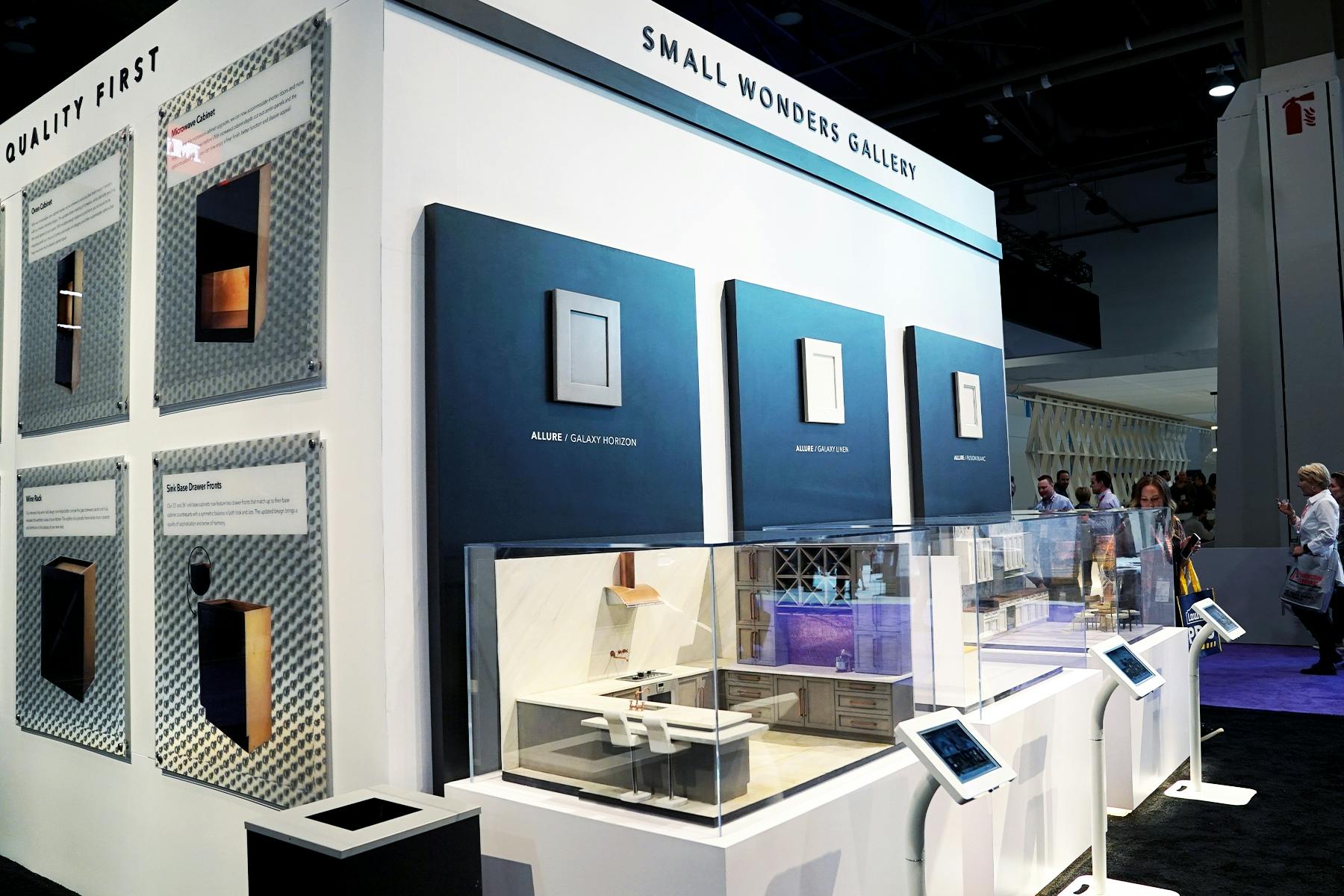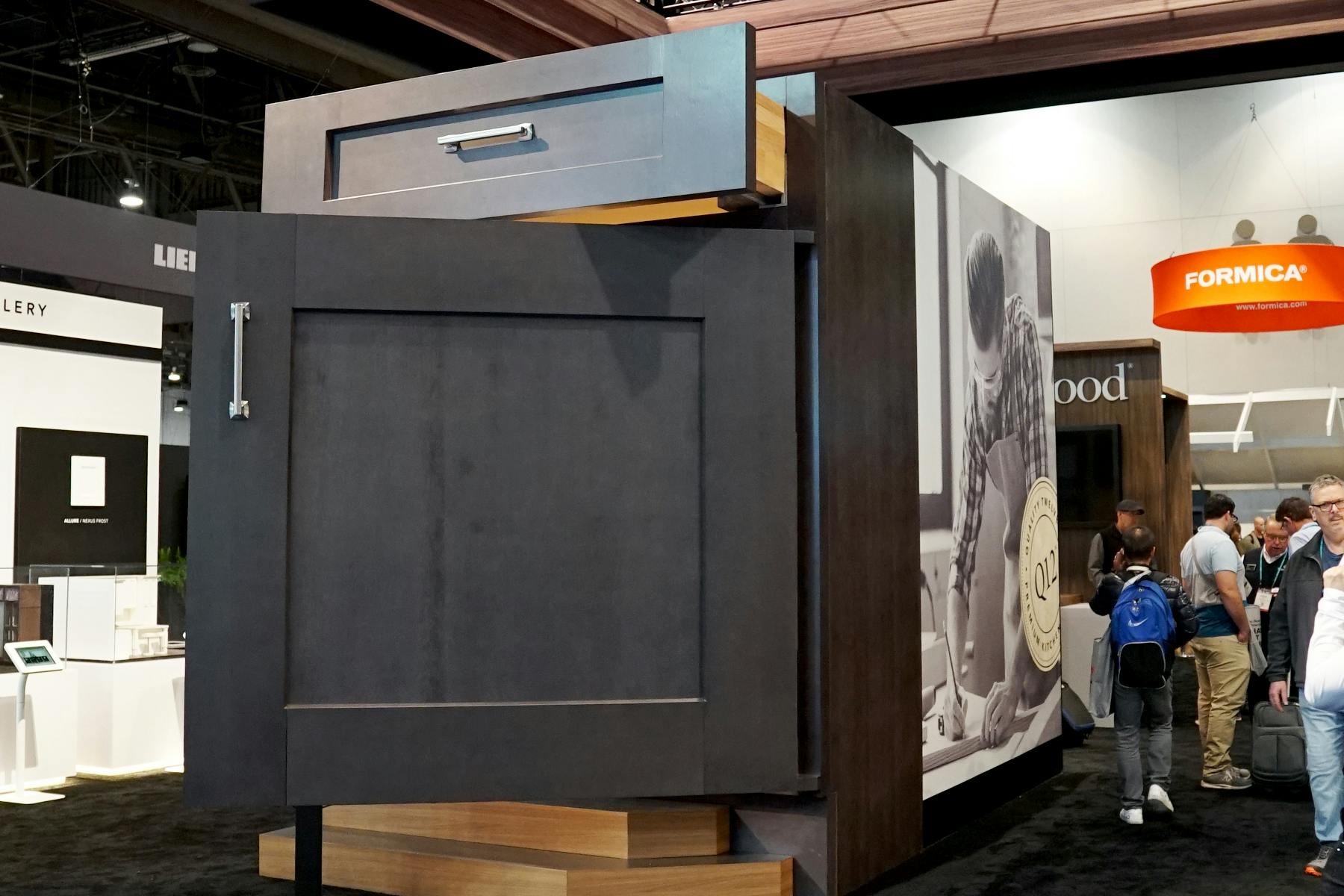 The Fabuwood booth featured a section highlighting our versatile collection of door styles and colors. Our latest door styles, Metro and Discovery, catering to evolving homeowner needs and modern sensibilities, indeed made heads turn.  
At Fabuwood, quality always comes first. To signify the importance of quality products and service, we dedicated a prominent section of our booth to our Quality First Initiative and the twelve unique quality standards that all our cabinets meet.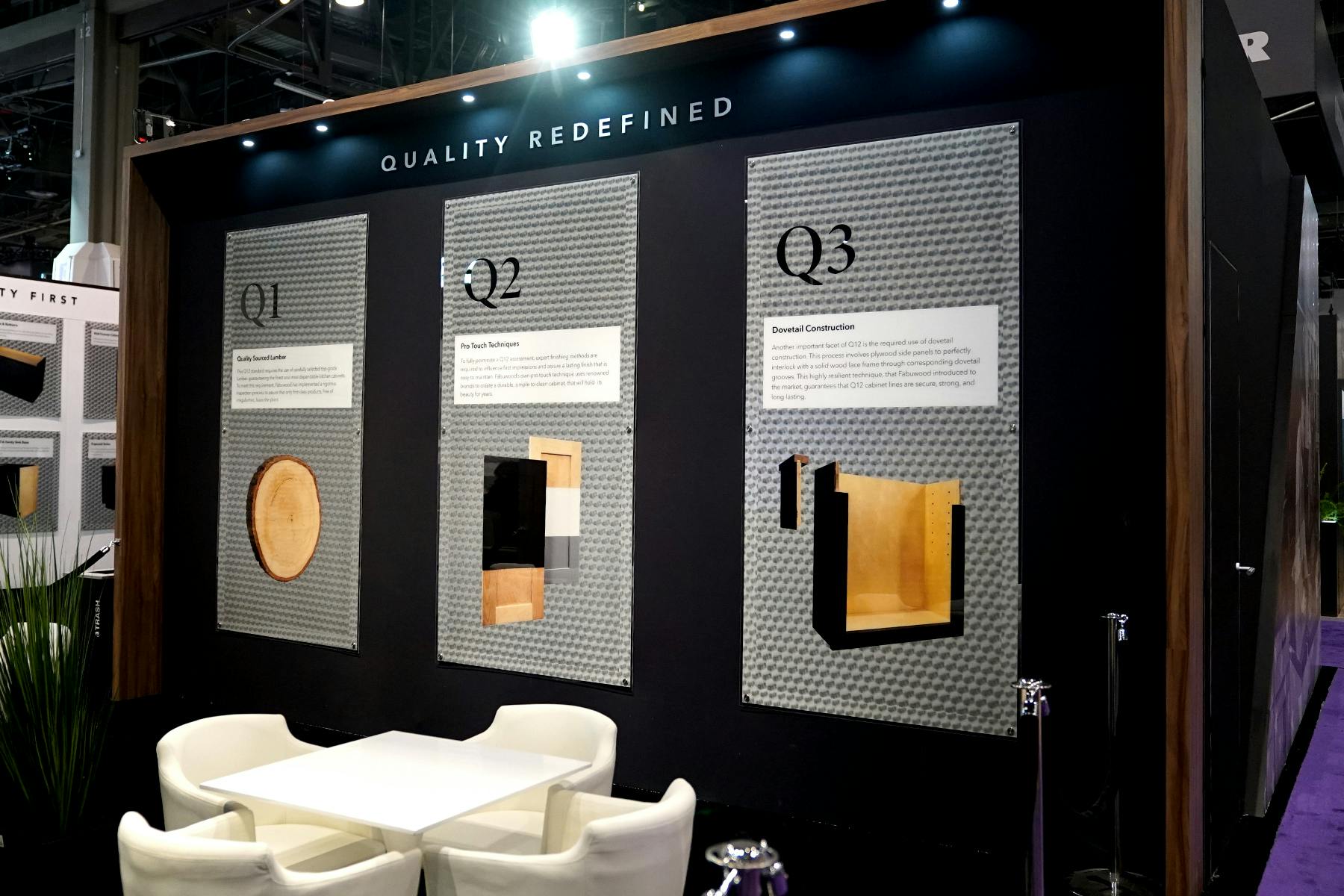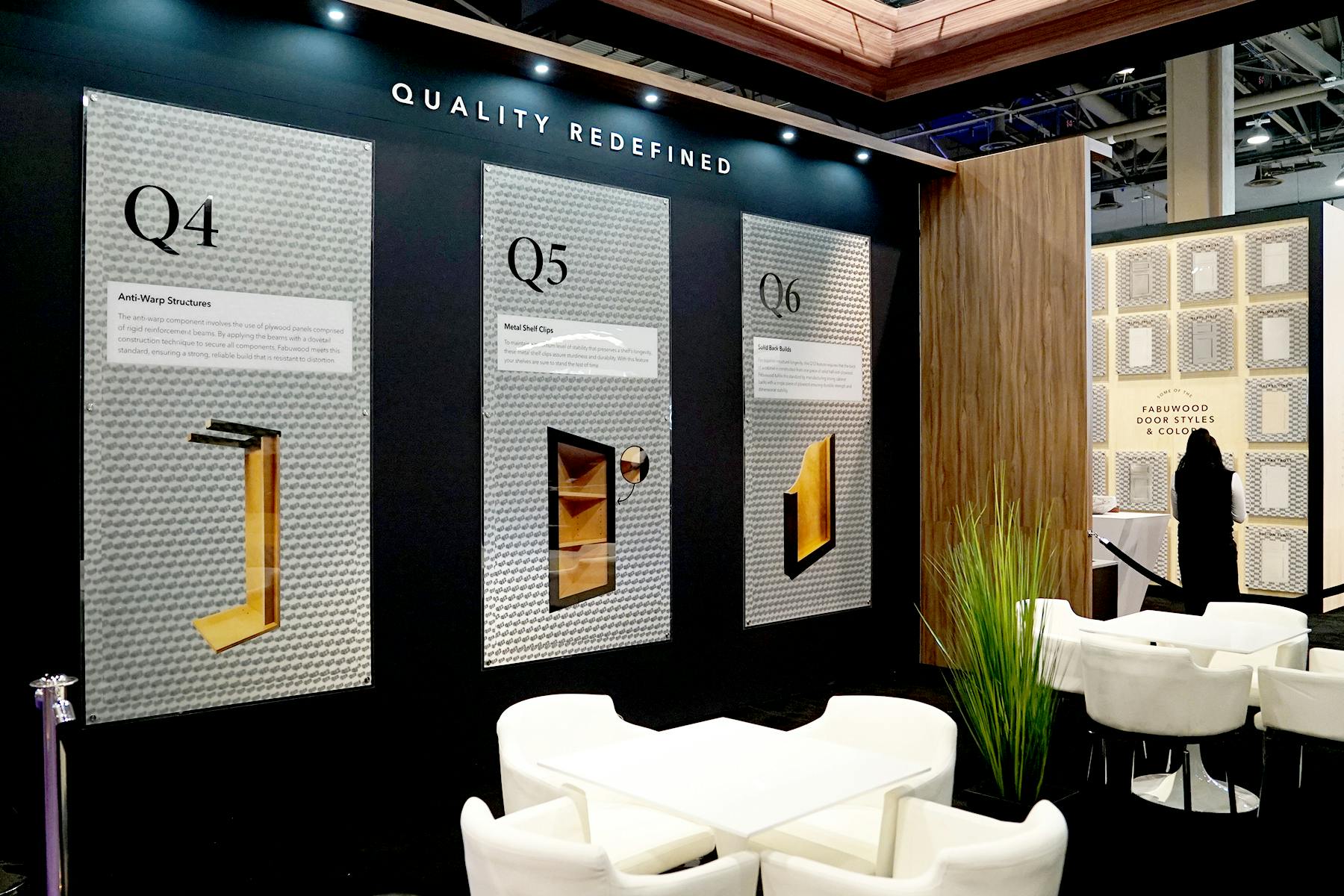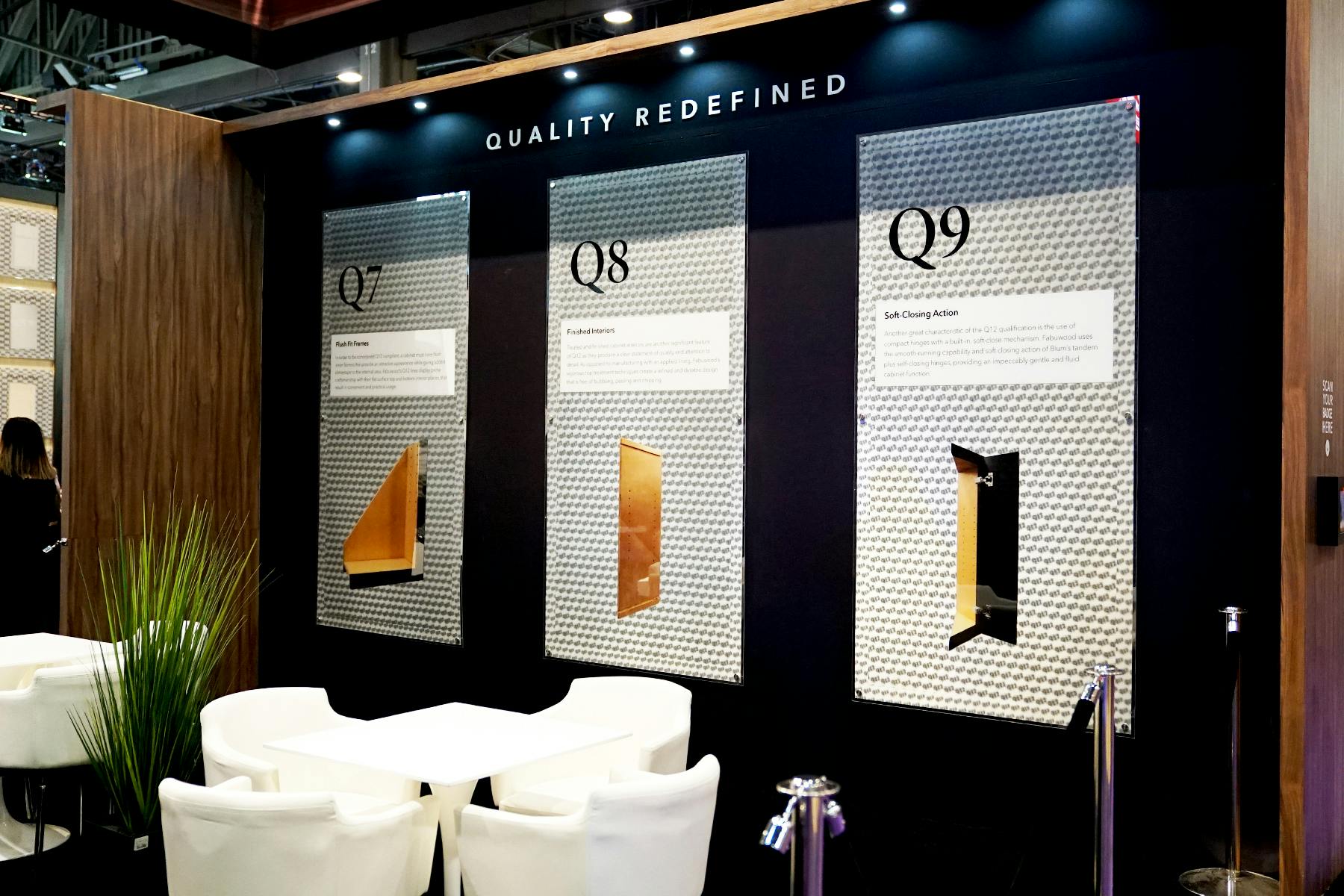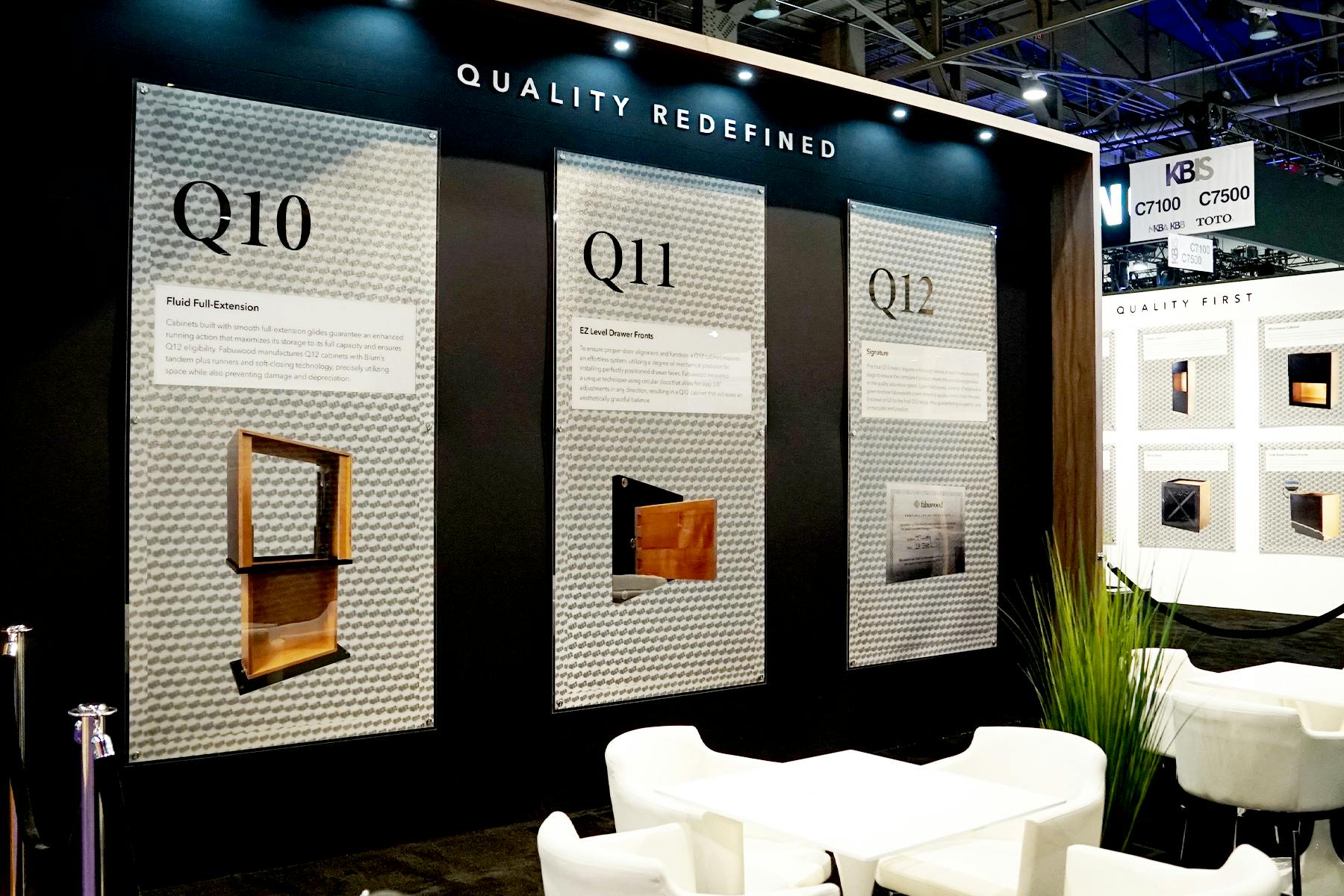 A big part of the Fabuwood experience is EZ Pricing, our exclusive online tool which makes ordering easier than ever before. An interactive EZP station at the booth enabled attendees to learn more about how this platform makes every business transaction, a truly seamless one.
The Fabuwood booth was nothing short of a style statement, exuding elegance and panache all the way. We couldn't have done it without the help of our super-talented vendors, Yakov Breuer from Vibrant Signs, Shimmy Kornbluh from Accurate Installation, David Schwartz from Tridelix LLC, Kenny Wooten from Ultimate, Karen Salyer from KMS Design Studio, and Philip Zamloot and Chaim Tambor from Metro Exhibits.
Thanks to our awesome staff for ensuring every booth visitor was welcomed and attended to with utmost care! Our team worked round-the-clock (with a smile!) to ensure we deliver a great experience to our valued guests at KBIS 2020.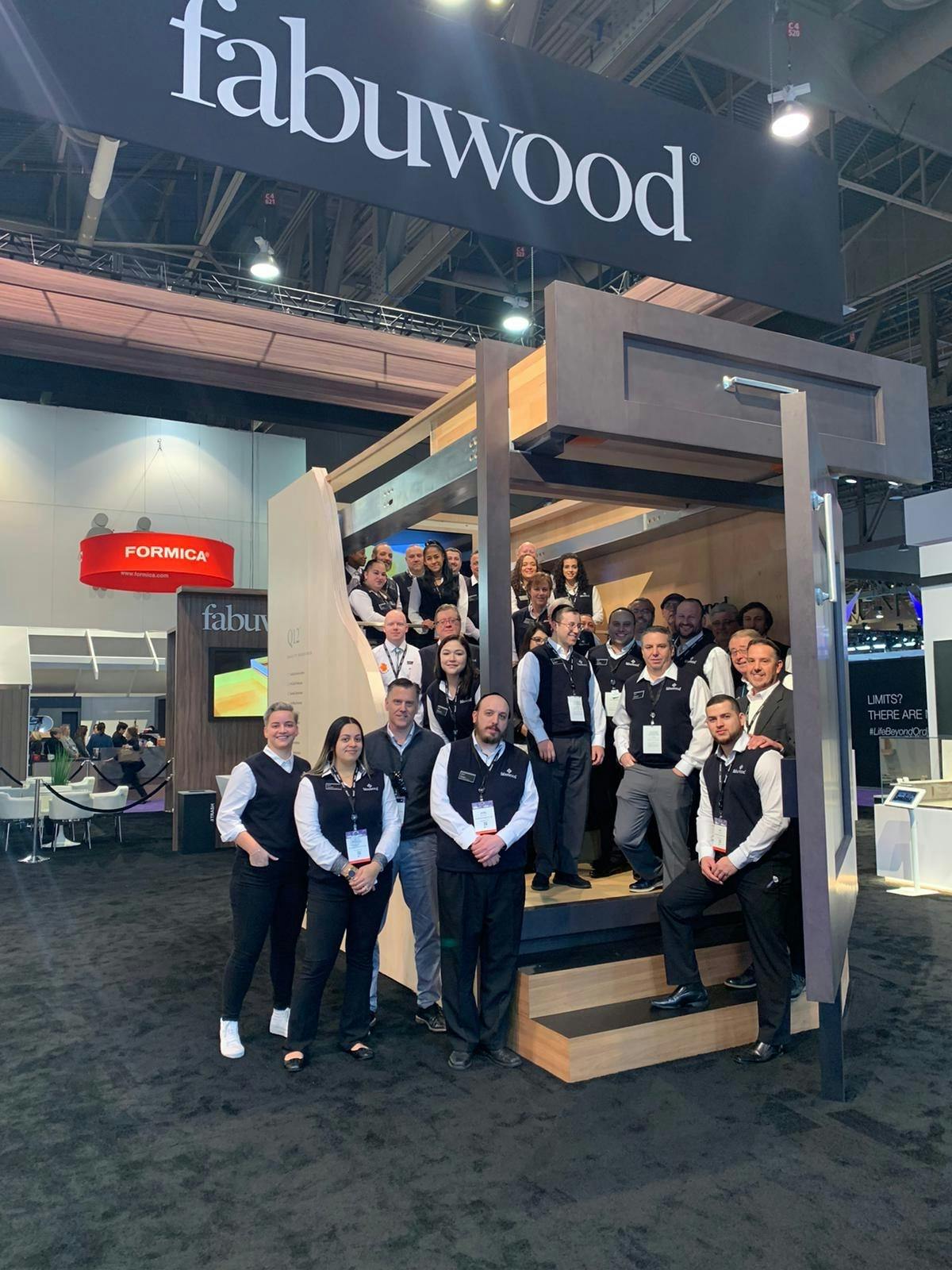 We've returned from KBIS, re-energized and more motivated than ever, empowered by the many strong ideas and insights we gained from the industry. As you may know, we operate at no less than 100 mph, and we're already gearing towards introducing you to exciting, new cabinetry styles in the months to come. Stay tuned!