How To Personalize Your Cabinets & Island
If  you've already renovated a kitchen or are just beginning the process, you know how overwhelming the details can be. The primary purpose of cabinetry is to provide storage space to declutter your kitchen. But cabinets also play a major role in the overall design and flow of your kitchen. Incorporate your own personality and flair by adding specialized options and accessories to your kitchen cabinets. Here are some tips to help achieve a custom look that is sure to set your kitchen apart and bring designer style to the heart of your home.
DRESS THEM UP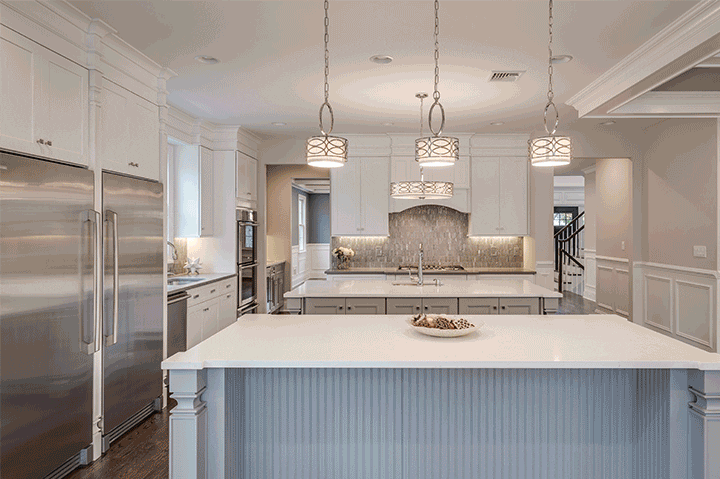 When customizing a new kitchen, consider detailing options that will bring personality to your space.
Crown molding: If you have semi-custom cabinets, the simplest route to a high-end look is adding height with crown molding. This can bridge the gap between your wall cabinets and the ceiling, allowing for a seamless aesthetic.
Decorative legs: Spice up your kitchen island with decorative legs that will make it look like a well-tailored piece of furniture. Whether they're narrow or wide, round or square, tapered or bracketed, island legs are sure to add architectural interest and character to your kitchen space.
Wainscot panels: Consider using wainscoting in your kitchen to provide a casual look that is sure to warm up the space. Beadboard is a classic and fun decorating style that can instantly add designer appeal to any room. If you're after a rustic vibe, adding beadboard fixtures into different areas of your home will achieve that cottage-chic style.
Glass door fronts: Glass doors add understated elegance to cabinetry and come in a variety of insert types, ranging from timeless classic to painted and textured glass. Glass front kitchen cabinets provide a light and airy feeling of spaciousness in the kitchen. Furthermore, glass doors add a delicate and refined look to dark or heavy wood cabinetry.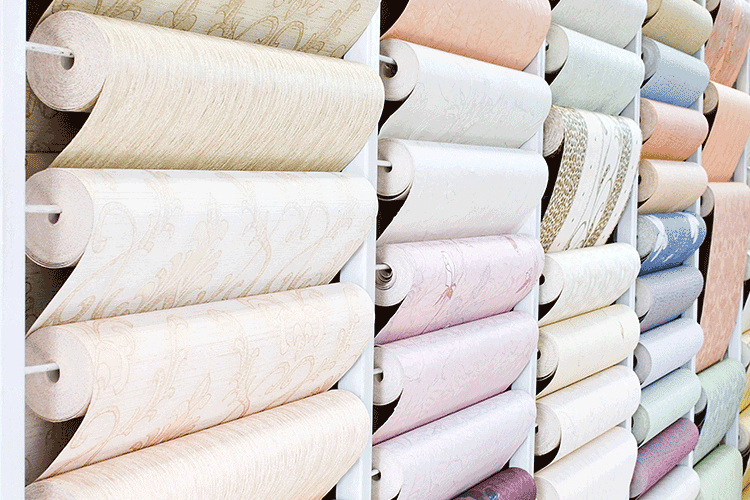 Adhesive backing or wallpaper: Peel-and-stick adhesive backing has come a long way! there's a pattern available for every kitchen style these days, and you can even design your own. Wallpaper and contrasting backs can add color where you least expect it, and provide that extra touch of elegance.
Metallic hardware: swap out boring hardware. A fresh take on knobs and pulls is one of the quickest fixes for what afflicts your kitchen cabinets. There are  seemingly endless options when it comes to your cabinets' hardware. From painted knobs to bronze pulls, hardware can be as intricate or minimalistic as you'd like while still fitting in with your kitchen's aesthetic. Mixing and matching metals and materials is a popular design trend this year, so don't be afraid to think outside the box.
With the right material, door style and finish, your cabinets can be the highlight of your kitchen's design. Modifications in door styles, interiors, hardware and accessories allow individualized looks with less lead-time than installing completely new cabinets. Do you have any tips on how to uniquely style your semi-custom cabinets.  We'd love to hear about them in the comment section below.