October 04 2019
How to transform window shoppers into inspired kitchen buyers
Window shopping, casual browsing, silent observing – we've all been there, done that…no big deal. However, as a business owner, you may want to tune into your sharpest senses to make sure you don't miss that (sometimes small) window of opportunity to transform casual browsers into actual kitchen buyers. If you've been looking for ideas to help steer undecided shoppers towards a more concrete path, do read along.
Create a multi-sensory experience for shoppers
Window shoppers and window displays go hand-in-hand, no surprises there. So, stop them on their tracks with an alluring kitchen display plan. Let your displays express your passion and excitement for upcoming seasons and holidays all year round.
While the visually aesthetic appeal of your store will turn heads for sure, extend the invite by creating a truly multi sensory experience for the shopper. Fill the air with some delightful seasonal fragrances and music. Tap into their emotions by displaying images/videos of your stunning projects and let the nostalgia kick-in with pictures of family gatherings, late night parties and special moments in the kitchen! As you guide them around the showroom, have them experience the coolest features of your kitchen cabinets. Go on and give them a taste of how your business can transform their lives.
Don't shy away from showing off
Flaunt every feather in your cap and let your window decals walk the walk. Do you have rave reviews on Yelp, Facebook or other platforms? Or did you get an award or recognition from a top industry association or publication? Or did a local newspaper article laud your contributions to the community? Did you complete a prestigious industry certification? Show your accolades off to those casual passers-by.  
Market your reviews with QR codes, frame and display those fabulous news article, decal-ify your industry recognitions and certifications. Toot your horn, spread your wings, and inspire those window shoppers to step right in!
Sell that sale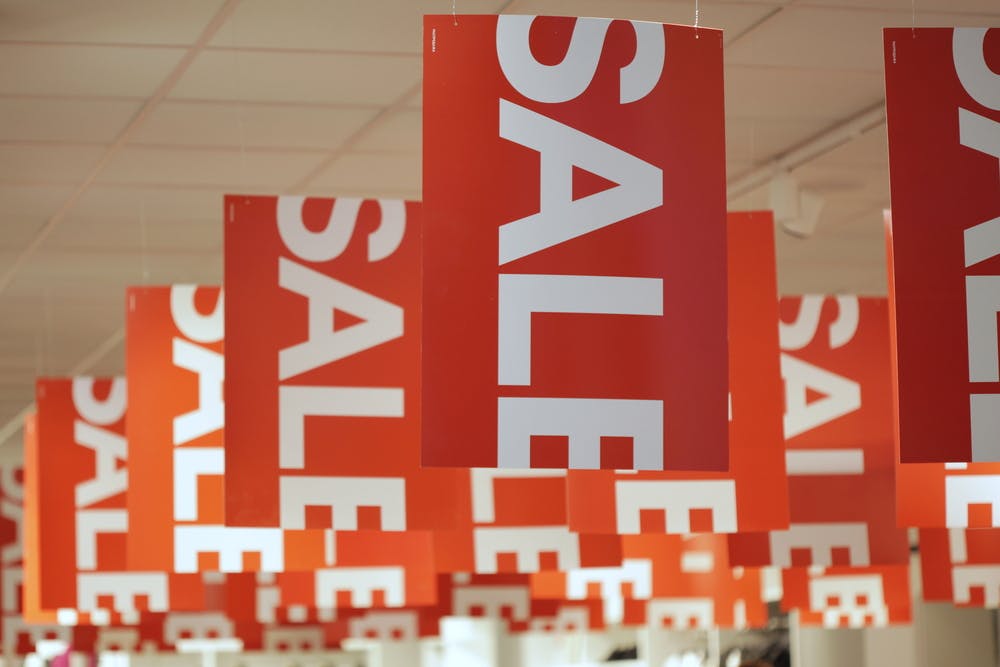 If you have a promotional offer going on, bring the signs out to your showroom's entryway and tell those window shoppers about the to-die-for deal they were about to miss out on. No matter how big or small your promotions are, blow up that sale sign to catch their eye.
A gentle nudge doesn't hurt anyone! Start with baby steps and tell your window shoppers what to do by putting out those friendly call-to-action signs. "Come in and talk us about cabinet offer" or "Walk right in to set up a free kitchen consultation" or "Walk-ins welcome" signs may help get you those eager shoppers to walk into your showroom.
Welcome them with open arms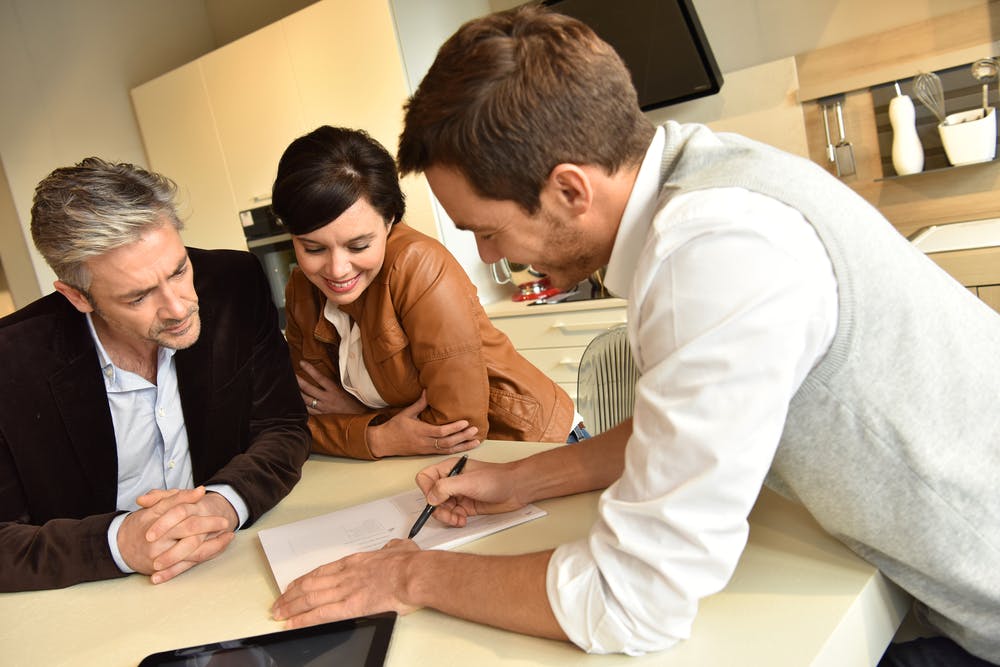 Your business may be small, and you may be understaffed. But when all your efforts bring in some prospects by chance, be prepared to hit that pause button on whatever it is that you're working on.
Casual shoppers may choose to walk out if you're too "busy" to make eye contact or give them the stink eye for interrupting a conversation with another customer.  Excuse yourself for a minute to greet them with a smile and give them an estimation of the wait time.
Go that extra mile to invest in water, coffee or quick snacks and make sure there are options to keep them occupied during wait times (lay out those magazines, displays, look books, product brochures, and so on). If a family with children is waiting for your assistance, offer goodies such as lollipops or branded freebees such as little bouncy balls. Any effort to keep the little ones occupied will leave a lasting impression on those grateful parents.
There's always something to take back
Let's accept that your business may not always have what window shoppers are looking for. It may be a unique customization request, a low-budget remodel request or a combination that's just not in the cards. That doesn't mean you need to send them away with nothing to take back.
 As a kitchen expert, you may be able to provide some insight into where they can find what they're looking for. Or you can help uncertain customers with the knowledge they need to move forward with what they want.
Or help them out with free tools such as your manufacturer's free visualizer tool, a remodel budgeting guide or a cabinet pricing chart. Not many forget a helping hand. Chances are, if not now, the shopper may turn up in a year or two to get started on some serious kitchen talk!
A small start is a big deal!
If a full-on kitchen remodel is working out to be expensive for the casual shopper who stopped by, you may want to hold off on saying goodbye. Suggest smaller upgrades and additions that may bring a positive change to their kitchen and home. Could you keep the existing cabinet layout and just add a stunning island? Or could you help them with organization options such as stemware racks, spice pull-outs or drawer inserts? Or can you fill up a barren wall with a small set of elegant cabinets? Extend yourself and expand the possibilities, because even small projects can lead to big results!
Be a good Samaritan
Extend a helping hand to new businesses in the area by housing their promotional materials in your showroom. Or show your support to events and charities in the neighborhood by displaying their promotional material on your showroom windows. While the locals stop by to read about the news in town, they're bound to connect with your brand and may even bring you some business down the lane. As you build a great reputation as the friendly, neighborhood store, chances of word-of-mouth referrals can increase by a mile.
Don't forget the online shoppers
Don't limit the definition of window shoppers to the ones who pass by your showroom. Think about virtual window shoppers who leave their footprint behind on home improvement database sites. Follow up with any leads you may receive via email or phone while being mindful of their privacy and level of interest in proceeding further. If you're a pro at writing blog posts for your website, be sure to send those updates to your leads. Ensure that all your online information is accurate and up-to-date, as online shoppers may lose interest in your business over an antiquated website.
You may already be doing a great job with driving traffic to your showroom. However, there's always room for opening more doors (or windows) and creating new opportunities for your business. If you have a list of tried and tested methods to turn window shoppers into kitchen buyers, please do share in the comments below!