December 19 2022
Introducing Illume: The Newest Member of the Fabuwood Family
The wait is finally over!
After some time of careful crafting, detailing, and constructing, we are delighted to introduce our newest cabinetry line: Illume. Consistent with our constant evolution and pushing the boundaries of contemporary kitchen design, we have crafted our own version of the frameless kitchen cabinet. We always keep up with the most modern kitchen design trends, and our new Illume cabinetry line reflects the latest and greatest in innovative kitchen cabinetry.
What is Illume?
Illume is our ultramodern cabinet style featuring frameless cabinets, first made popular in Europe as the go-to cabinet design. The trend has quickly gained popularity with American designers and homeowners alike, as a highly sought-after cabinet choice for any kitchen.
The basic idea of the frameless cabinet is that the face frame of the cabinet is eliminated so just the box of the cabinet remains. The doors are attached directly to the cabinet sides, allowing for a clean, streamlined look.
Benefits of Illume cabinets
Consistent will our Allure cabinetry line, the Illume series cabinets are Q12 certified, giving you only the greatest the industry has to offer.
Some of the Q12 benefits of Illume include:
· An easy leveling base - Allows you to make quick adjustments to the cabinet's height without the need for shimming.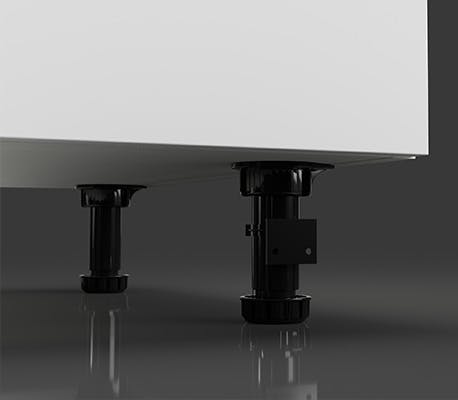 · 15% more space - In contrast to standard base cabinets, the frameless Illume series allows for more room in the cabinets and drawers, maximizing every inch of space. This is especially helpful for small kitchens where every inch matters! More storage space means a cleaner, seamless look to your kitchen, something every homeowner wants.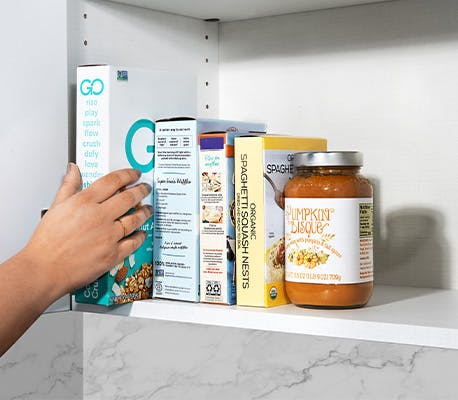 · Threespine® Construction - Crafting our kitchen cabinets using Threespine® construction results in precise angles and unparalleled stability. Threespine® is based on an interlocking system to create the most durable and stable kitchen cabinets possible.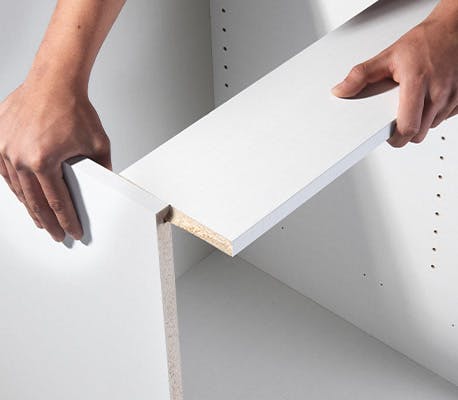 · White Linen Interior - We know that the interior of your kitchen cabinets is just as important as the exterior. All our cabinets are lined with a white linen interior, matching the beauty and aesthetic of the cabinets' exterior.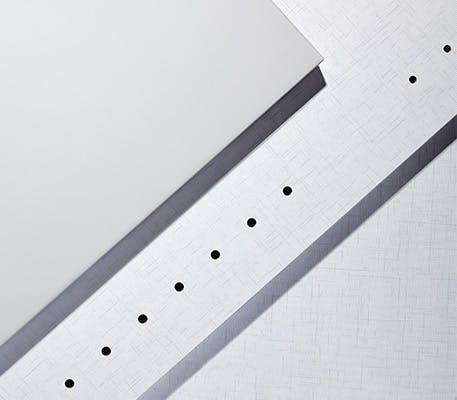 · Featured Blum Hardware - All Illume cabinets are equipped with industry-leading Blum hardware. The Compact Clip Hinge's clip-on technology makes cabinet installation as effortless as possible. The hinges are also concealed, allowing for a sleek, uninterrupted look to the kitchen cabinets. Coupled with soft-close technology, Blum's hardware makes installing and using your kitchen cabinets a breeze.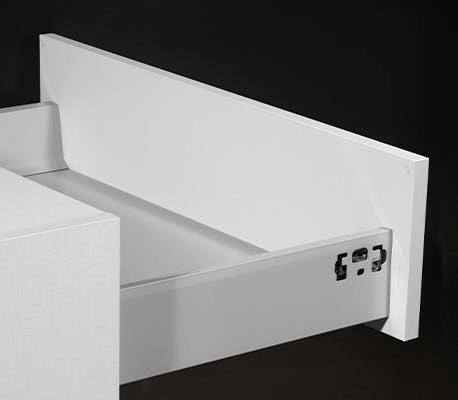 · Pro Touch Techniques - Our cabinet doors are finished with a rich lacquer, providing a strong barrier from heat, moisture, chemicals, and common stains. Cabinets that are not only stunning but that are built to last are the perfect combination for the quintessentially modern kitchen.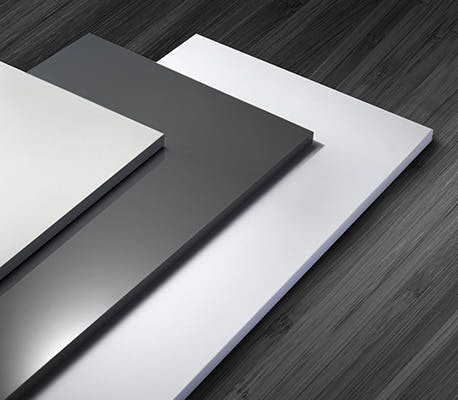 · Tandem Drawer Boxes - These drawers open and close smoothly and quietly thanks to their soft-close feature. They also offer full extension, so your utensils never have to get stuck in the back of the drawer again.
Also known as full-access design, Fabuwood's frameless cabinets offer the most contemporary of designs while maximizing space, making it easier for you to maneuver kitchenware in and out of your cabinets. Together with the streamlined construction and beautiful colors, Illume offers the best of frameless cabinetry.
Modern design, modern colors
Our Illume series offers a variety of colors, each one chosen to reflect the most up-to-date look in kitchen cabinetry.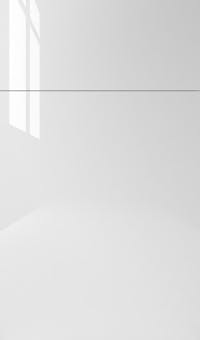 · Gloss Bianco - a stunningly bright and glossy white finish makes this the ideal design for modern kitchens.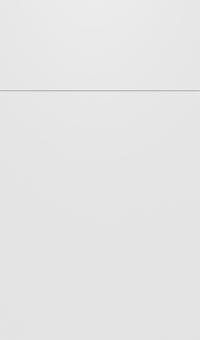 · Matte Bianco - a timeless matte white creates a beautifully sleek look to any kitchen.
· Gloss Grigio - a smoky and polished grey creates a modern and sophisticated kitchen environment.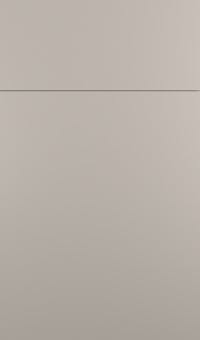 · Matte Carbone - the earthy grey color creates warm and gentle tones, making you feel right at home.

The options are endless
Fabuwood's Illume frameless cabinets are the ideal combination of a sleek, modern style and smooth function. Fitting into any design and personal taste, Illume cabinets are the picture-perfect touch that will easily wow anyone who walks into your home.