January 19 2023
Fabuwood and Hafele: The Latest in Under Cabinet Lighting is Here
At Fabuwood, we're always on the up-and-up when it comes to the newest kitchen design trends and modern technological innovations in the industry. Keeping up with the latest advancements means we can deliver the most advanced, well-crafted products, helping you create the kitchen of your dreams. Whether it's our curated hood collection or contemporary cabinet accessories, we are always thinking about every detail of the modern and elegant kitchen. Thanks to Hafele, we can now offer the best in under-cabinet lighting, lending that extra touch that will make your kitchen complete.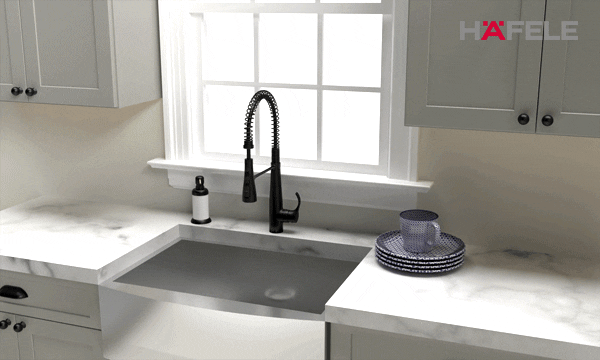 Who is Hafele?
Hafele is an international force in the industry that is focused on delivering specialty fittings and hardware for the home. As an almost century-old company that started as a local business in Germany, Hafele is known for pushing the boundaries of innovation, lending a personal touch to all it does. We can certainly relate to their focus, drive, and continued advancement, making our new partnership ideal when it comes to delivering the latest and greatest in lighting to our customers.
Under Cabinet and Under Floating Shelf Lighting  
We are excited to now offer a surface mount under-cabinet light bar and a recessed floating shelf light bar, tailor fit to your specific needs and cabinet's size. We understand that your unique style requires distinctive and personalized touches. The custom-fit light bar can be configured to your exact specifications, both for under-cabinet lighting and for floating shelves. Our wide range of options means your lighting will display your dishes, décor, and kitchenware to perfection.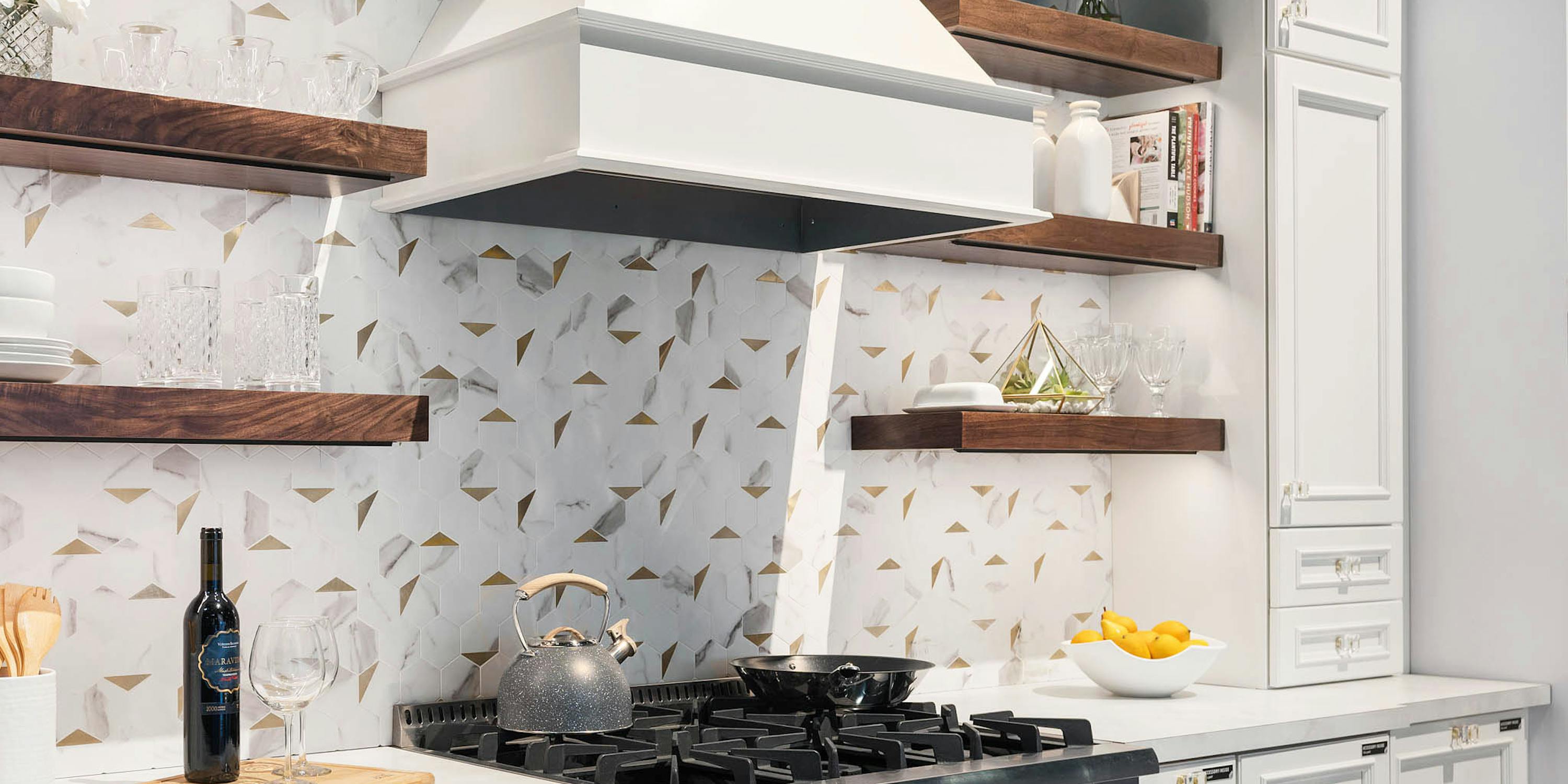 Why Choose Hafele Undermount Lights?
· Quick and easy installation: ordering your under cabinet lighting through Fabuwood simplifies the ordering process while delivering a quality product that exceeds all industry standards. You can order and install your specialty lighting simply and quickly, bringing you one step closer to your dream kitchen.
· Effortless maintenance: the under-mount lights can be controlled via the pre-programmed wireless wall switch on a day-to-day basis. With pre-programming readily available, your lighting needs are easily managed, and you can leave remembering to check your lighting off your to-do list.   
· App control: with the Hafele app, you can readily control the under-mount lighting more simply than ever. The app allows you to control under-mount light switches for every room, all in one place. For specific daily needs, the app will control the color of the lighting as well as modify the color temperature. Coordinating the temperature with the room lighting will create a customized ambiance to fit your mood and needs at any moment.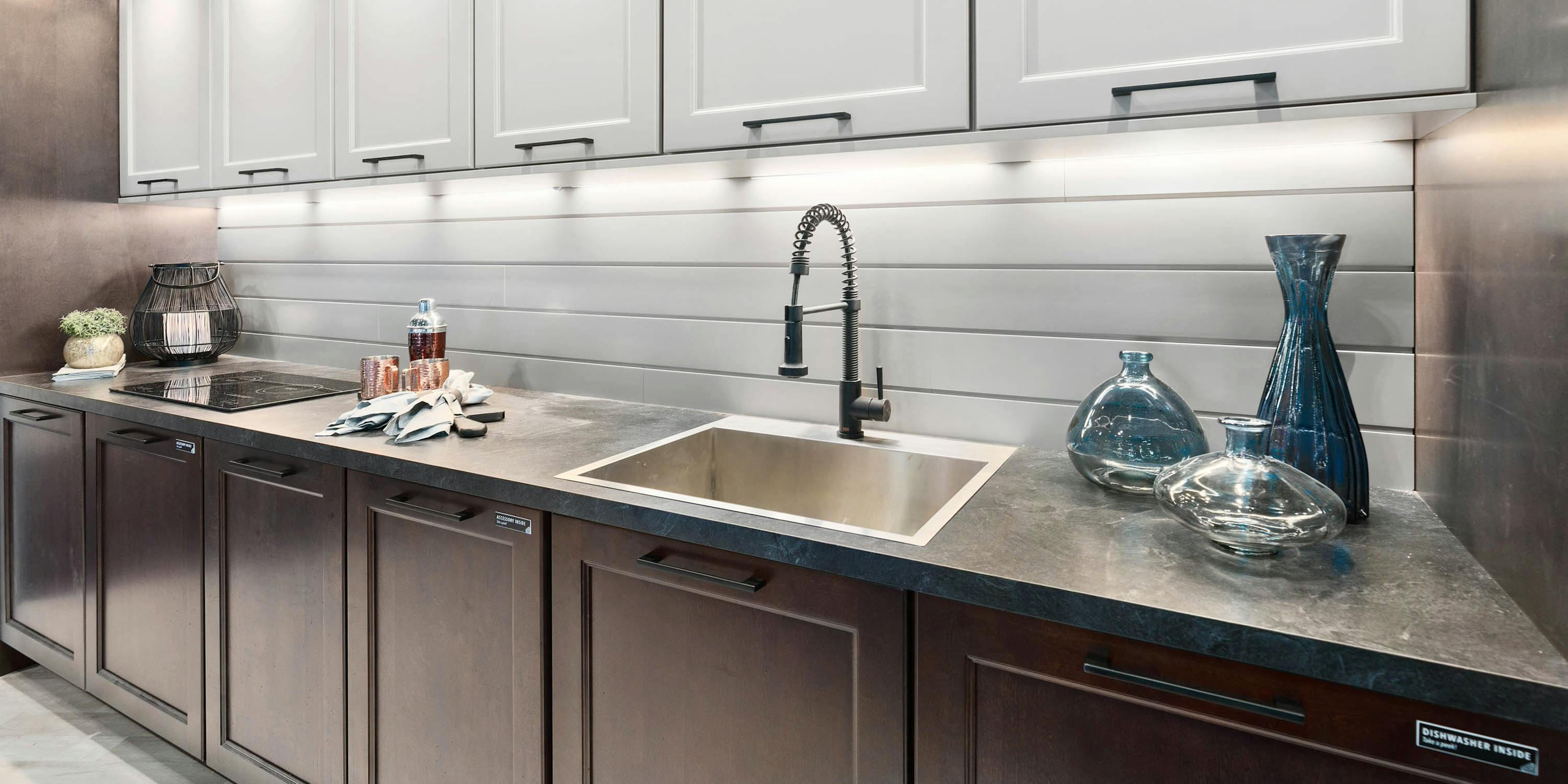 The Ultimate in Undermount Lighting
The details are everything when it comes to creating the perfect signature kitchen. From farmhouse sinks to the perfect cabinet style and everything in between, we know that whatever you choose will make your kitchen uniquely your own. With our new partnership with Hafele, you can now achieve the ideal finishing touch that will offset your beautifully curated kitchen features for years to come.