February 21 2023
KBIS 2023: A Recap
Anyone who has attended KBIS in the past, they have come to expect exquisite and unparalleled displays from Fabuwood. From our largest cabinet in the world to our newly introduced top-of-the-line products, our exhibits and products always make a strong impact. This year's displays made quite the impression with our win of the Best Booth Award!
Best Booth Award
Winning Best Booth in 2018 has spurred us to continue pushing the boundaries of creativity and continuously expand the possibilities of company-wide growth and innovation.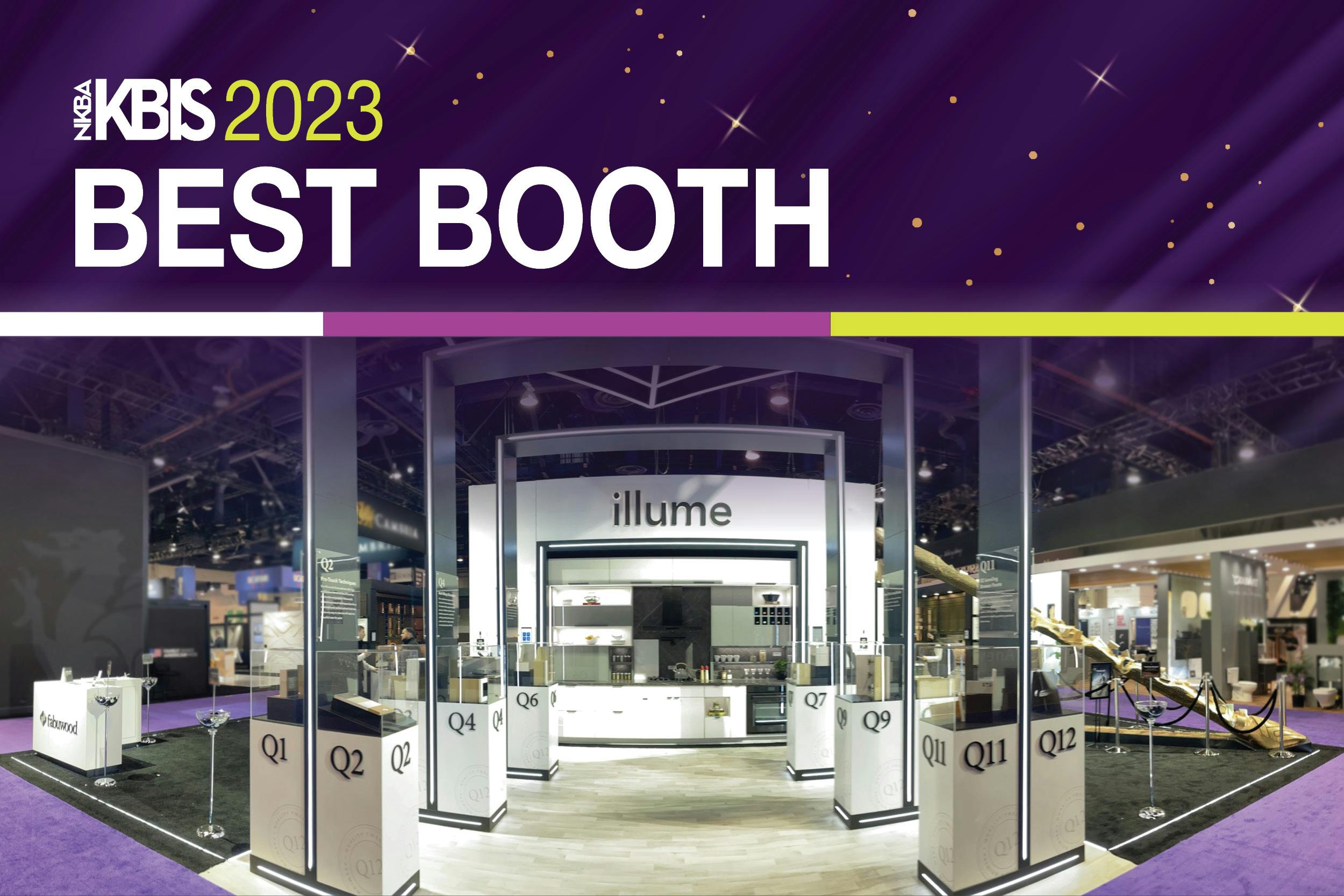 We wanted KBIS 2023 to be notably different than past years, both in booth design and how visitors interact with our displays. From our unbelievable Tree display and larger-than-life Color Wall to our ingenious Visualizer, EZP stations, and more, all booth visitors were left with an enduring impression. Exploring every avenue of creativity, originality, and modern design paid off with the win of the Best in Booth Award for our category of medium-sized booths. We are honored and privileged to be among other award winners like Kohler, Café, Abkstone, and Miele who are leaders in the industry.
Read on to find out why we won Best in Booth!
The Tree
Our showstopping Tree drew large crowds with its eye-catching ingenuity, bright colors, and intricate detail. A real talking point for every booth visitor, the Tree showcased our pushing the boundaries of innovation, creativity, and the possibilities. With the number of selfies people took with the tree, we are sure it has made a lasting impression and will be a unique topic of conversation for a long time!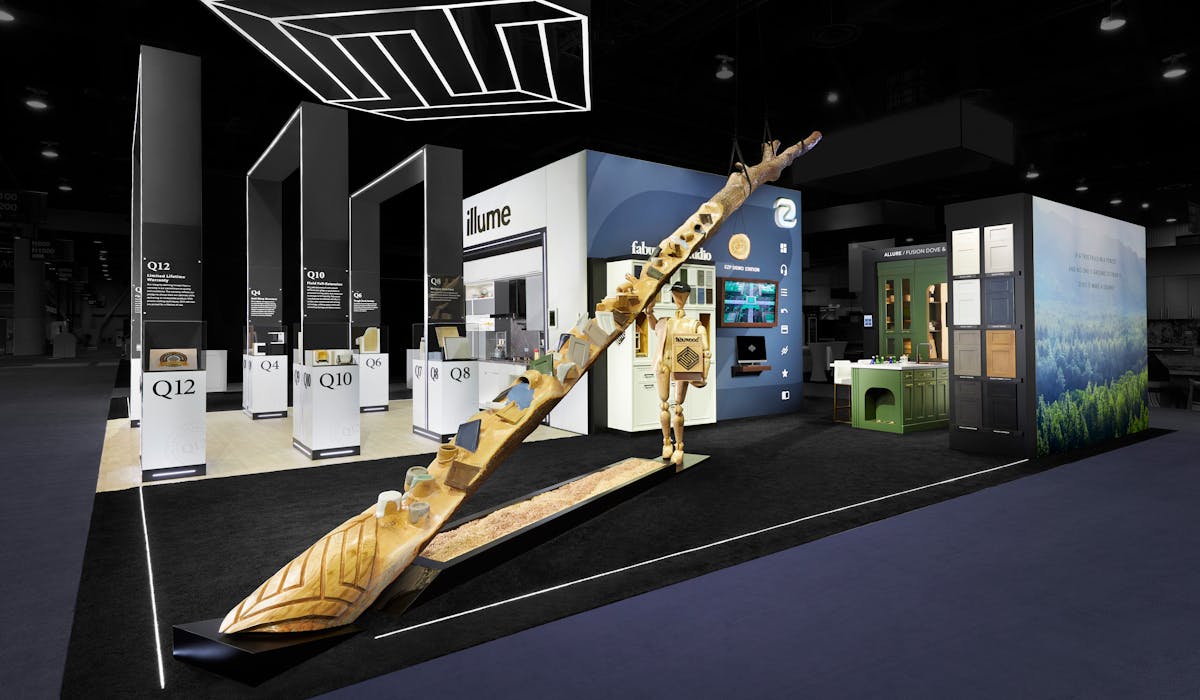 Fabulous Displays, Undeniable Style
The Tree set the tone for the rest of our displays and incredible repertoire of cabinet styles, custom color options, and technological advancements. Here are some of our exciting and interactive exhibits booth visitors enjoyed:
· Illume - Our newest cabinetry line featuring sleek and modern frameless cabinets. Illume highlights the current frameless trend in four streamlined and sophisticated color options.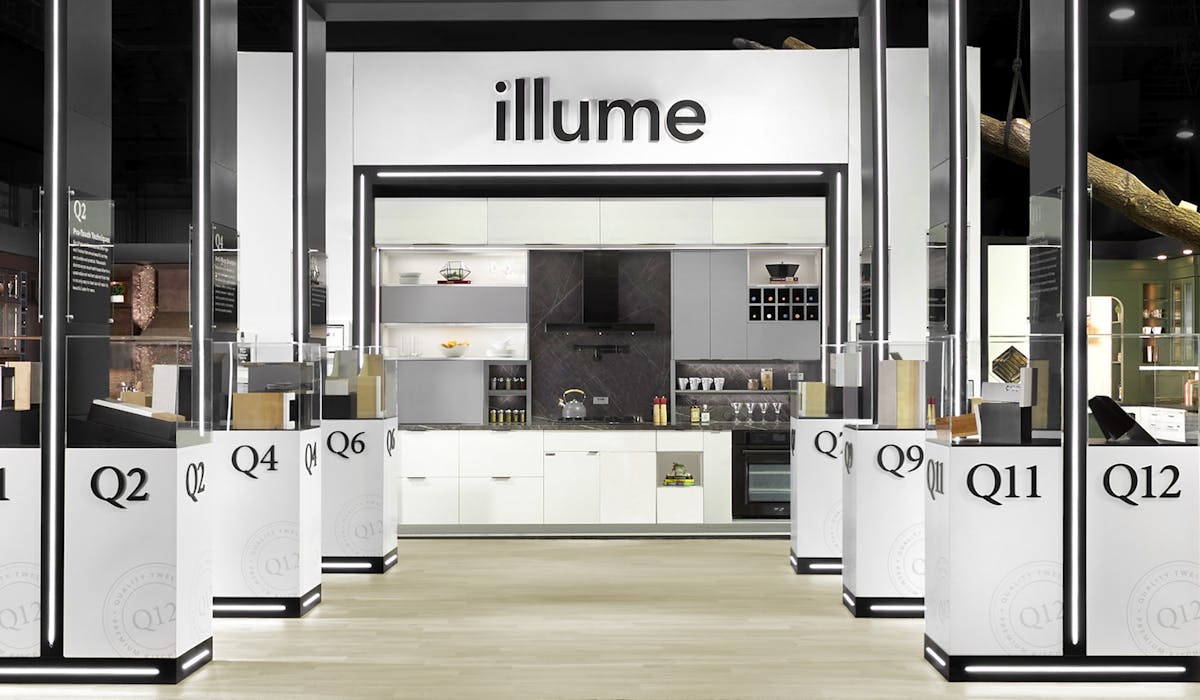 · Luna Indigo, Allure Fusion in Hunter Green, and Galaxy Timber- The three new finishes highlight each cabinet's beauty to its fullest. The vibrant and colorful hues of Luna Indigo and Fusion in Hunter Green incorporate a timeless appeal while remaining on-trend. Galaxy Timber's natural finish shines in its lustrous simplicity.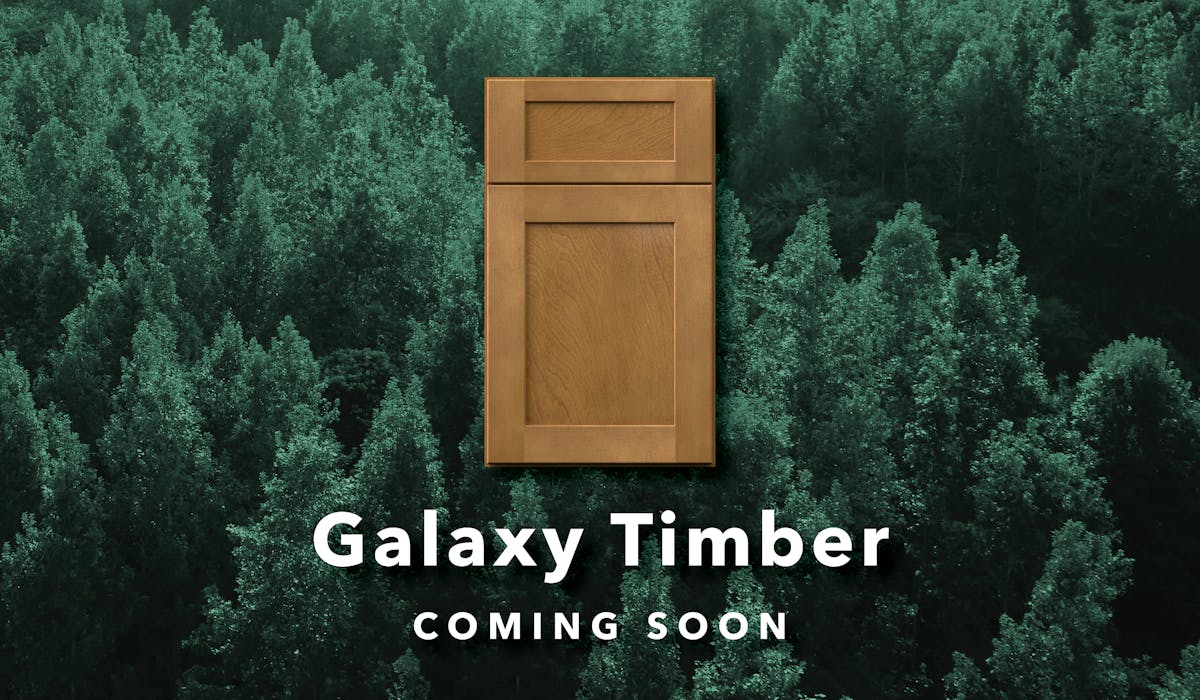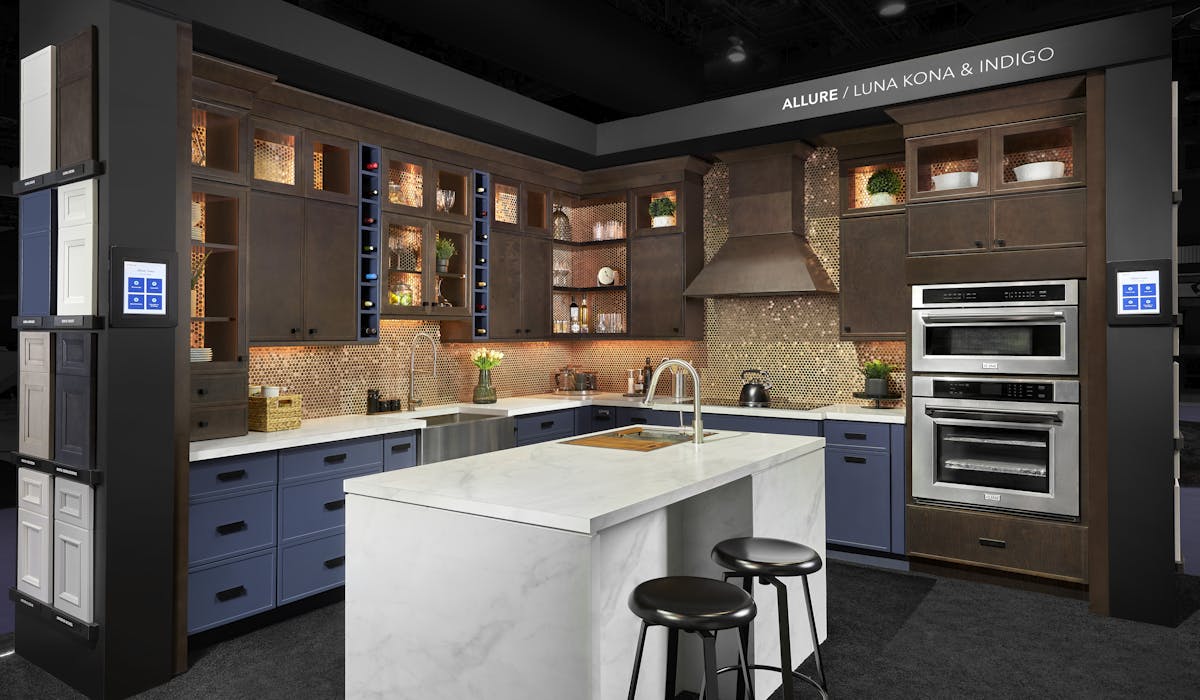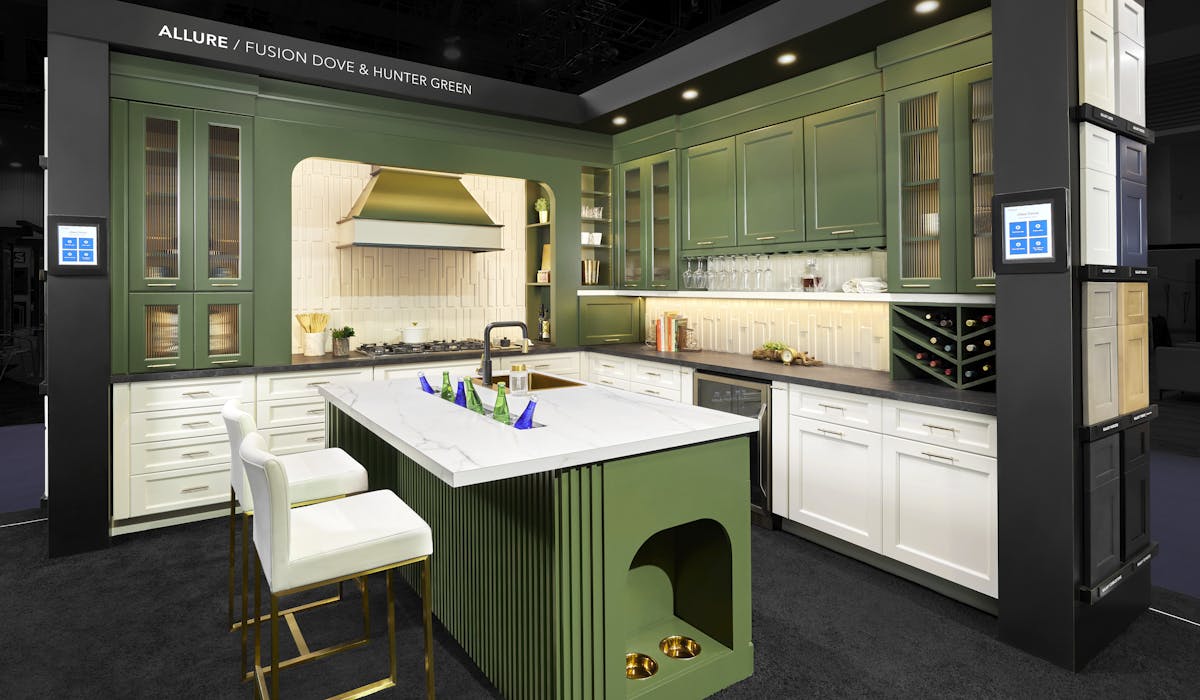 · Visualizer- The Fabuwood Visualizer is designed to help bring your kitchen dreams to reality with the easy-to-use virtual selections of cabinets, colors, counters, moldings, and more. Booth visitors had fun picking out their ideal kitchen spaces with the help of our Visualizer.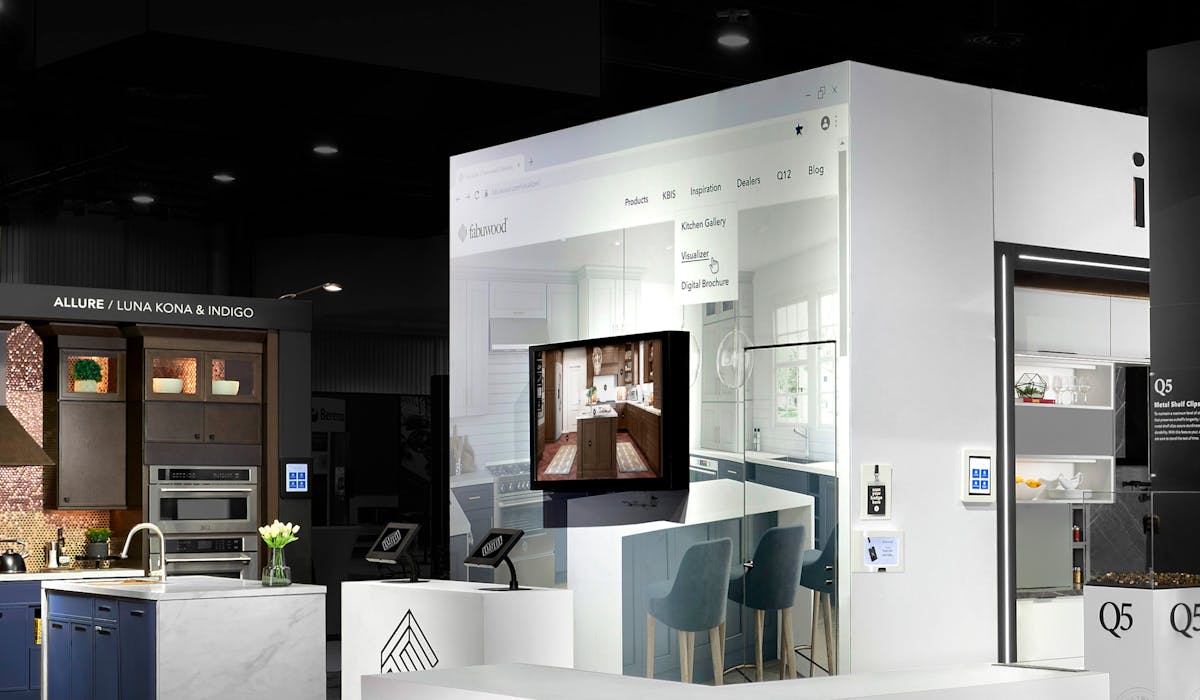 · Redesigned Fabuwood Studio- Our reimagined selling center highlights technology at its best. The Studio showcases our vivid colors and finishes, door styles, Visualizer, drawers, cabinets, and accessories. The Fabuwood Studio is sure to impress in every dealer's showroom.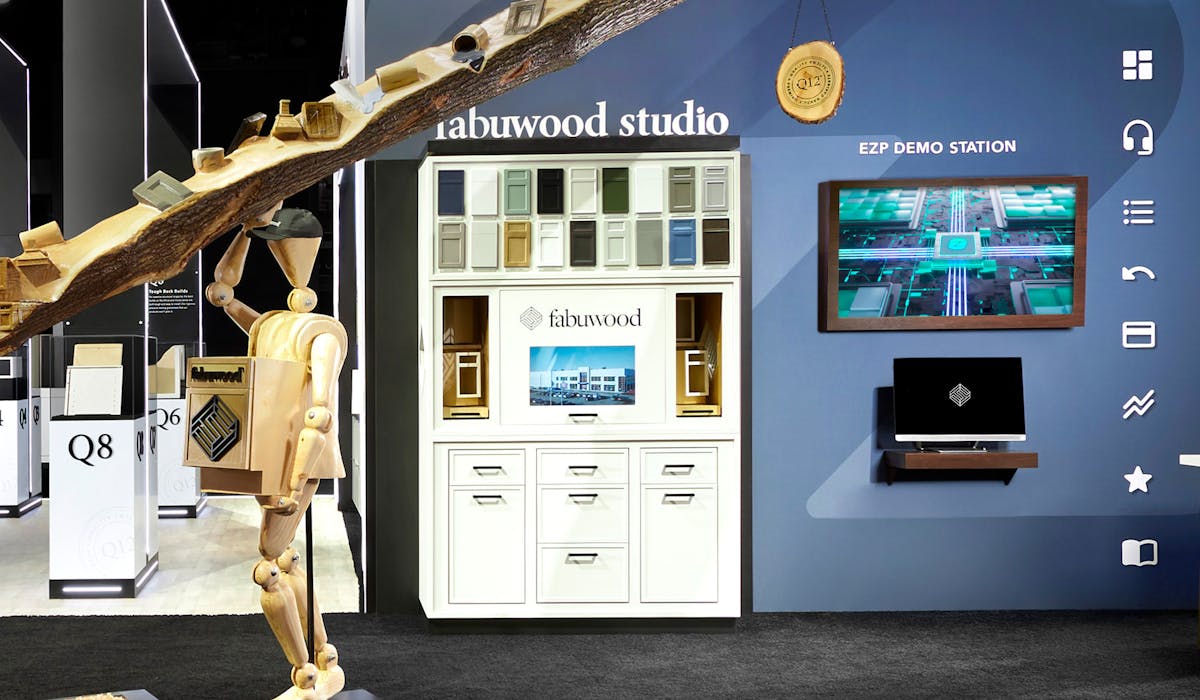 · Color Wall- Booth visitors got an eyeful when they saw our inspiring "What Inspires Hue" wall, which incorporated our Custom and Express Custom Colors that are a part of our Custom Colors Program. Each color was brilliantly displayed as part of a larger-than-life painter's easel, complete with brushes and paint. Visitors were able to imagine what their preferred cabinet finish would look like in their kitchens in the most artistic and inspirational way possible.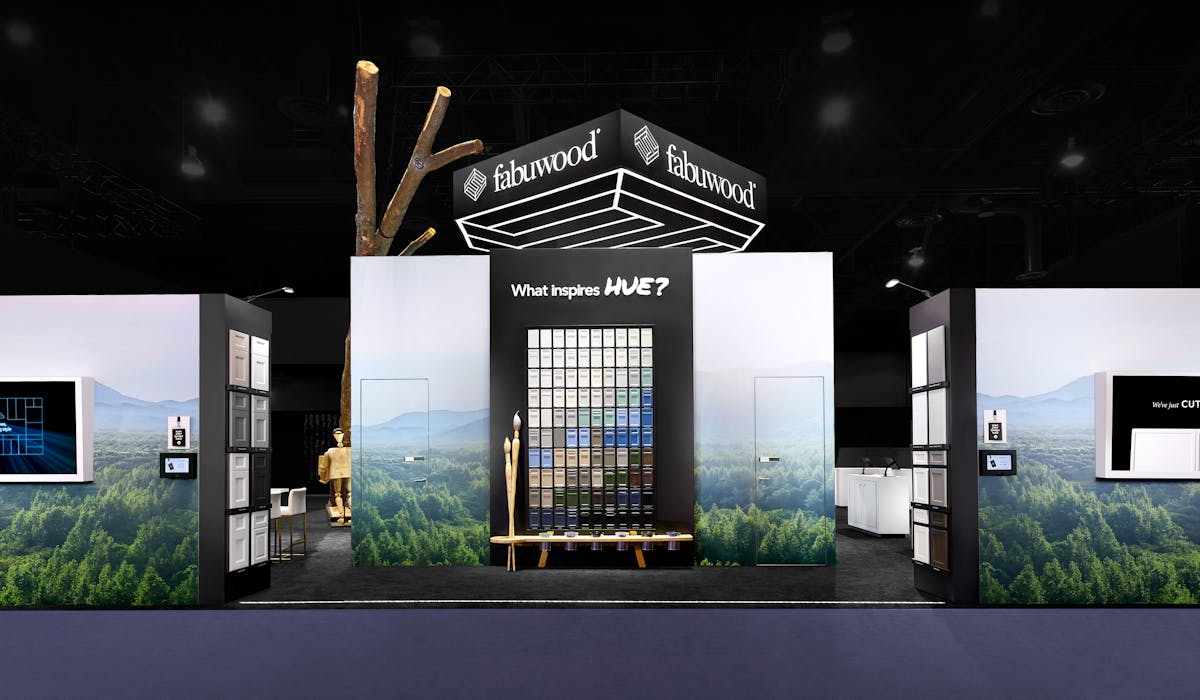 · Q12- Our Q12 standards of quality are always on display at KBIS as the pillars of Fabuwood and our commitment to top-of-the-line, uncompromising quality. From Pro-touch techniques to advanced construction and one-click installation, all Fabuwood cabinets are backed by our devotion to giving you the best of the best in semi-custom cabinetry.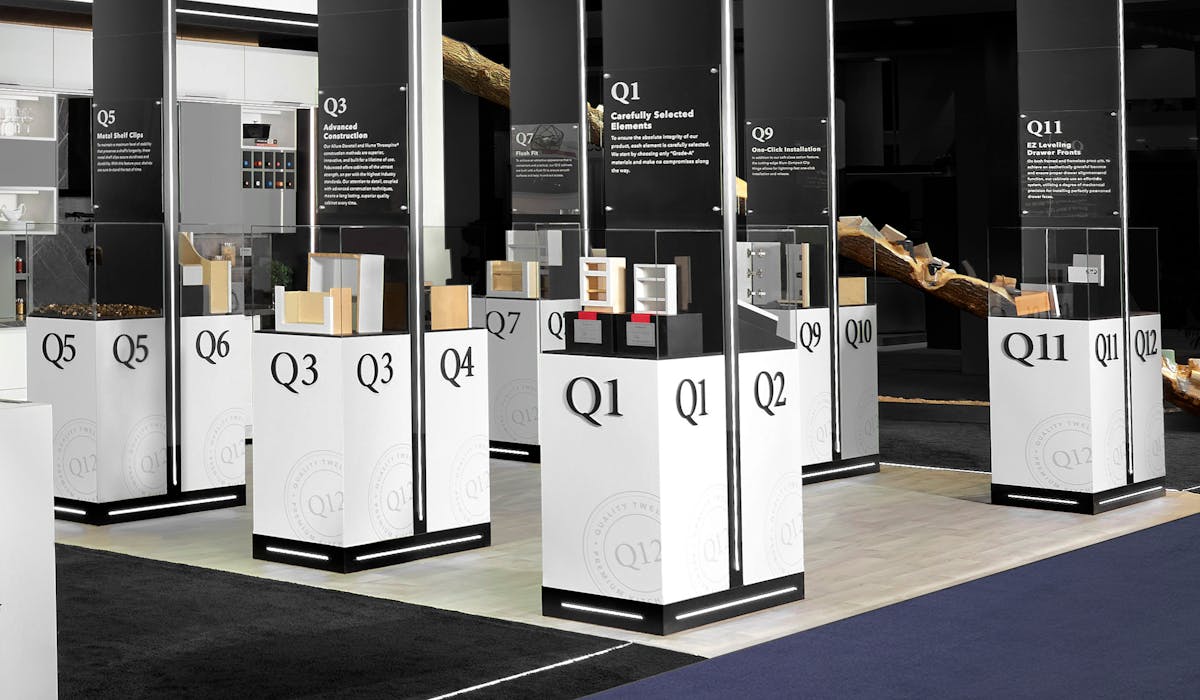 We are incredibly grateful to be able to share with everyone who attended KBIS all our advancements and latest products. KBIS is an exciting time for the industry and being amongst those who are just as enthusiastic as we are meant a lot to us.
Thank you to all our employees who went above and beyond during KBIS and helped our booth run smoothly and professionally. And of course, thank you to all our loyal customers and dealers who make Fabuwood who we are today!