Creative kitchen designs for the non-cook
With homeowners opting to dine out, and order in, more and more, kitchens may be getting used less for prepping food. Though its function might have less to do with cooking, a kitchen will always remain the gathering place of the house. So while it makes sense for certain basics to be in place (sink, stove, refrigerator) even if you rarely cook, there is plenty of room for creativity. Here are some recommendations to help design a space that will fit your non-cooking lifestyle.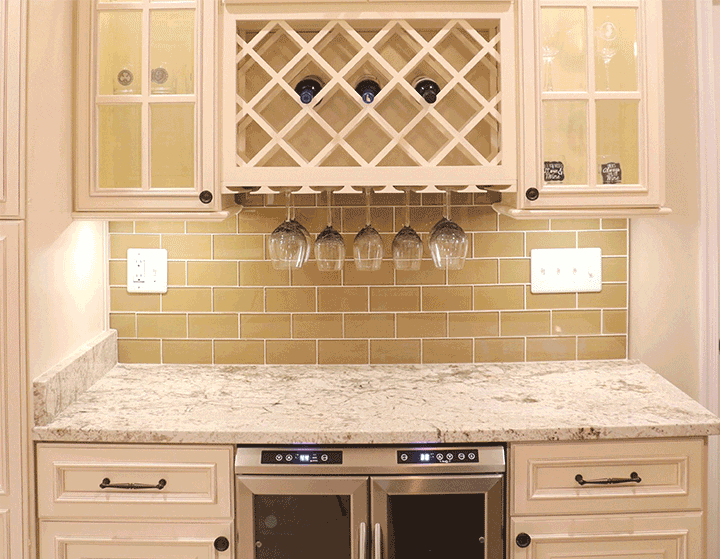 WHAT DOES A creative KITCHEN LOOK LIKE IF NOT USED FOR COOKING?
Alternative appliances: when designing a creative kitchen to fit your lifestyle, consider which appliances you actually use every day. Cutting down on the size or number of appliances is a great way to save money and space for the things that you really want.  By swapping out a toaster, blender or sizable microwave for an espresso machine and a wine cooler you can easily transform your kitchen into a beverage station. Also, you may want to ditch the dishwasher entirely. If you're not cooking, you probably don't have many dishes to wash so why not use this space for extra storage? Additionally, when you don't need to worry about maximizing appliance space, a lovely little seating area in the kitchen becomes a great option. After all, even if you don't spend hours cooking, you'll likely want to sit down and relax in a comfortable space.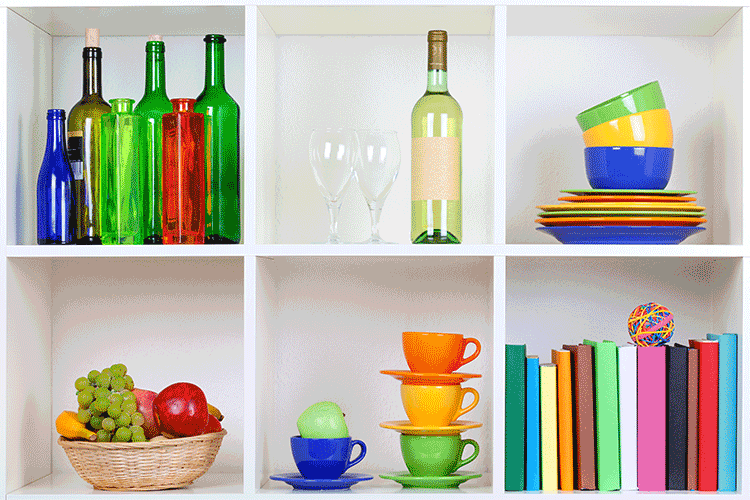 Built in bookshelves: Without a need for large dishes and tableware, your cabinet space can double as the perfect library. You can house a good portion of those books that seem to multiply when you're not looking, in your kitchen cabinets. Consider using cabinets with glass fronts so your books add a pop of color and influence the décor of your space.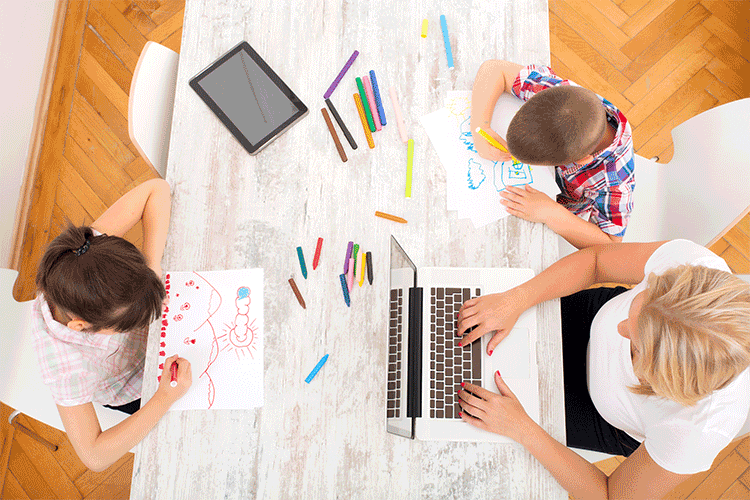 Counter-top desks: Because of the bright lighting commonly found in kitchens and the abundance of accessible outlets within reach, counter-tops make great work spaces for everything from drawing to reading and crafting. For daily family life, forego a sink or cook-top on the ever so popular kitchen island.  Instead, focus on making it a casual dining area or homework station with cabinets for supplies.
So before getting started on your creative kitchen remodel, ask yourself; Would you rather sit back and relax than worry about cooking a meal before your guests arrive?  There are still plenty of reasons to invest in your kitchen even if you do not cook.  Do you have more thoughts on how to make a kitchen adapt for the non-cook lifestyle?  Share your ideas in the comments below.