June 06 2022
What is a Kitchen Work Triangle? 
Many homeowners struggle with creating a kitchen that is as functionally effective as it is visually appealing. Fortunately, there are tricks to achieving the perfect balance of beauty and convenience. The work triangle is the most well-known of those tricks, a layout designed specifically to help your kitchen keep up with your busy schedule.
The Basic Concept
A kitchen work triangle is essentially a theoretical triangle formed by the three focal points of the kitchen: the sink, the stovetop, and the refrigerator. The sides of the triangle create easy-to-follow paths between the major appliances, granting you quick and easy access to everything you need, whenever you need it. This allows for the most effective workflow for cooking, preparing food, and cleaning up.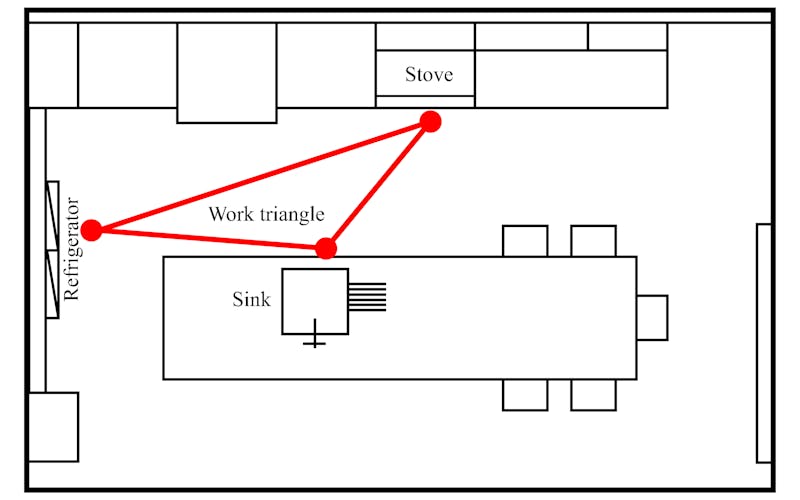 When and Why Was it Created?
The kitchen work triangle was first created in the nineteen forties, a time when the room was generally small and the appliances uncomfortably big. Since kitchens were used only by the chef of the house, and only for cooking purposes, the work triangle was the most effective layout since it helped them complete their work with ease.
The Dimensions
Ideally, the sums of all three sides of the triangle should not equal more than 26 feet. To accomplish this, the individual sides of the triangle should be between 4 and 9 feet long. This leaves you enough space to move around your kitchen without bumping your hips but keeps everything close enough to make cooking, baking, and food prep a breeze.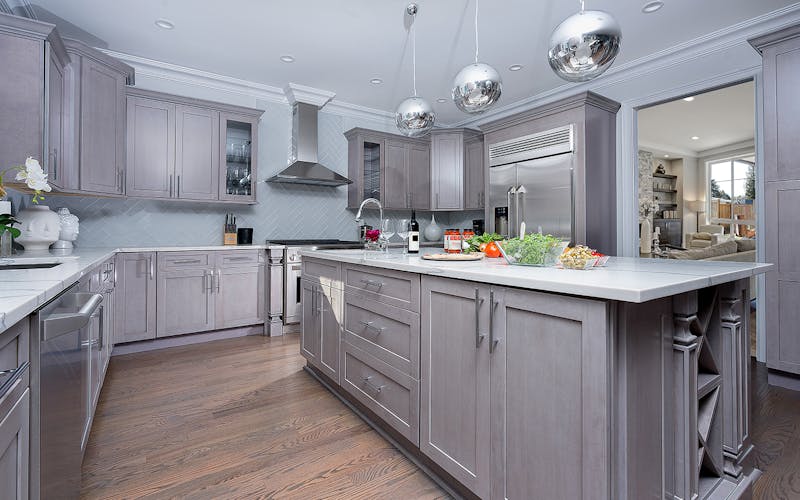 Proper Placement
Two main ground rules exist to guide you in finding the right placement for your kitchen work triangle. The first is that your triangle should never cross over any main traffic lanes, for example, the route from the door to the kitchen table. The second is that the routes created between the appliances shouldn't cut more than 12 feet into space occupied by an island or peninsula. The paths should be unobstructed, leaving you free to move along them easily.
Benefits of a Kitchen Work Triangle
The kitchen work triangle utilizes your major appliances as a guide to the most accessible and useful kitchen possible. Creating open lanes between them allows you to move swiftly and effortlessly around your kitchen. Additionally, the work triangle provides a pleasing visual aesthetic to your design.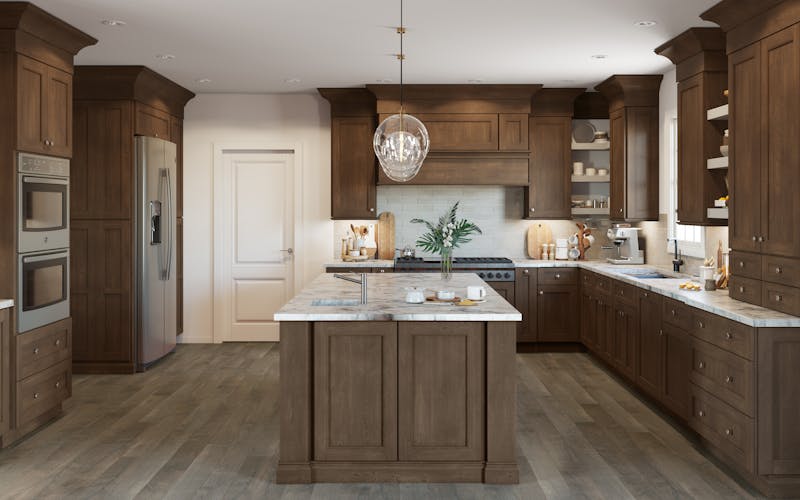 Downsides of a Kitchen Work Triangle
Since the work triangle was created to service a single cook working alone, it can become an inconvenience rather than a helpful trick for families with multiple cooks/kitchen operators who work together to prepare meals, cook, and clean up.
Can I Use a Work Triangle in Any Kitchen?
The short answer is, yes! A work triangle can be incorporated into any layout. While it may be more difficult to map out in some kitchens than in others, a quality designer will very likely be able to create a work triangle in any space, so everyone can reap the benefits, no matter the size or style of their kitchen.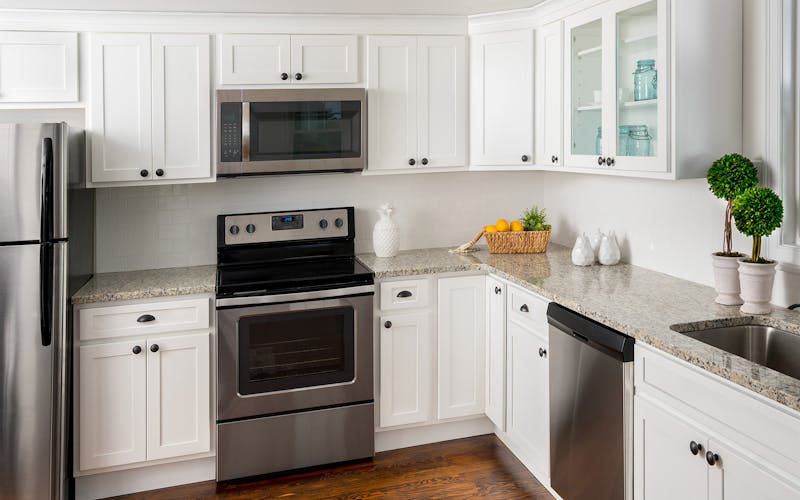 The More You Know
Of course, it's not mandatory to include a work triangle in your kitchen. Some people prefer it, but some would rather find different ways to increase function. For example, lots of homeowners will incorporate work zones instead of a work triangle. Your kitchen needs to work for you, so make sure to pick a foundation that complements your space and your needs.
Now that you know what it has to offer, do you think work triangles are a smart layout choice?