What Does Your Dream Kitchen Look Like?
Designing your new kitchen can be overwhelming, especially when faced with seemingly endless options. Seeing your visions brought to life in realistic detail allows you to make informed decisions you can feel confident about. Fabuwoods newly enhanced visualizer tool allows you to do just that, with features dedicated to inspiring your creative side and making the design process as stress-free as possible. 

Presenting our Fabuwood Visualizer tool
Bringing your ideas to life has never been easier. Our Kitchen Visualizer design tool offers a true-to-life rendering of your future kitchen with a few simple clicks and allows you to explore as many options as you need to help you power through the grueling decision process.
 
Step One: Choose a room type - Kitchen, bathroom, laundry room, etc.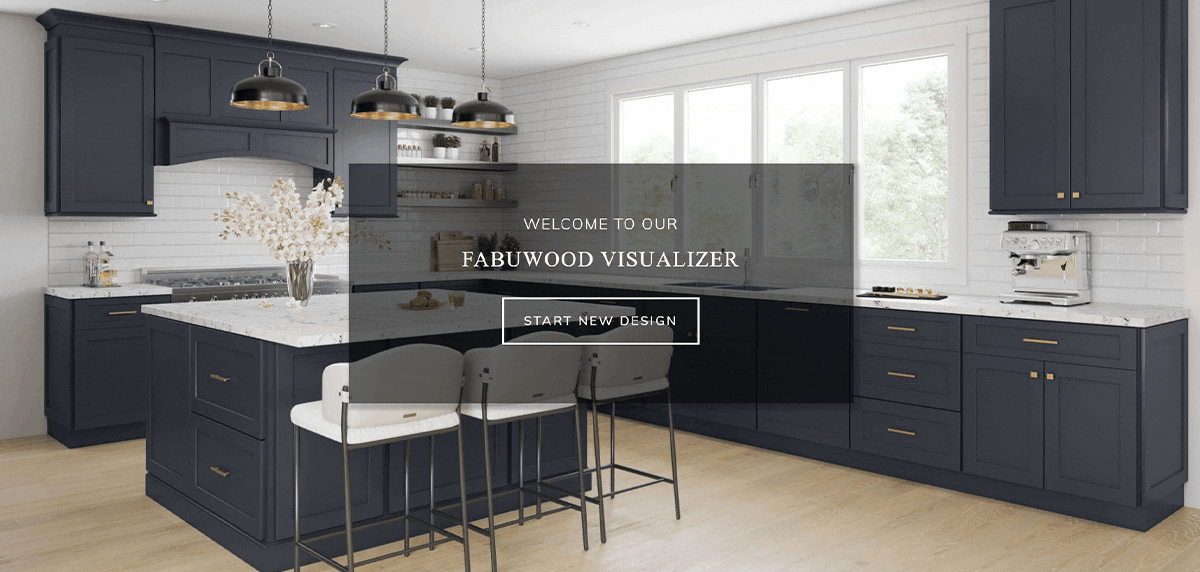 Step Two: Choose a layout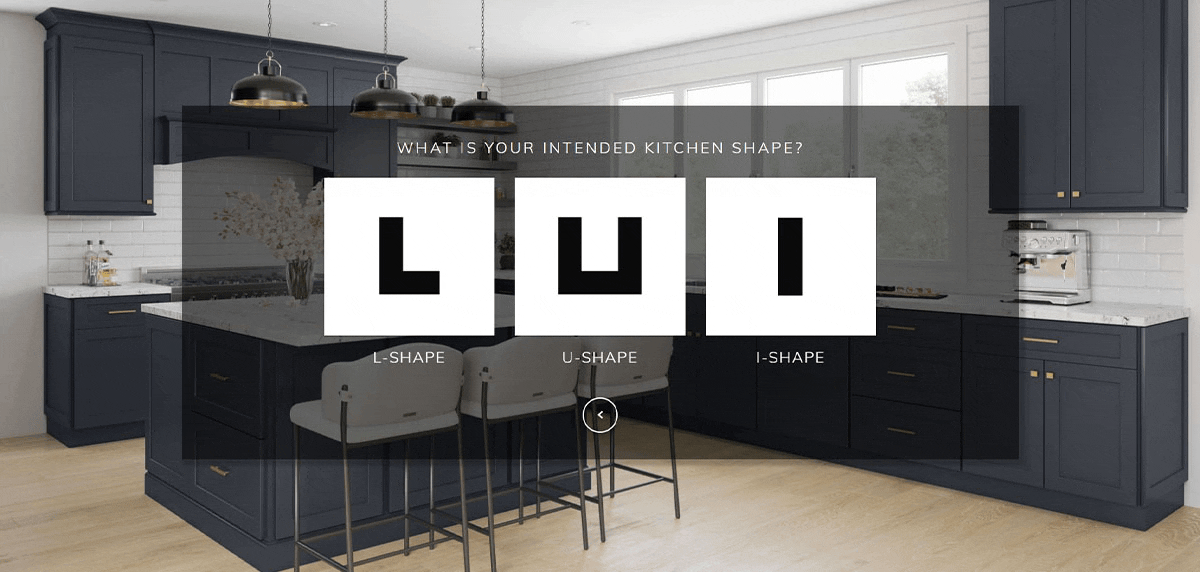 Step Three: Choose the initial design profile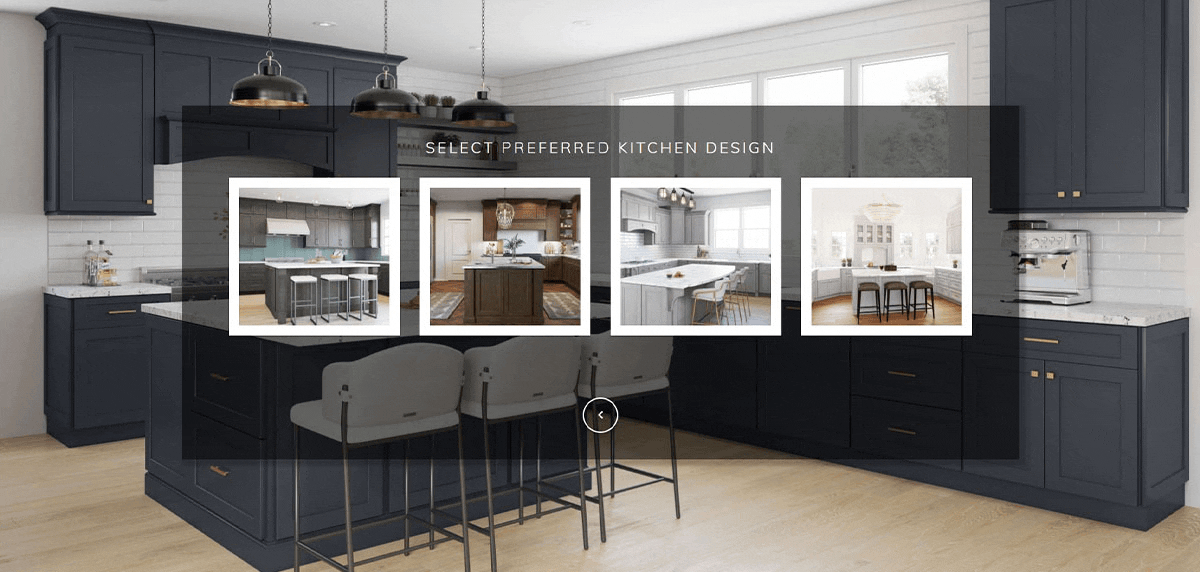 Step Four: Start designing!
Mix and match cabinet styles and colors, countertops, and backsplashes. You can even add, remove, and select designs for crown moldings!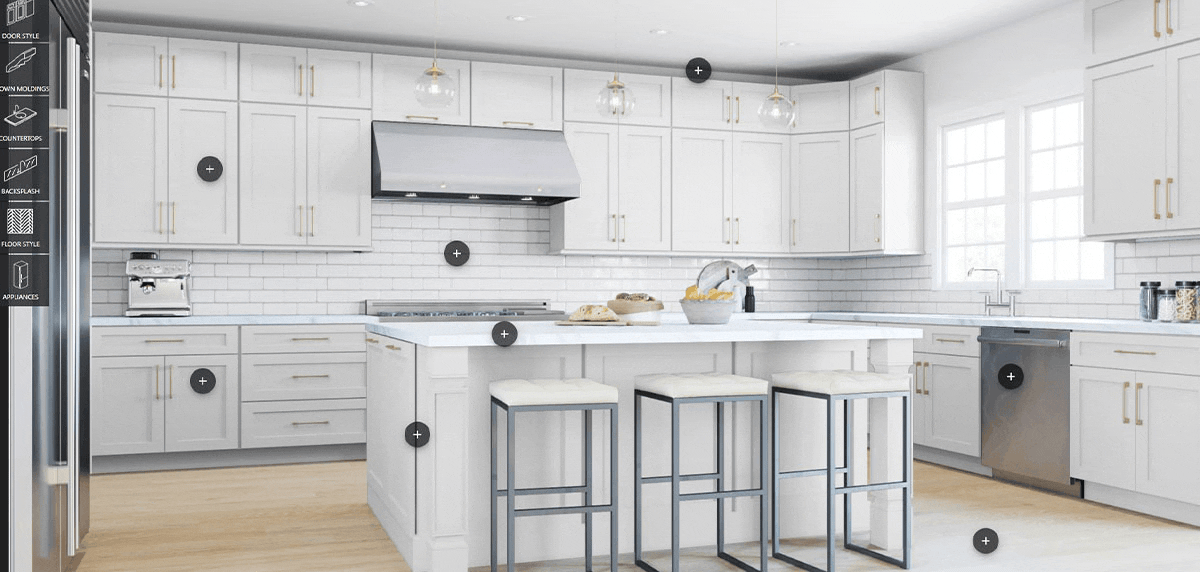 Why This Matters
There's no kitchen without cabinets! As the most noticeable aspect of a kitchen, the cabinet's color, style, and layout, are everything. Chances are that this is a once-in-a-lifetime investment that you want to enjoy for the years to come, so getting it right the first time is key! With our kitchen design visualizer tool, you can easily explore all our popular lines and colors and choose from Allure, Value, or Quest. Whatever style you're looking for, we have you covered.
Think ahead! The Key Roles of the Other Elements
When thinking about countertops, backsplash, appliances, etc., it's essential to think about color. Knowing your color scheme ahead of time gives you an edge when it comes to purchasing those items since it reduces the number of options you have to scroll through. 
Our Fabuwood Visualizer allows you to explore and get creative with your colors. Don't be afraid to try something different, it may surprise you! Here are some examples of the many possibilities our visualizer allows you to explore: 
Island Cabinet Colors: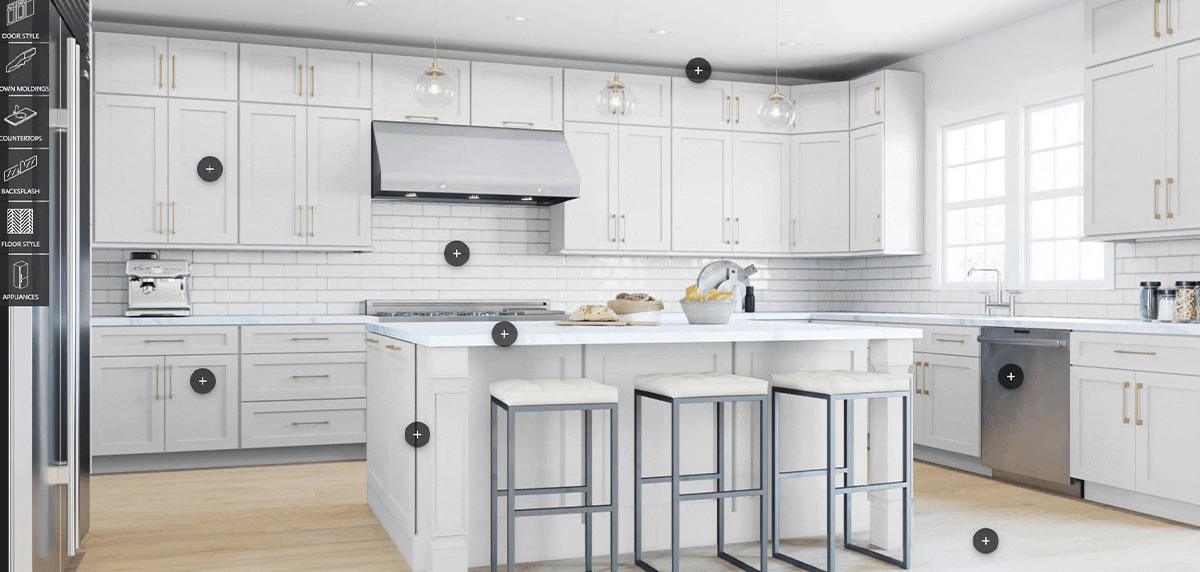 Upper and Lower Cabinet Colors: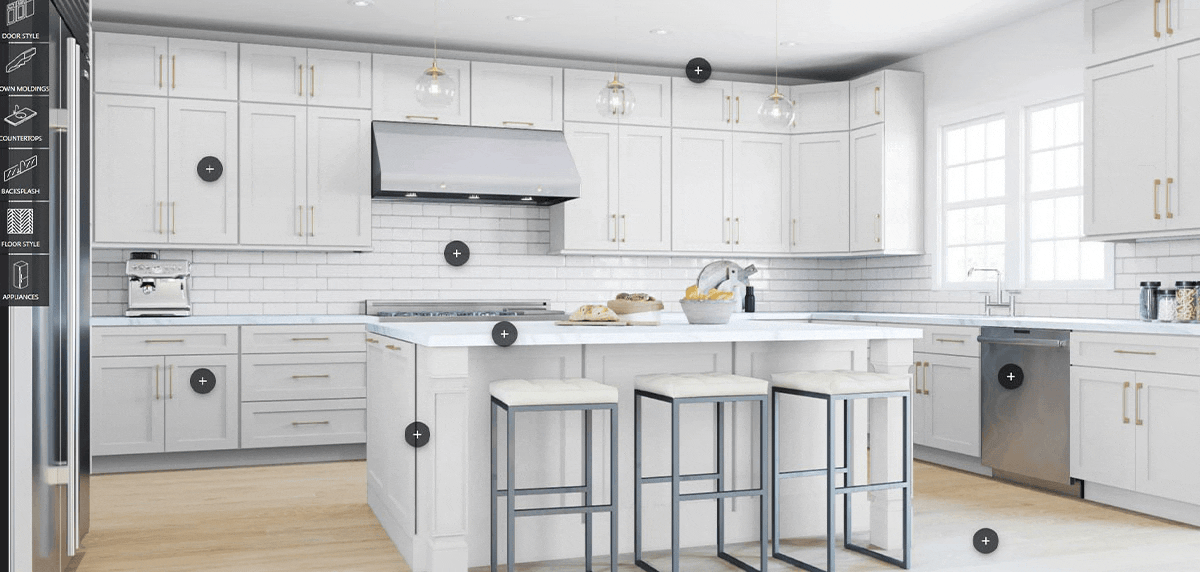 Countertop Colors: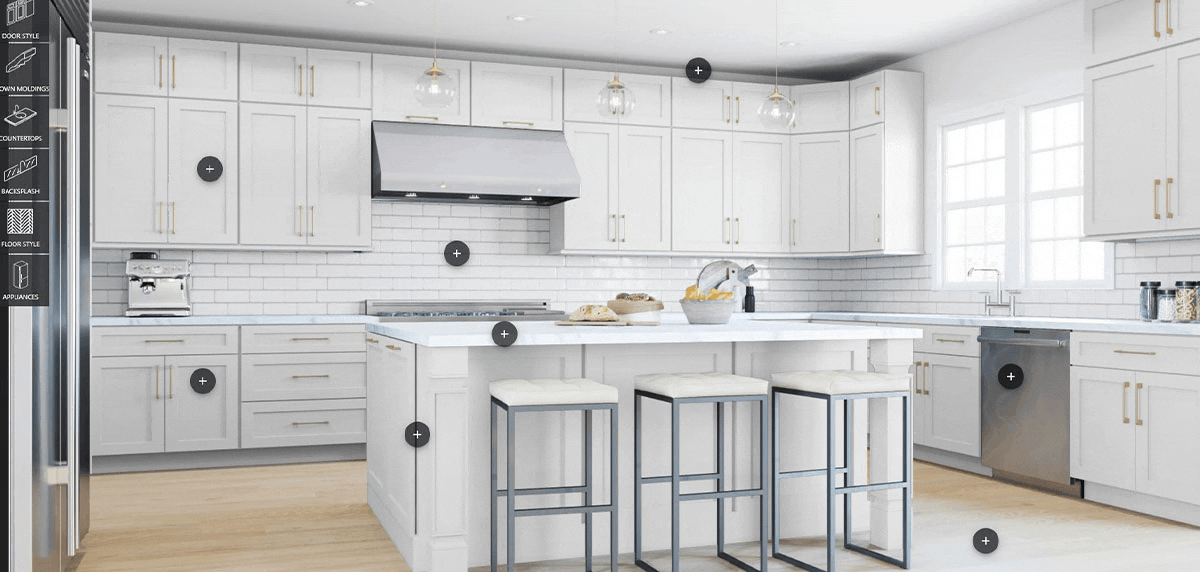 Backsplash Styles and Colors: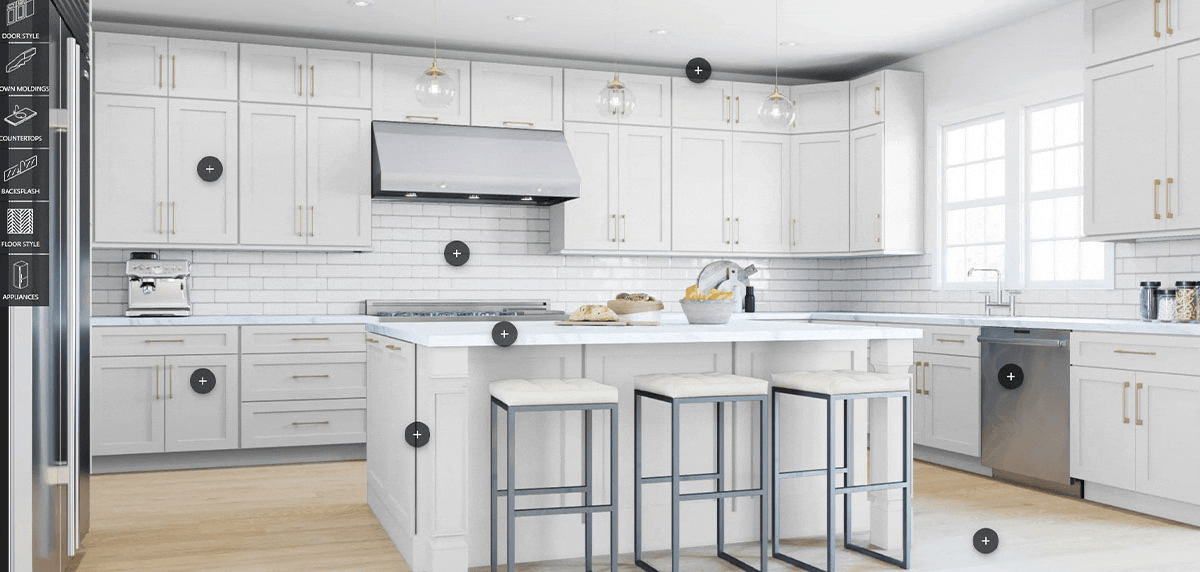 Flooring Styles and Colors: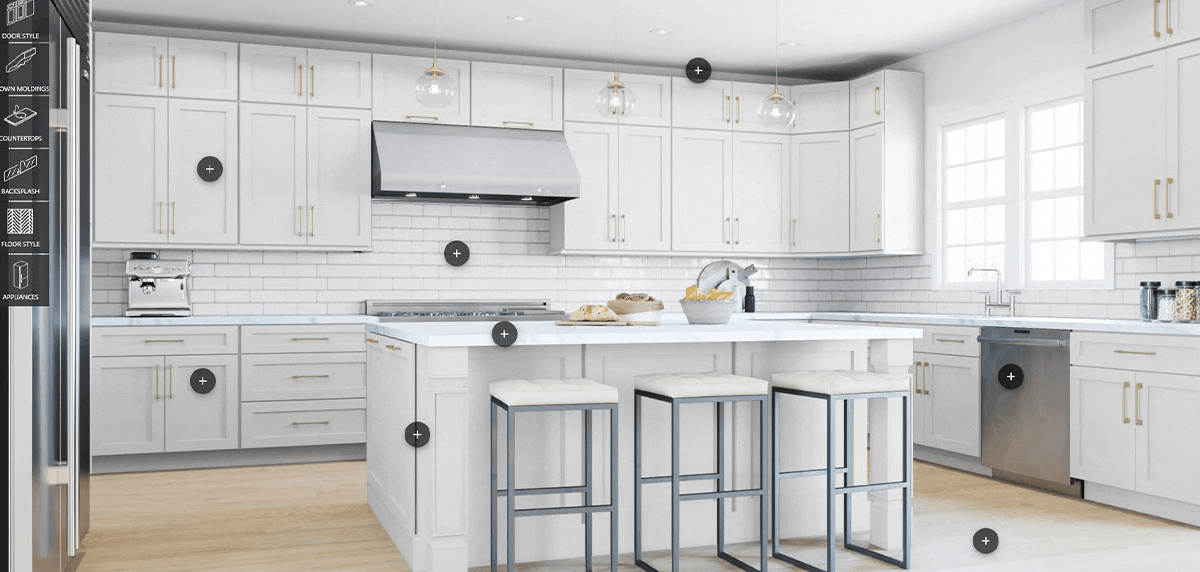 Appliance Finishes: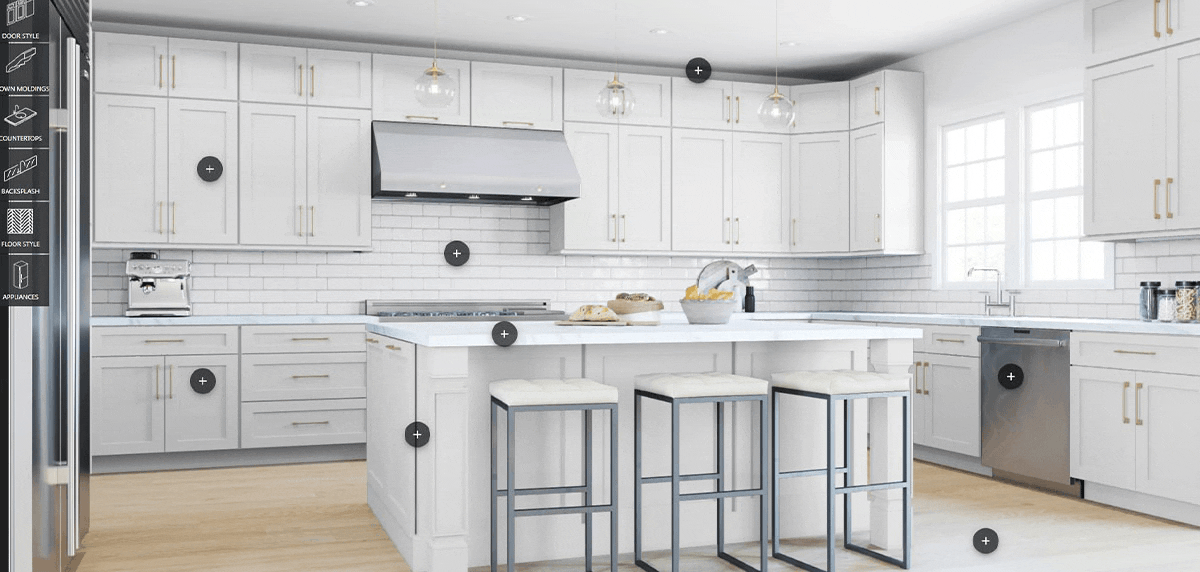 Ready, Set, Go!
You don't need to be a professional designer to envision your space; Our visualizer allows everyone to bring their designs to life. With access to these features, you can create stunning depictions that will look great on your screen and even better in your home. Once you have some ideas in mind, we can help you schedule a consultation with an authorized Fabuwood dealer in your area. We're excited to see what you come up with! 
Visit us on our social media pages (see links on the right-hand side) and share your inspiration with us!