Decorating top of kitchen cabinets
Have you ever wondered what to do with that awkward gap between the top of your cabinets and ceiling? We all know that finding storage in a kitchen can sometimes be a challenging task, as many apartments and homes have small kitchens with limited pantry space. Sometimes you have to look up in order to make the most out of every inch available, including that overlooked space above your kitchen cabinets. Let's face it, lots of kitchen have it and in most homes this empty space does nothing but collect dust. Here are some tips to help you design that inevitable vacant space.
Decorating above kitchen cabinets
Our stylish solutions for that sometimes-difficult space include ideas for using it as storage, as display space, or completely concealing its existence. The key is to keep it from becoming too cluttered.
Decor above kitchen cabinets
CAPITALIZE ON THE EMPTY SPACE: Take advantage of that extra space by using it as storage. Setting attractive woven storage baskets, packing containers, or harvest crates atop cabinets is a great way to fill wasted space in your kitchen. We suggest incorporating metal wire storage baskets as their transparency allows for added decor and also keeps everything neat and organized. If you'd rather keep your storage items under wraps, opting for solid harvest baskets should do the trick. Since this spot is usually only accessible by ladder, it's a good place to keep less frequently used items.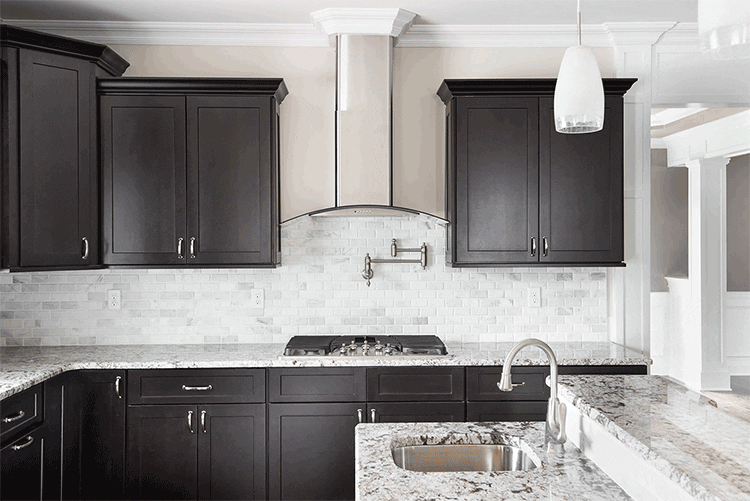 DECORATE THE GAP: This empty space can be decorated with a strip of colorful vibrant paint, metal or faux metal ceiling tiles or anything that fits that space and looks good:  your imagination is the limit. You might also consider decorating above your cabinets with objects that further your design vision. This space is ideally suited to spotlighting statuesque serving pieces that often go unseen and unappreciated when stored behind closed doors. Use this space to put a collection on display without taking up extra counter space. We recommend placing colorful antiques to brighten the dark shadows usually associated with this area.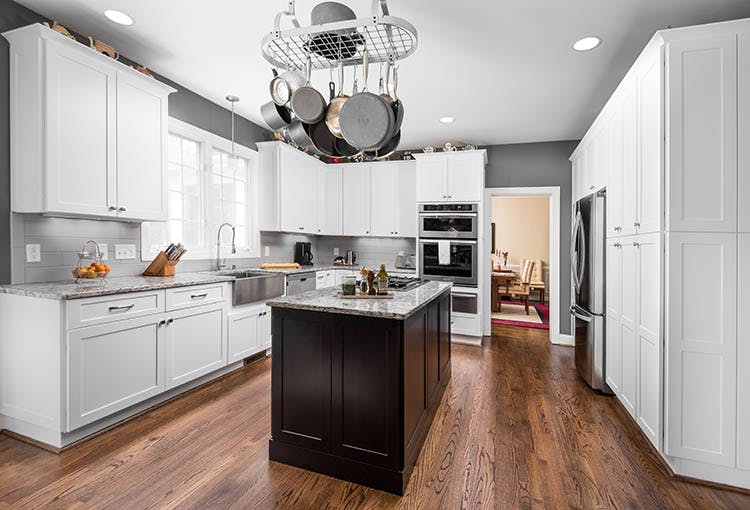 Decorating top of kitchen cabinets
ELIMINATE THE OPENING:If the space isn't big enough to store or display anything, adding moldings is a great option to disguise the space.   Moldings cover a wide expanse,and are a simple yet effective way to camouflage the dead space above your kitchen cabinets. Make sure the moldings are painted the same color as your cabinets,and are completely flush with the cabinet doors to create a unified design.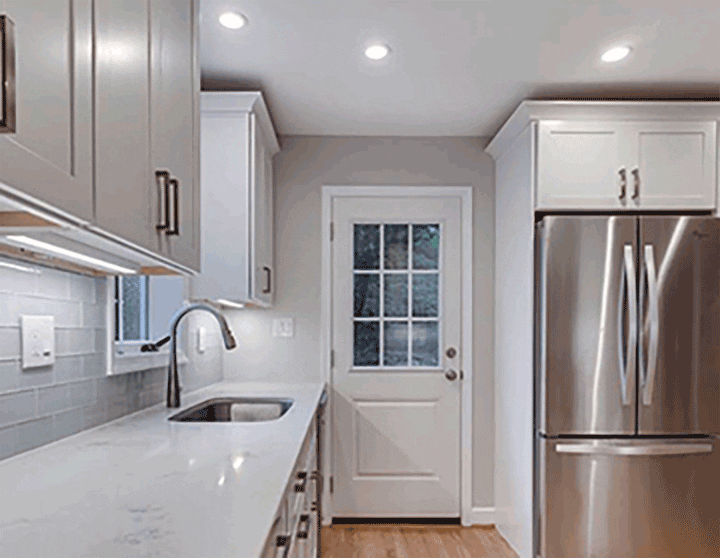 We'd love to hear more great ideas on how you are decorating above kitchen cabinets your kitchen. Leave us a comment below!