March 27 2019
11 best kitchens with white cabinets on Instagram
It's no secret that Shaker cabinets are having a moment, and honestly, we're not mad about it. They're simple, clean and in our opinion - timeless. These qualities make them a safe and appealing choice for those who are renovating or building a kitchen, and because so, they are widely popular.
White kitchens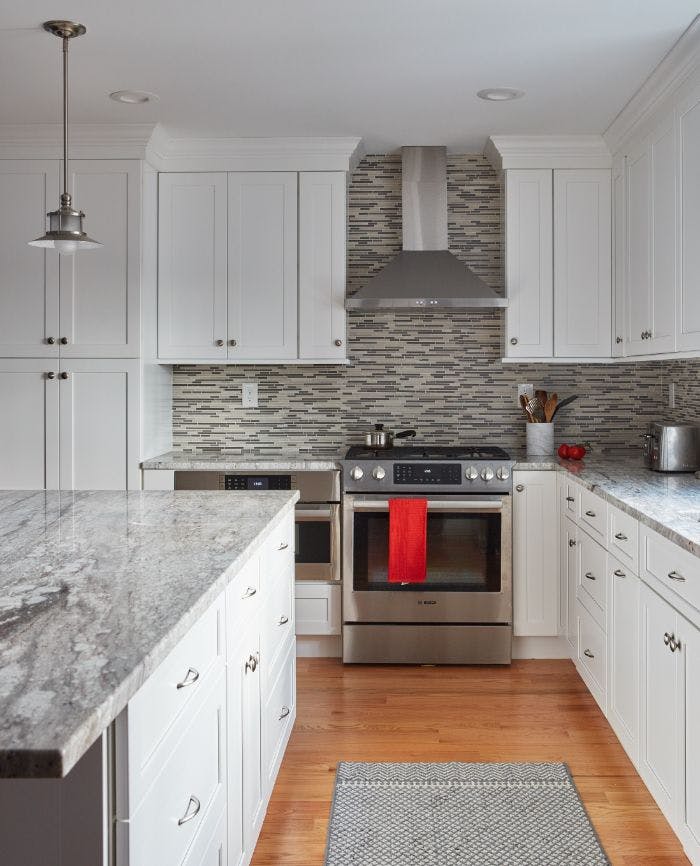 If you're not familiar with Shaker cabinets or how they differ from other cabinet styles, let us brief you. According to HGTV, "Some trademark characteristics of Shaker kitchen cabinets include flat paneled doors with rail frames, sturdy construction with quality wood, and utilitarian designs. In terms of materials, Shaker-style cabinets tend to use high-quality local American woods traditionally found in the northeastern United States. Examples include durable woods such as cherry, maple, hickory and quarters-awn oak."
A Fabuwood kitchen with white cabinets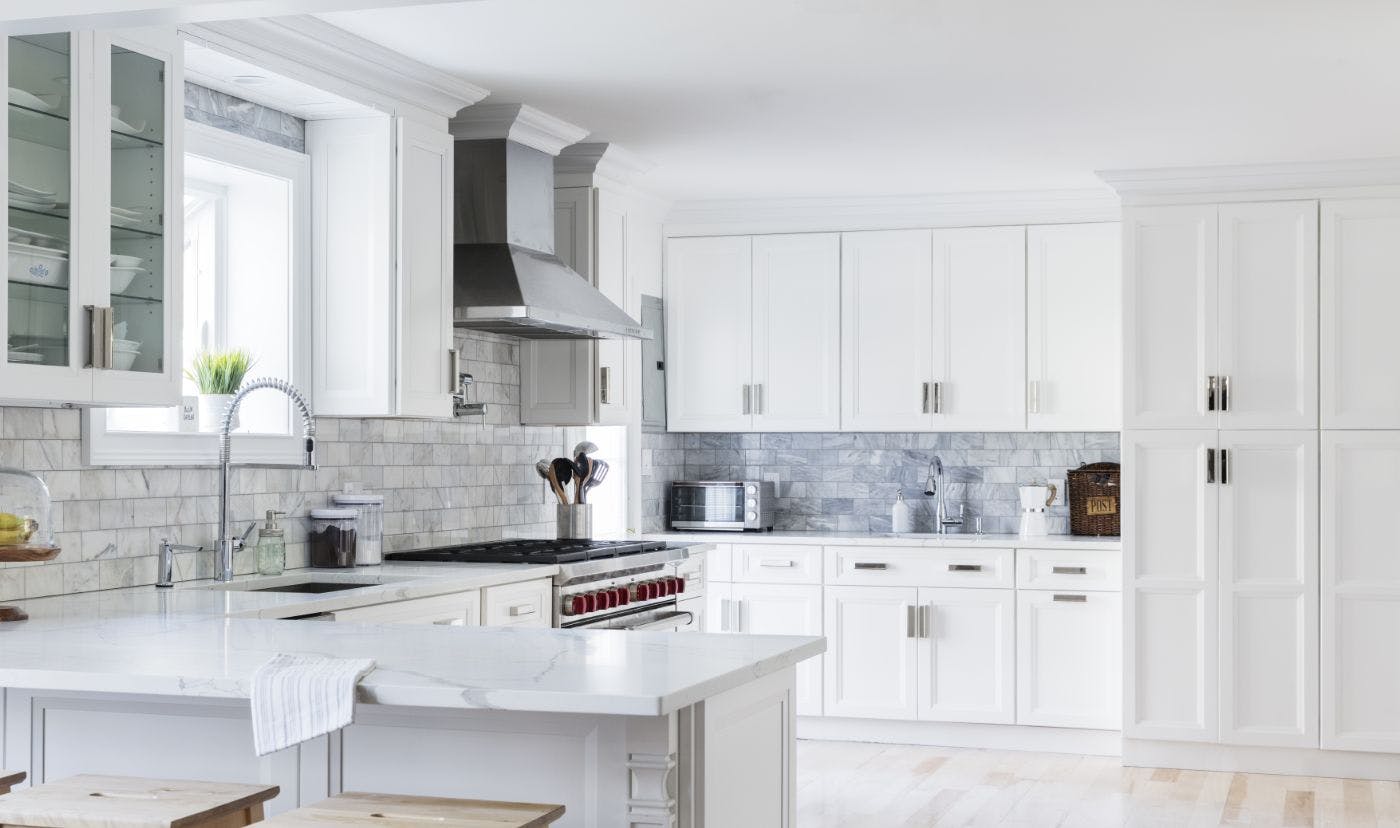 It comes with no surprise that Galaxy Frost, a classic white Shaker cabinet, is Fabuwood's highest-selling product. So, let's cut to the chase and look at the kitchens with these cabinets on Instagram!
Instagram Kitchen Inspiration