February 13 2023
What is Shiplap? Everything You Need to Know
Creating your picture-perfect kitchen means incorporating the ideal cabinet, flooring, and countertops and mixing and matching colors, textures, hardware, and finishes to build your personal oasis. Whether you are going traditional, modern, or anything in between, shiplap is a great option for a pop of appeal in not only your kitchen space but any room in the home.
The perfect hand-crafted addition that immediately creates visual interest, shiplap is the ultimate in rustic charm without breaking the bank. So, what is shiplap and what makes it special enough to create such a buzz?
What is Shiplap Exactly?
Originally used as layered planks of wood in ship construction, shiplap is known for its strength and durability. Using the rabbets, or grooves, the planks would interlock to create a weathertight design perfect for the nautical world. Shiplap is made from various species of wood, such as pine, poplar, cedar, and redwood, and dates back centuries as the go-to material for creating the best in seafaring transportation.
Since then, shiplap has evolved into a seamless material for constructing barns, sheds, and exteriors of homes because of its durability. It has even found its way into home interiors to be used as a smooth backing for wallpaper. Most recently, shiplap has had a resurgence as the ultimate touch of handcrafted appeal thanks to the popular home renovation series, Fixer Upper, hosted by Chip and Joanna Gains. With Joanna's propensity to uncover shiplap from behind interior walls and paint it as a feature piece, the popularity of shiplap took off and has been fashionable and widely used ever since.
Thinking of Using Shiplap? Here's Why You Should
1. Versatility
Shiplap can be installed in conceivably any room of your home. From the kitchen to the living room, bedroom, and even bathroom, shiplap creates a mix of traditional and modern flair for optimal visual interest. The boards can be placed either vertically or horizontally to build patterns and textures and can even be installed on the ceiling, crafting an additional element of interest in the home. Shiplap is commonly installed as an accent wall in any room, which further highlights its beautiful rusticity. Adding texture and dimension to a space, a shiplap wall also provides a unique backdrop for your personal décor as well as adds a focal point to the room.
2. Color Options for Every Taste
Shiplap can be painted, stained, or even left natural to further enhance its intrinsic rustic appeal. Painting your shiplap wall white is a classic choice for the farmhouse feel while dark stain provides a contemporary appeal, and leaving the planks natural lends itself to an everlasting, relaxed lifestyle feel. Whatever suits your taste and needs, shiplap can be painted or stained to match. Keep in mind that shiplap has to be painted a little differently than regular walls. Because of the shiplap's signature gap between each plank, you will need to make sure you apply thinner coats of paint so those gaps don't get filled.
3. Easy to Install
Shiplap paneling is an inexpensive DIY for any homeowner. The installation process involves only a few steps, with immaculate results. By creating an accent wall or covering the entire room in shiplap, you can get the classic look of historical, reclaimed wood fairly simply. Remember, start installing the shiplap on the bottom instead of the top, and consistently work from left to right or vice versa so the planks will line up together nicely for a cohesive look.
4. Economical 
When it comes to building materials and wall paneling, costs can certainly start to pile up easily. If your goal is to create a charming and visually pleasing look without breaking the bank, shiplap can be the best option. Ranging around $1000 per entire room or $1-$7 per square foot, shiplap is an inexpensive investment for even an entire room.
Are There Any Drawbacks to Using Shiplap?
Repairing any damaged planks can be difficult since the shiplap is so closely fitted together. If necessary, you may have to remove entire panels and replace them if there is extreme damage. Because of the signature design of gaps in between the boards, shiplap can also be a dust magnet and hard to clean. Using a microfiber cloth to clean regularly will help keep up its beautiful charm. For tough stains, don't be afraid to use water-based cleaning solutions since shiplap is fundamentally water-resistant.
How Can I Incorporate Shiplap in My Home?
If you're wondering how to get started with a shiplap design, check out these quick tips for some ideas when using shiplap around the home:
1. Try it in the bathroom - if creating a major accent wall in your living room or kitchen is too much of a commitment for you, try it out in your bathroom instead. The small, separated space allows you to try out the trend without it being a part of the larger home design.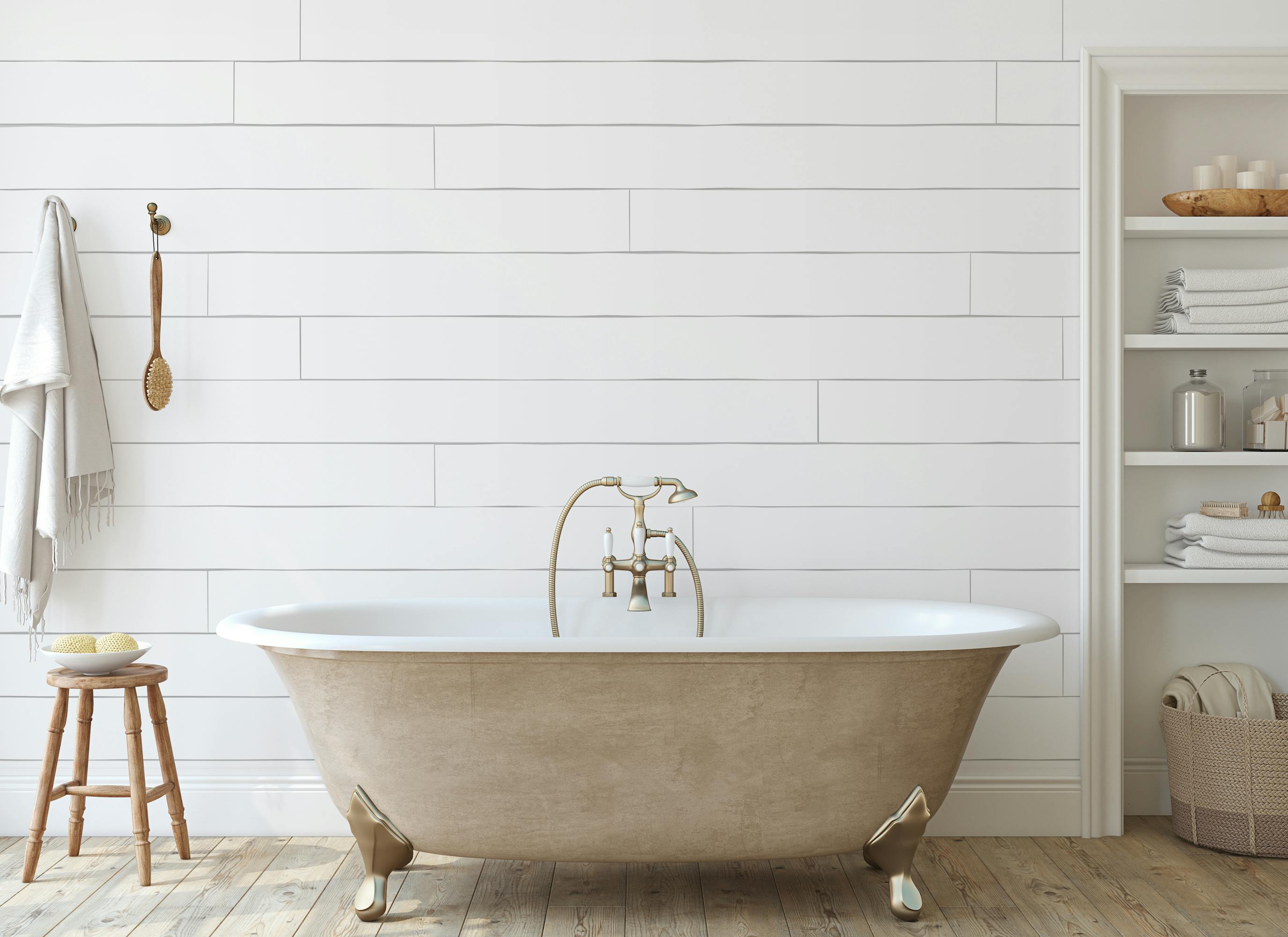 2. Heat up the design trend with your fireplace - a fireplace is always a statement piece, and when covered in shiplap, it can be a great conversation starter for whoever steps into your home. It will add texture and a timeless appeal, lending a cozy feel to the space.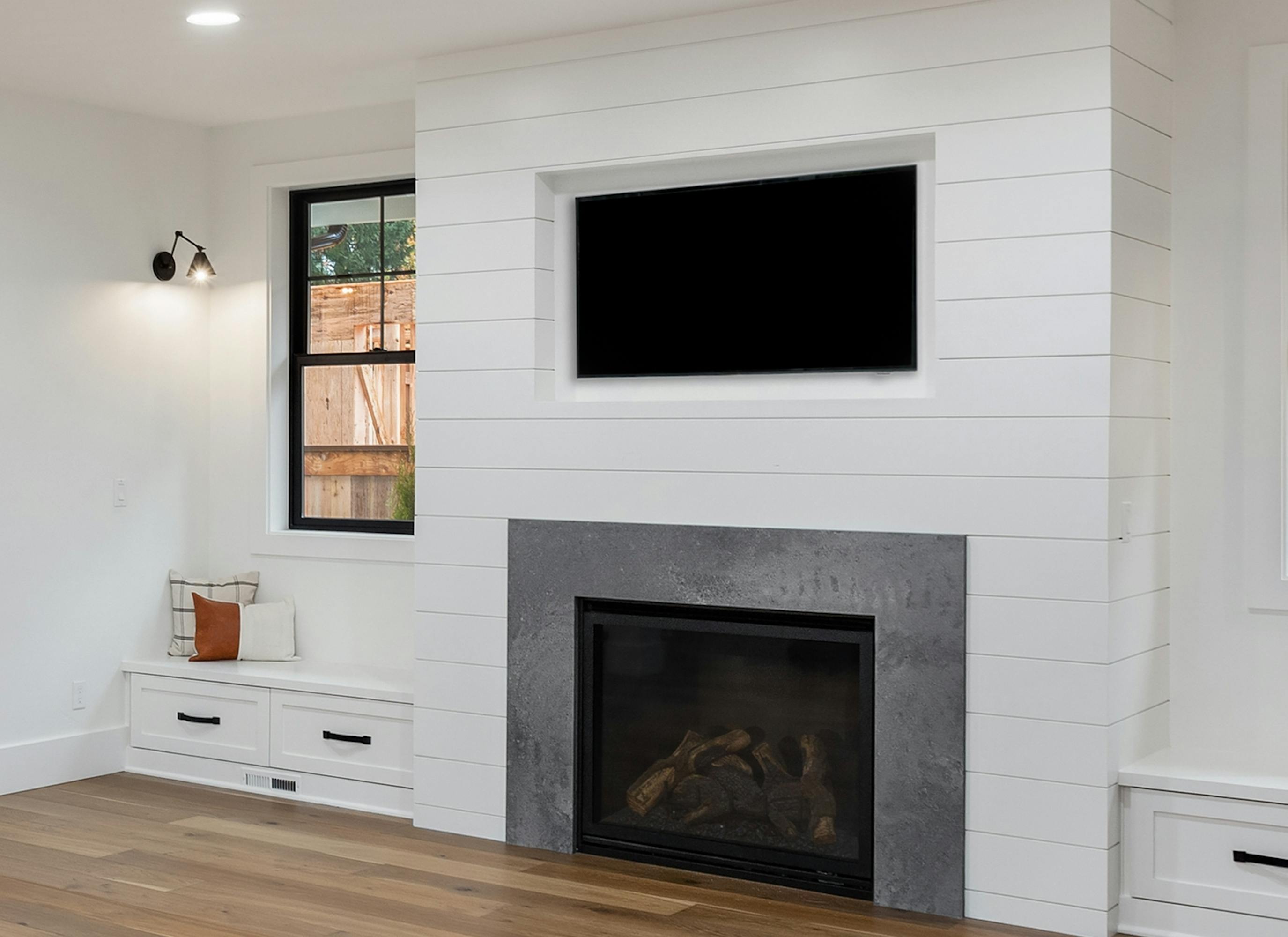 3. Look on up - try shiplap on the ceiling! This unconventional choice makes your ceiling the statement piece of the room, building ultimate character and eye-catching design.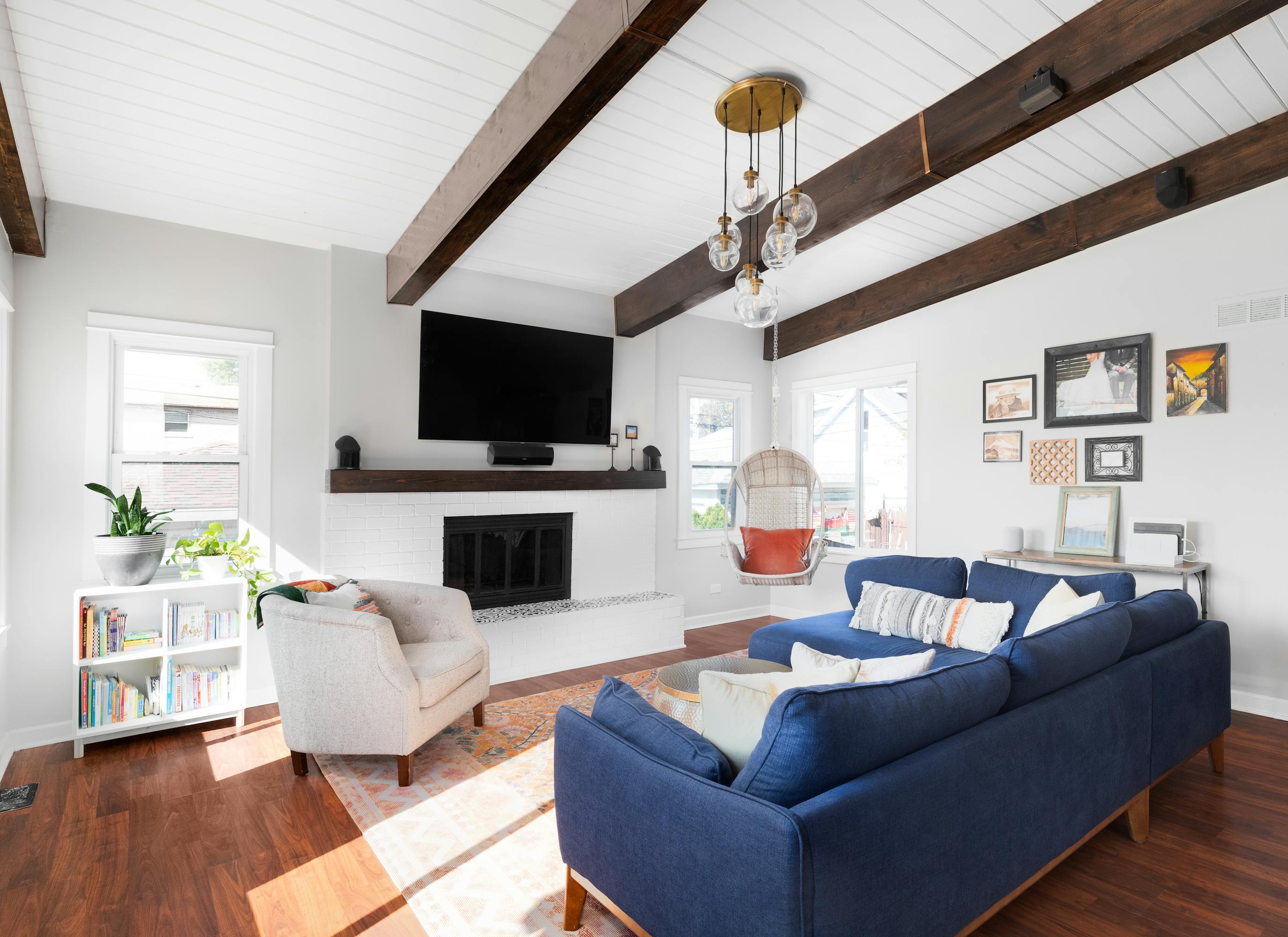 4. The go-to in shiplap design is the accent wall - using shiplap as an accent wall piece is one of the best ways to incorporate this design trend. Shiplap can be painted a complimentary color to the room, which will draw the eye instantly. Adding pops of color throughout the room in a matching shade will tie in the entire accent wall to your overall color story.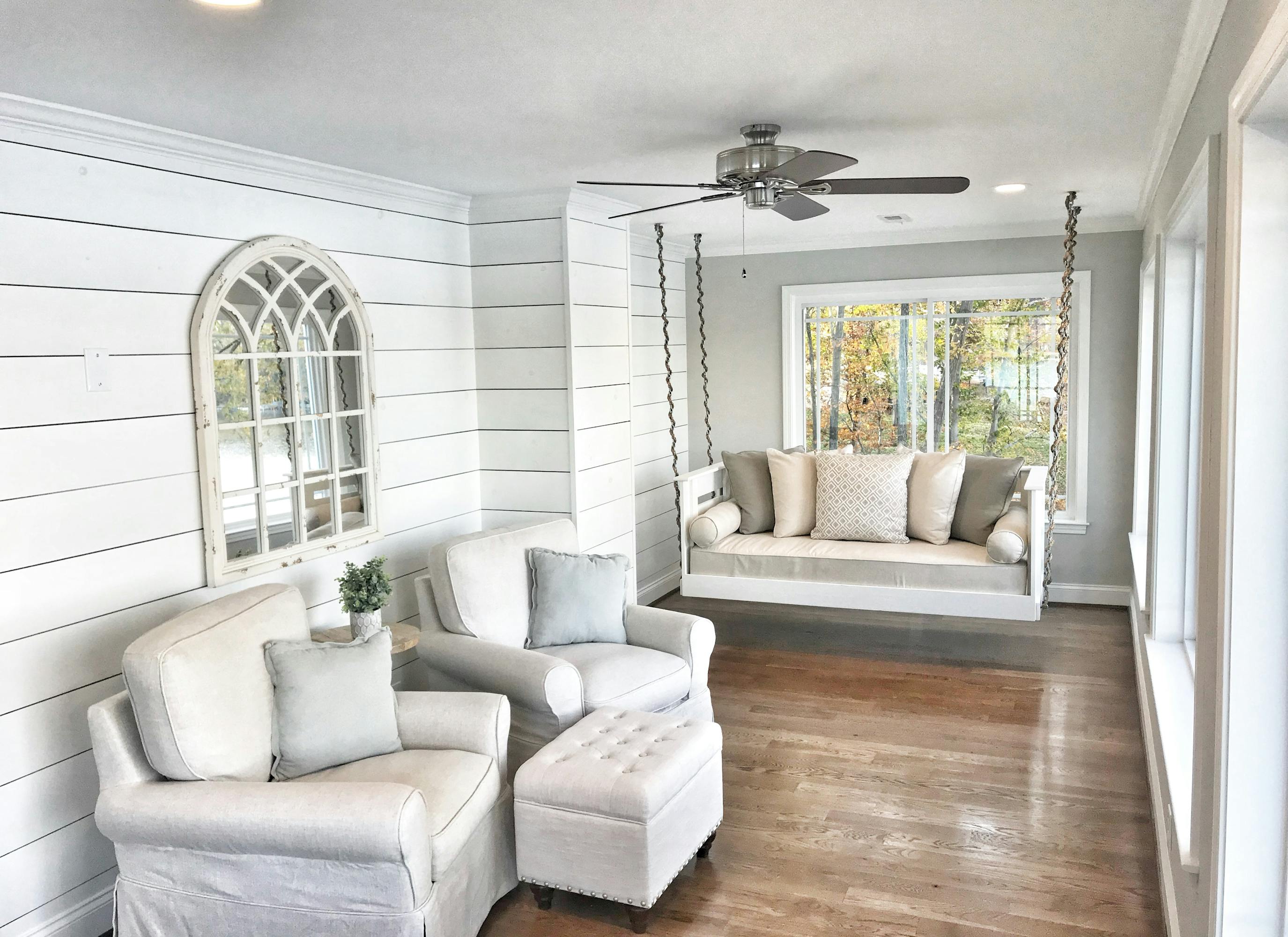 5. Try it as a backsplash in your kitchen - you don't have to only think of tile choices when it comes to your kitchen backsplash. Incorporating shiplap will lend the ultimate in rustic charm, especially to a farmhouse-style kitchen. Try thinking out of the box when it comes to paint choices to further enhance the simple beauty of shiplap.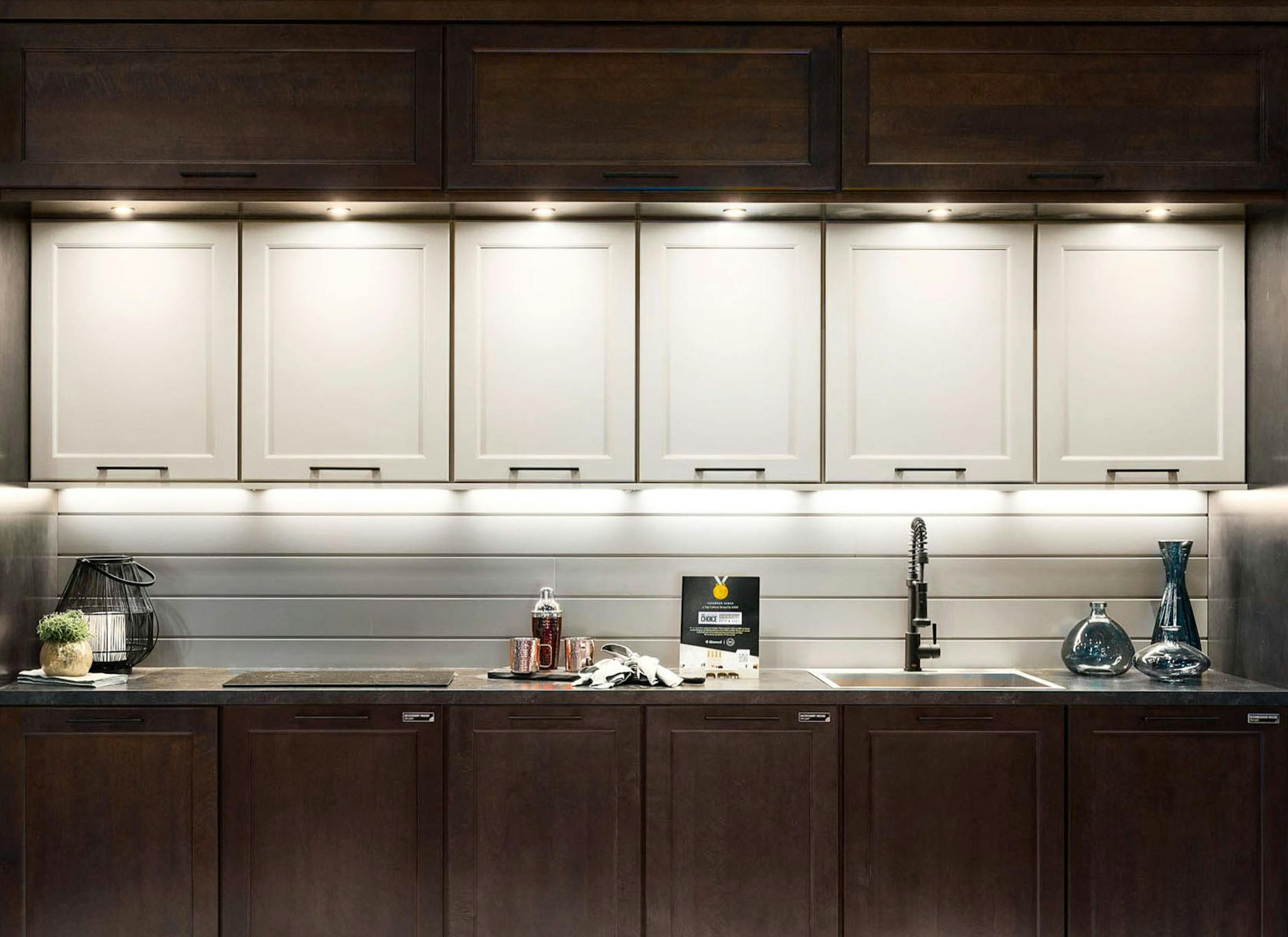 Whether you choose to install your shiplap horizontally, or vertically, paint or stain, create an accent wall, or shiplap an entire room, shiplap has proven itself to be one of the most versatile and cost-friendly home décor accents with historical appeal. It can immediately bring warmth wherever it is used and can be dressed up or down depending on what appeals to you. With little expense and a lot of charm, shiplap's versatility is a great option for whoever wants a burst of timeless design in their home.