Modern kitchens ideas vs. traditional
If you're planning on giving your kitchen a makeover, you have no shortage of options when it comes to the style. From old world to sleek and modern, there is a kitchen design for every taste. Knowing what style and trends you like will help narrow your design options and in turn direct your focus. In this blog we outline the three main kitchen styles to help you determine which one is best for your home.
Learn the differences
From the wall paint to the cabinetry wood and layouts, your kitchen style informs most of the choices that you make when it comes to your materials. As a homeowner seeking a design style that suits your taste, here's how we classify and differentiate traditional, modern and transitional designs.
Traditional kitchens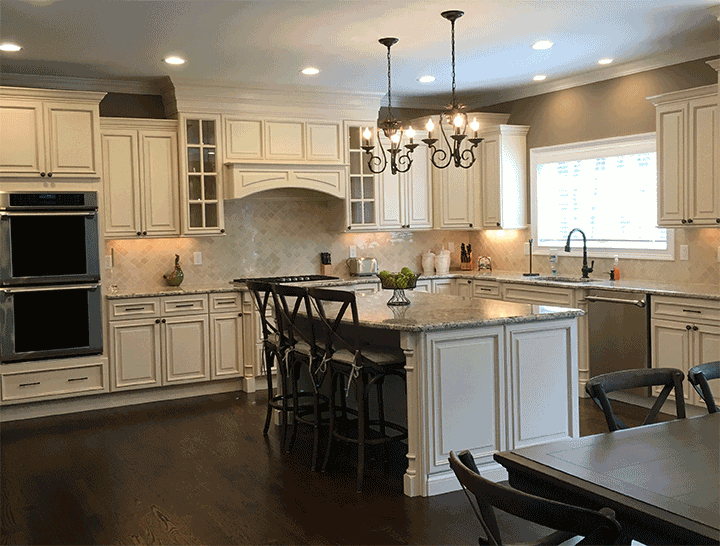 Traditional: Traditional kitchens are warm and classic in their look, as they possess elements of both English and French decor. Like vintage and country designs, traditional style is recognized for its elegant, homey and classic feel. Unlike simple clean lines embraced by minimalist modern style, traditional kitchens incorporate more detail and ornamentation creating a charming, timeless elegance. Natural elements play a big role in designing traditional kitchens. Prominent features of a traditional space consist of intricate ornate moldings and trims, raised or recessed panel cabinets, heavily detailed islands with corbels, classic wood stains and glazes ( in tones of creams, grays, and pastels), antique fixtures, natural flooring, and decorative lighting (glass chandeliers).
Modern kitchens ideas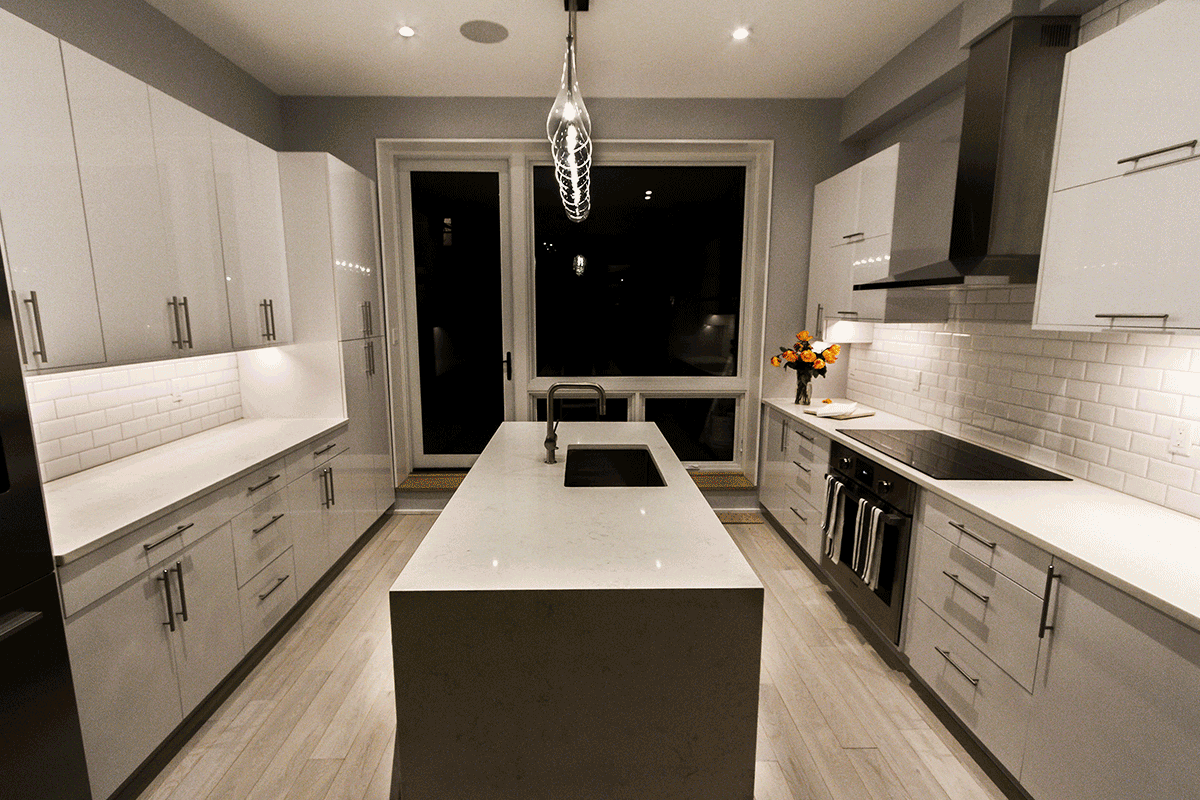 Modern: The modern style emphasizes clean lines and efficiency. It is a popular choice for condominiums and small kitchens although it can be transferred into larger spaces as well. Modern kitchens are streamlined and sophisticated, making a statement with a modest yet eye-catching look. Sleek and minimalist, contemporary kitchens thrive on straight lines, sharp corners and simplistic décor. You won't find any moldings, corbels or added embellishments with this style. White and grey cabinets are popular in modern kitchens, as are black, white, wood, and stainless-steel counter tops.  State-of-the-art stainless-steel appliances and unique lighting create a distinct futuristic and minimalist high-tech effect.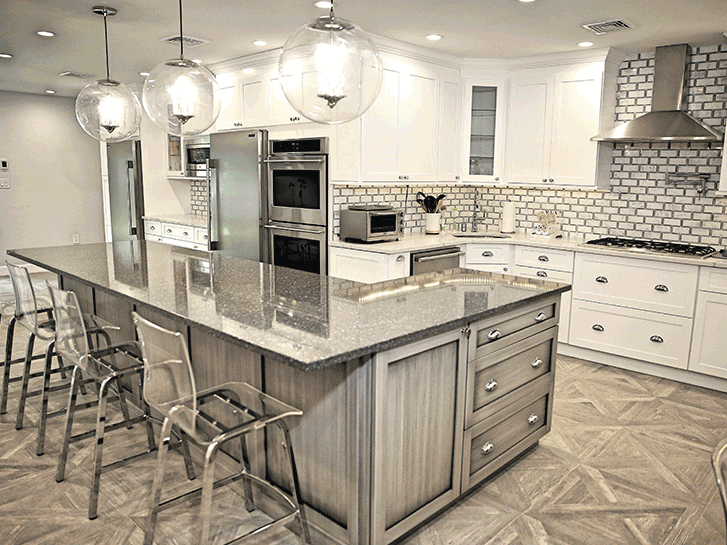 Transitional: A design that is definitely more open to interpretation. Characterized by a seamless blending of classic and modern elements, transitional style couples streamlined cabinetry and neutral color palettes with a unique blend of textures and materials. Transitional spaces have very few ornate details and very few carvings. Unlike traditional kitchens which use a lot of embellishment and modern kitchens which have virtually no embellishment, transitional kitchens use just a hint of embellishment such as woodwork and corbels. With transitional, it's all about finding the right balance. The cabinets tend to feature a frameless build and are installed at the same uniform height throughout the room. You are likely to find a limited color palette creating a sleeker and cleaner industrial finish. Mixing wood, steel, glass, ceramic, stone or marble is central to transitional design.  
What's the right choice for you?
In deciding whether to go with a modern, traditional or transitional look for your kitchen, think about your personal sense of style. What look are you attracted to? You may also want to consider your habits and lifestyle. Realistically, can you keep a modern kitchen as clean as it needs to be to maintain its appearance? Will a traditional style be a constant reminder of your grandparent's home? Considering the rest of your home is also important. Think about which look will flow best with the rest of your décor. 
So what is your style? We'd love to hear about it in the comment section below.
***please note we will be out of the office from October 4 – October 16, so regular blog scheduling will return October 18th! ***