September 12 2019
How to get your kitchen back to school ready
As the leaves being to change color and the air carries chilly breeze, it becomes more than obvious that summer break is coming to an end, and the back to school season is here yet again. Once you've decked out your kitchen for the fall, you want to ensure that your family is ready and set up for success. There are many ways to prepare your kitchen for the back to school rush, and we've gathered the five best ways to do so below!
1.      Create a homework area
2.      Designate an area to be the snack station for easy access
3.      Design a lunch spot to act as a lunch station
4.      Organize your cabinets to set yourself up for success
5.      Accessorize with the right additions
Homework time
The kitchen is truly the heart of the home, meaning that this back to school season, you'll be using it for much more than just meal prepping. As the kids come trailing in after school, you'll want to give them the flexibility to have a few areas to do their homework and daily assignments.
If your kitchen has an island, it's the perfect spot to sit your mini-me and keep a watchful eye on them to complete their tasks, as you work your way down your own to do list. The kitchen table is the next best place, followed by any counter top area, paired with a high chair. Keep it fun by switching up the homework spot daily!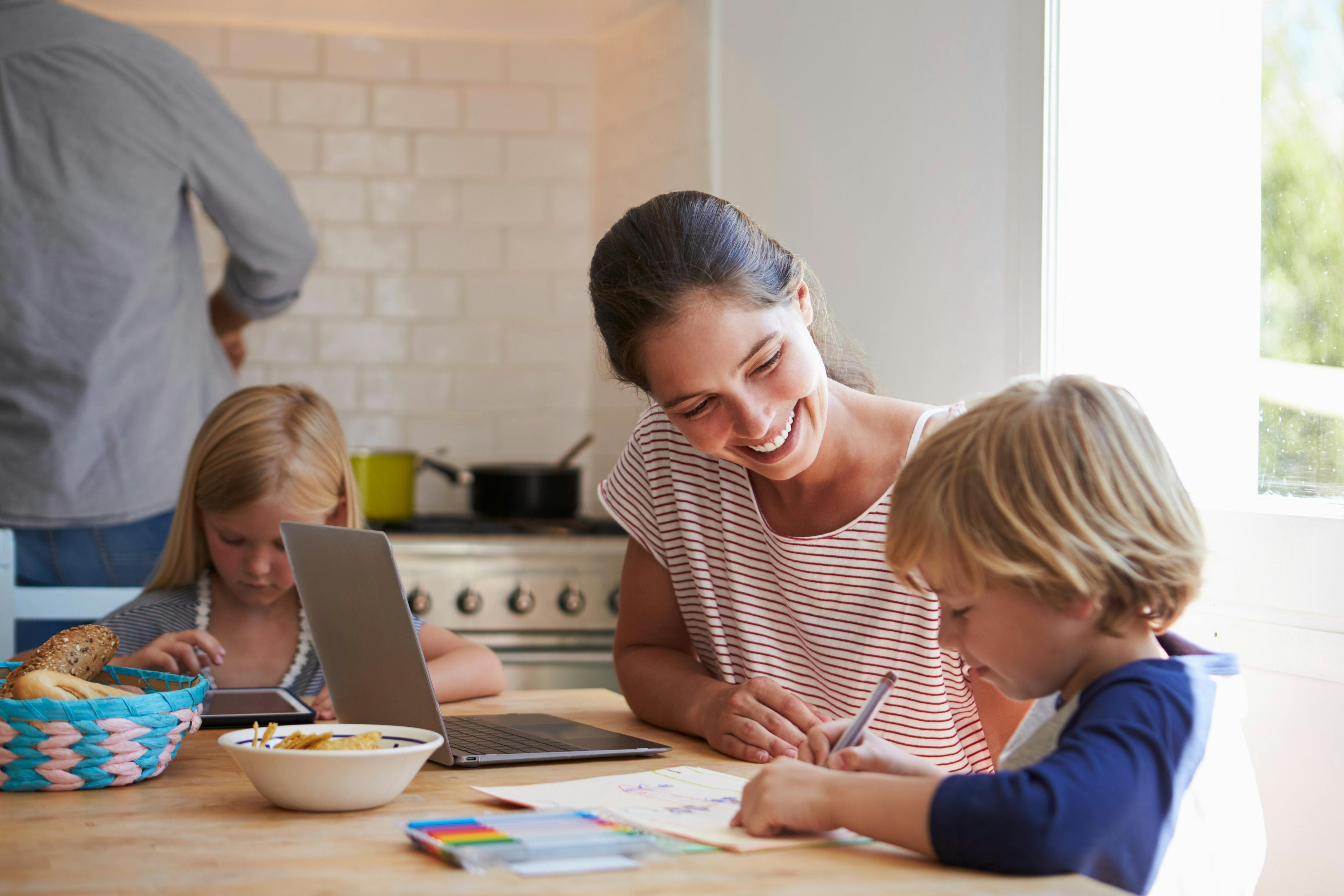 Keep calm, and snack on
To make sure you're setting your kids up for success, you'll want to designate a snack station. This will allow them to easily grab snacks on the go. Make sure that it's in an area that is accessible to all, so that everyone has an easy time grabbing their favorite treat.
A great place to have the snack station is either in or near by the pantry, with the snacks organized into a box or basket. This idea can also be used for refrigerated snacks, depending on your kids' preferences!
Lunch prep
Besides just a snack station, you'll want to incorporate an area where school lunch will be taken from every day. This will once again establish a consistent routine. A great place to do this is the refrigerator, as some lunches will need to be kept cool overnight.
It also eliminates the need to create a "lunch station" anywhere else, saving your countertops and other kitchen spots of any clutter. This is also a great way to involve your kids in the routine of things and have them feel included!
Organization is key
In order to make sure all of the above tips are executed successfully, organization is going to have to play a major role. By keeping your kitchen cabinets and pantry organized, it will allow you to have an effortless flow. This is crucial when it comes to running your kitchen during the hustle and bustle of this season.
Make it fun
Just as there are creative ways to decorate your kitchen for fall, so too are there ways to incorporate a kitchen décor to fit the back to school theme.
By adding in a whiteboard either on your refrigerator, or somewhere near the pantry, you can write out useful information. Making notes of the menu for the day, or what lunch should be expected, or motivational quotes are all great ideas.
Make it extra fun by using colorful white board markers, or even a chalk board. Your kids will appreciate all the fun touches. The best part of all is they won't have to nag you with the same question of what will be served for dinner. A true win-win for everyone!
Conclusion
The back to school season need not make you feel anxious or concerned about how to handle the transition. There are so many great ways to set yourself up for success.
By keeping your organization a priority, including your kids on the fun, and designating certain areas for homework time and snack time, you're sure to have an effortless transition.
Let us know down below where your kids love to do their homework!