September 23 2022
Kitchen Remodeling Costs – A Complete Guide to Help You Get the Full Picture
Picture this: You're finally ready to transform your kitchen into the one of your dreams. You know exactly how much money you have to spend and figure budgeting shouldn't be a problem. However, calculating how much your remodel will cost proves to be more difficult than you realized, unexpected costs start to pop up throughout the remodeling process, and you soon find yourself overwhelmed.
This is often the experience for homeowners who take on a kitchen remodeling project. They set a spending limit at the outset, but as they get further in, they realize they completely underestimated the expense. Oftentimes, even homeowners who try to set a budget will miscalculate and forget certain aspects of the remodel, soon finding themselves buried in unexpected costs and completely overwhelmed by the expenses.
The good news is that there are ways to avoid the stress and confusion and be so thoroughly prepared that even unpleasant surprises won't throw you off your feet. Remodeling your kitchen is often a once-in-a-lifetime opportunity, so it's important to utilize every tool available to make the experience as fruitful and enjoyable as possible.
This guide is dedicated to doing just that. By covering everything from overall costs and budgeting tips to common hidden costs, we hope to make the experience of bringing your dream kitchen to life as quick, easy, and enjoyable as possible.
How much does it cost to remodel a kitchen?
The first question homeowners ask before starting a remodeling project is 'how much is this going to cost?' Unfortunately, the answer is more complex than a flat number. However, a basic overall cost estimate is always good ground on which to build the foundation of your budget.
The overall cost can first be divided by the size of the kitchen being remodeled.
- Small kitchen: 70 square feet or less.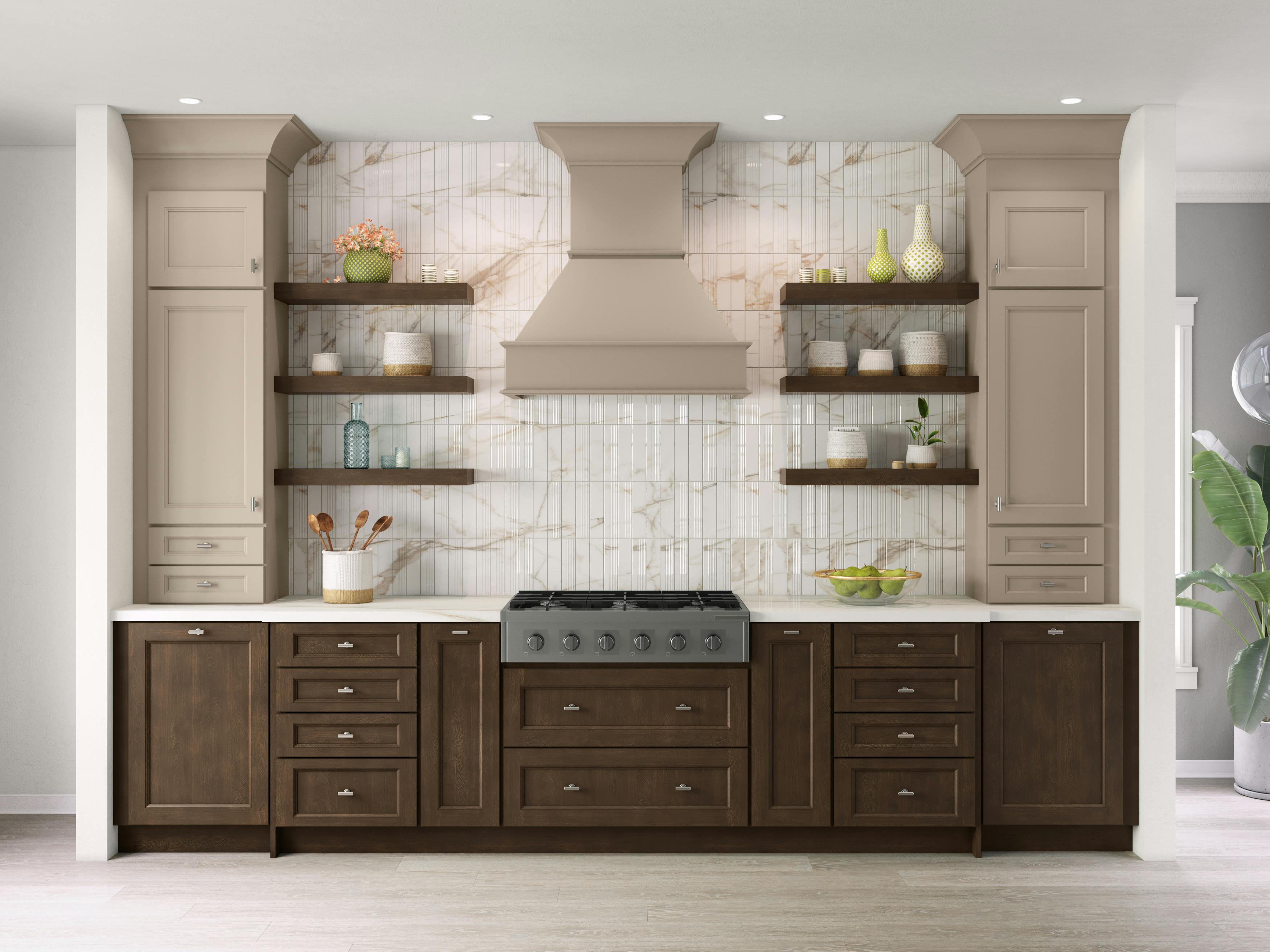 - Medium kitchen: 70 to 175 square feet.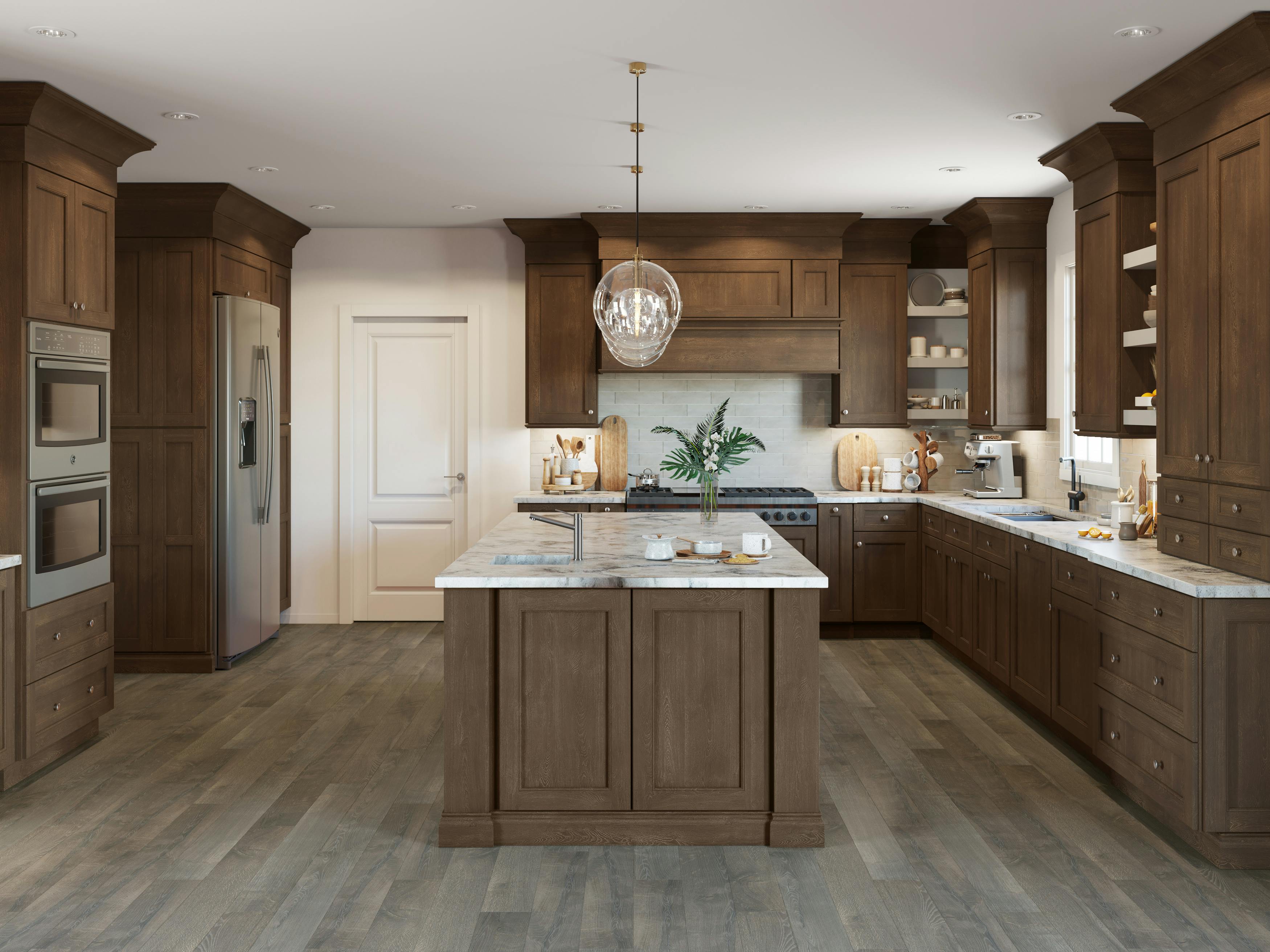 - Large kitchen: 175 square feet or more.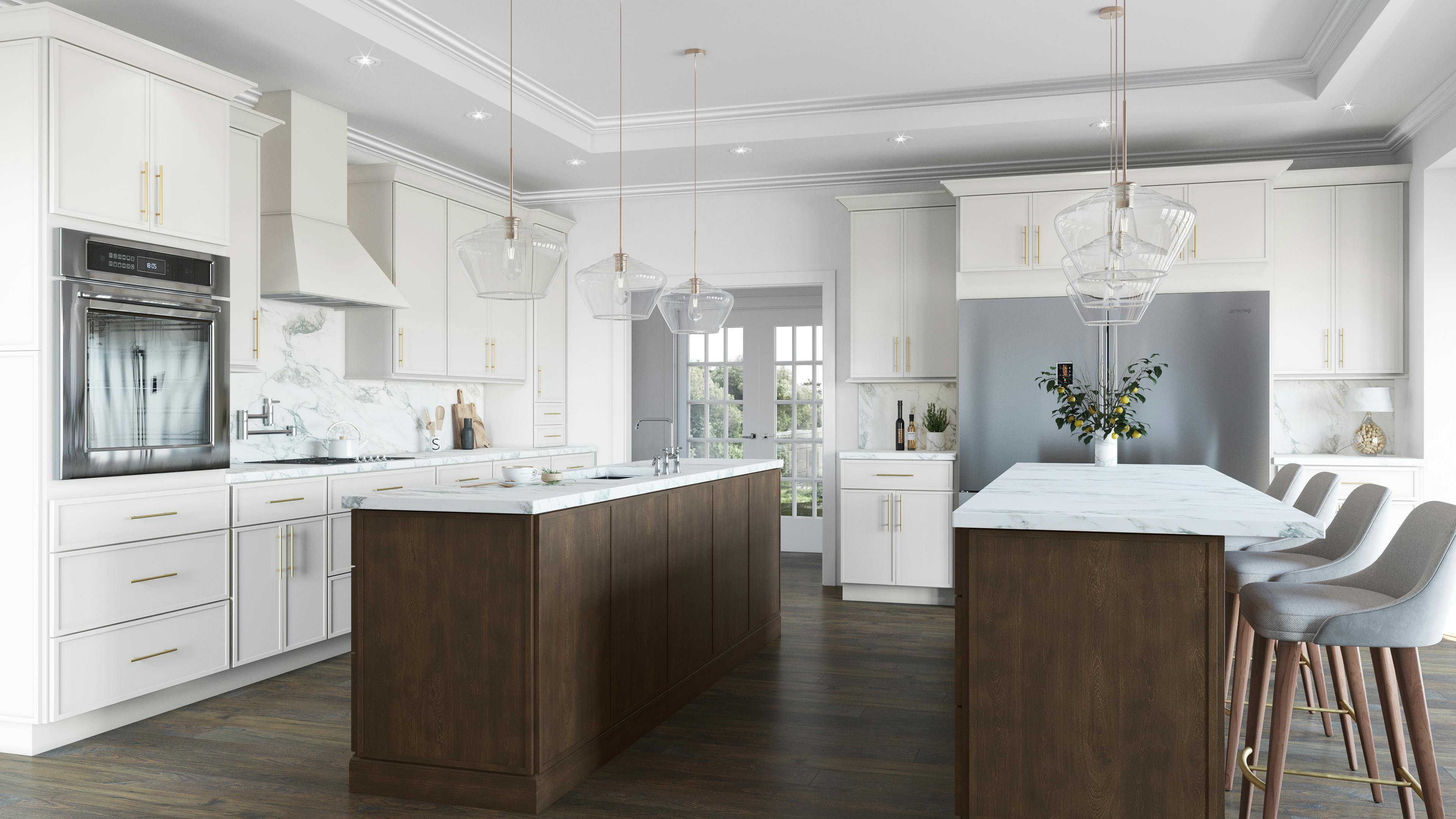 These three categories can then be subdivided by the type of remodeling taking place.
1. Freshen up:
This remodel includes refurbishing or replacing cabinets, installing new countertops, replacing the hardware, faucets, and backsplash, and applying a fresh coat of paint on the walls.
Duration: 2 – 4 weeks.
2. Redesign:
This remodel includes changing up the floors, replacing the sheetrock in the walls or reinsulating, buying all new cabinets and appliances, and removing soffits.
Duration: 4 – 6 weeks.
3. Total make-over:
This remodel includes reconfiguring the kitchen space, removing/adding walls, changing the electric, plumbing, or gas lines, gutting the kitchen, and/or building a new kitchen from scratch.
Duration: 6 – 8 weeks.
The cost estimates below are structured accordingly and were quoted by industry professionals with many years of experience. These numbers are not set in stone, but they are a good starting point when approaching the topic of kitchen remodeling costs.
Freshen up: $10,000 to $15,000
Redesign: $25,000 to $30,000
Total make-over: $35,000 to $45,000
Freshen up: $15,000 to $20,000
Redesign: $30,000 to $40,000
Total make-over: $45,000 to $60,000
Freshen up: $20,000 to $30,000
Redesign: $50,000 to $70,000
Total make-over: $60,000 to $100,000+
How to create a budget for a kitchen remodel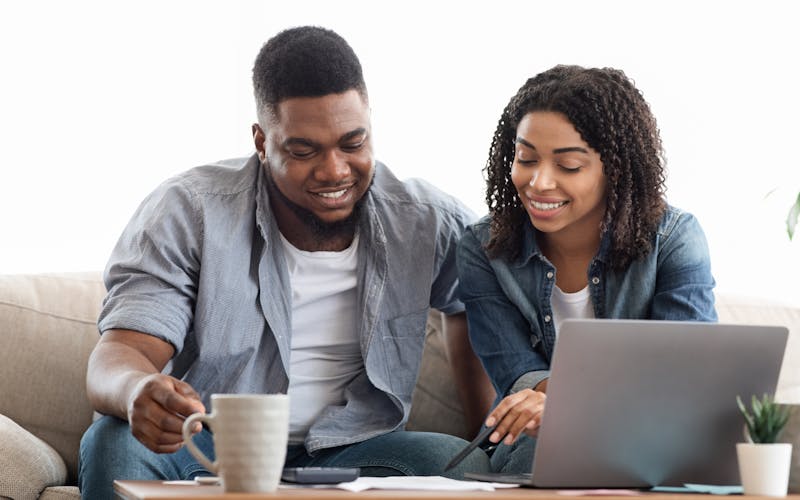 For your budget to be accurate, it needs to incorporate every cost included in a kitchen makeover. The trick to creating a thorough budget is to calculate the most important (and costly) aspects first and then work your way down. The best place to start is always with cabinets since they are the most vital part of a kitchen remodel. You can then work your way down with appliances, then countertops, flooring, backsplash, and hardware. Plumbing, electricity, and gas lines should be prioritized right after appliances during total makeover remodels where walls are moved. 
One critical – and often overlooked – cost when creating a budget is labor. While some homeowners try to DIY certain areas of the installation, it often ends up backfiring and costing more money in the long run. The cost of labor can be anywhere from 20 to 45% of the total cost of your project, depending on the size of the kitchen. The larger the kitchen, the higher that percentage will be.
Another important point to remember is that materials matter. If you plan on investing in higher-end materials, then you need to raise your spending limit to reflect that. This applies to cabinets, countertops, floors, backsplashes, hardware, faucets, etc.
Please note: the location of your home can sometimes have an impact on the prices of materials, labor, and shipping. While the difference is often small, it's still a factor to keep in mind.
Hidden costs you should look out for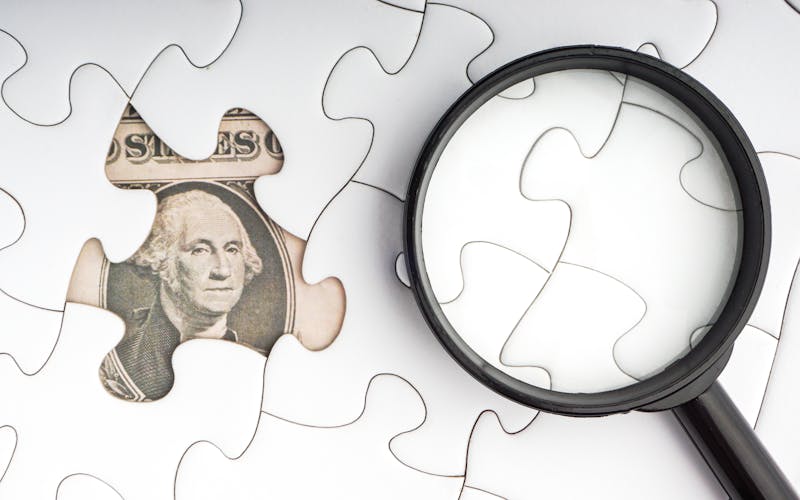 As mentioned earlier, the goal of this article is to help homeowners be completely prepared for every cost associated with a kitchen remodel. That includes being ready to face unexpected costs with a thoughtfully calculated budget. Most of these hidden costs are found during larger renovations where walls and soffits are removed. Plumbing pipes and electric/gas lines found behind walls are the most common source of these costs. This can refer to damaged pipes, out-of-date gas lines, or pipes/wires that need relocating. Also included are rotted wall frames, the price of new wall supports, or any other surprises found within walls, soffits, or anywhere in the kitchen.
Professionals recommend adding an additional twenty percent of your calculated total for hidden costs. This prevents even expensive surprises from knocking your project off course.
Money-saving strategies for remodeling your kitchen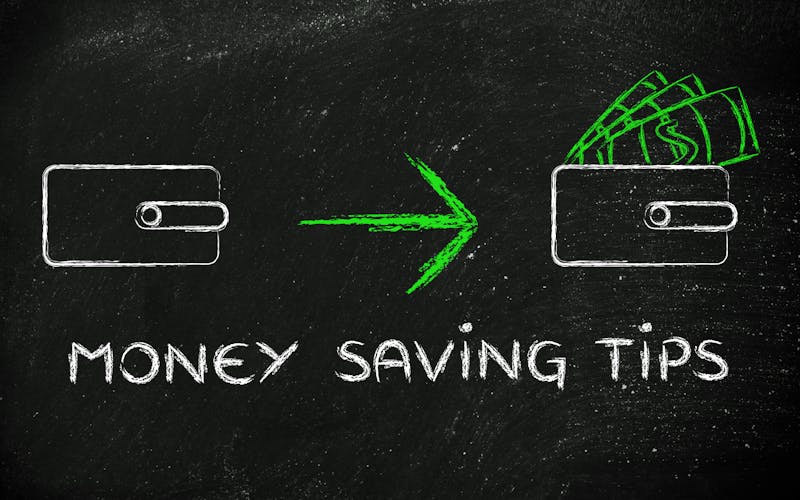 Creating a budget is only half the battle. For your renovation to be successful, you need to follow that budget for the duration of the project. Everyone likes saving money, but cutting corners at every turn is not a viable solution. However, that doesn't mean there aren't ways to limit your spending or at the very least utilize the money you have smartly.
Here are some tips and tricks for utilizing your money properly and strategically: 
Invest in quality cabinets since they are the backbone of the kitchen and last for many years.
Buy simpler appliances as opposed to smart appliances. However, don't be afraid to spend a few bucks on high-quality appliances since they need replacing less often, thus saving you money in the long run. 
Purchase your materials on your own rather than ordering them through your contractor to avoid service charges.
Choose economical options for tiles and countertops. The quality remains the same; the only thing that changes is the style.
Reuse your countertops if they are in good condition.
Use a few bigger cabinets instead of a bunch of smaller ones since they are more cost-effective.
Reuse your hardware and faucets if they are in good condition.
Cut down on crown moldings since they are expensive and contribute solely to design rather than function.
Refurbishing cabinets instead of replacing them only saves 5% of the cost and sacrifices most of the quality new cabinets provide, so we recommend against doing this.
Invest in high-quality options over stylish ones that may be lacking. Remember, the longer it lasts, the more money you save in the long run.
Don't spend money removing walls or moving around the major appliances if you can help it. A lot of money can be saved simply by preserving the original layout of your kitchen.
Stick to a standard sink, avoiding extras like a smart faucet or more complex designs 
Skipping the contractor will save a good few bucks. However, it will make your project more stressful, less organized, and probably a lot lengthier.
 DIY Dos and Don'ts
 Another great way of saving money is to cut down on labor costs by DIYing some parts of the project. Unfortunately, DIYs can go wrong quickly, resulting in a higher bill. The key is to know where it's safe and easy to DIY and where it's best to hire a professional.
DIY Dos:
Demolition is often an easy DIY. For example, tearing out your old cabinets.
If your new appliances are being installed in the same place as the old ones, they aren't too difficult to install yourself.
Painting the walls can be done yourself if you have the time and energy.
For those who are handy, laying down floors can be a good place to DIY.
DIY Don'ts:
Don't DIY any mechanics like electric, plumbing, or gas unless you are experienced in this area.
Cabinets and crown moldings should be installed by a professional to avoid damaging the products in the process.
Installing countertops generally requires professional help. 
Our Credibility
 To ensure the information in this article is accurate, we asked industry professionals to share the knowledge they attained through extensive experience.
Nick Glusheski with Luxcraft Cabinets, LLC is a valued Fabuwood dealer who has been in the industry for eight years. He has completed over 700 home renovation projects overall, with an average of 83 projects a year.
Dan Lombreglia with Special Additions, Inc. is a valued Fabuwood dealer with an impressive 21 years in the industry.
All the information in the article was provided by these individuals, and while exact costs will vary based on your project, you can be sure the numbers and knowledge shared above are based entirely on experience.
Happy Remodeling! 
Don't let your budget prevent you from creating the kitchen of your dreams. Knowing how to organize your spending is a huge step in the right direction – now all that's left is putting it into action. If you start your project with a thought-out, accurate, and clear budget, nothing can stand in your way. Happy designing, and we can't wait to see your beautiful new Fabuwood kitchens!