November 06 2018
Designing your kitchen with glass fronted cabinets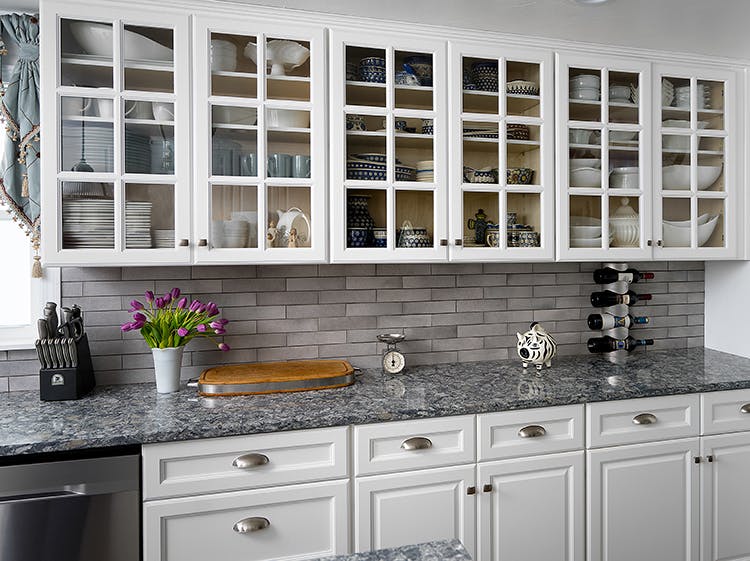 At Fabuwood, we love the idea of incorporating glass-front cabinets for added style and storage in your kitchen. This type of custom cabinet can easily fit into any design style. Glass-front cabinets are quite versatile and do not have to be used for every cabinet you install. So, if you're looking for an alternative to wood but not yet ready to try open shelving, glass-front cabinet doors might be the right decision for you. This blog will outline some of the pros of including this style in your kitchen and how your kitchen renovation can benefit from it.
Advantages of glass fronted cabinets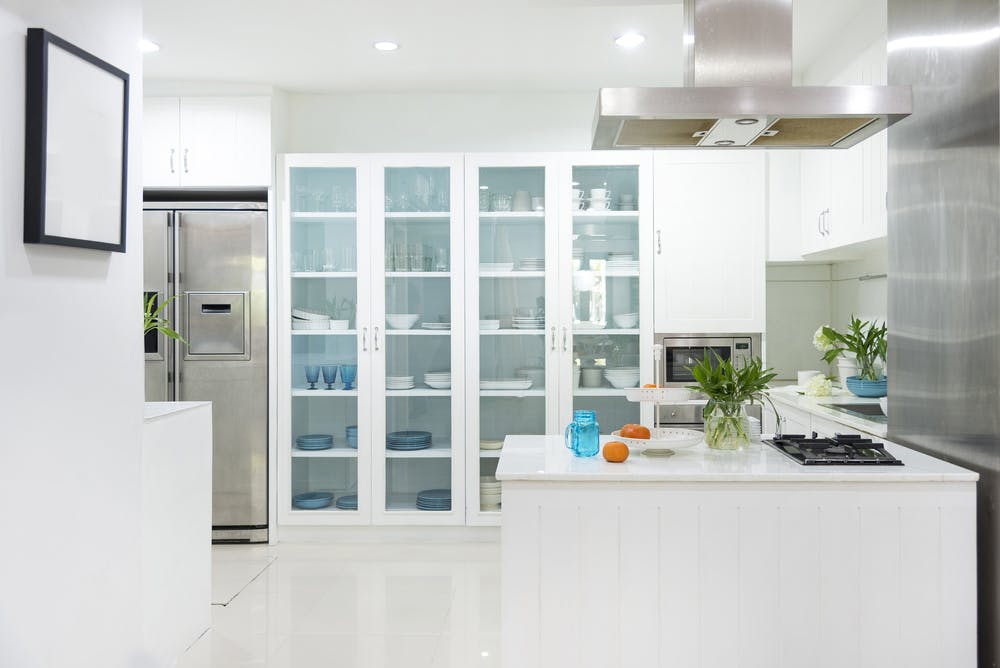 Glass-front cabinets offer plenty of enticing advantages for homeowners. Firstly, glass-front doors come in many styles and designs. So, it's helpful to know that single panel doors provide a sleek look, while six-panel glass doors can give a more vintage feel. Next, you'll have the option to choose from clear glass, frosted glass, textured glass and more! The options are endless depending on what you're trying to achieve.
The main benefit of kitchen glass cabinets is that they create more space and dimension, forming an illusion of a larger kitchen. Glass display cabinets will make the room feel bigger and help homeowners optimize on minimal space.
Time to show-off your glass front cabinets!
Clear glass front cabinets are the perfect place to display your pretty dishes, making your space look more elegant and classy. You might even be surprised to see how beautiful your china or bake-ware will look when featured in this setting. Glass doors encourage homeowners to keep things neat and ensure that every item has a place to live inside the cabinet.
However, you need to pay attention to cleaning these glass doors on a weekly basis so that the cookware inside shines through. If your goal is to break up the wood but conceal the cabinet interiors, frosted or textured glass fronts will do the trick!
Not only are glass-front cabinets functional and attractive, they also give your space that extra oomph. All it takes is a little creativity!
Are you considering glass-front cabinet doors for your kitchen remodel? We'd love to hear your thoughts about this style in the comment section below.