Dark Kitchen Cabinet Color Schemes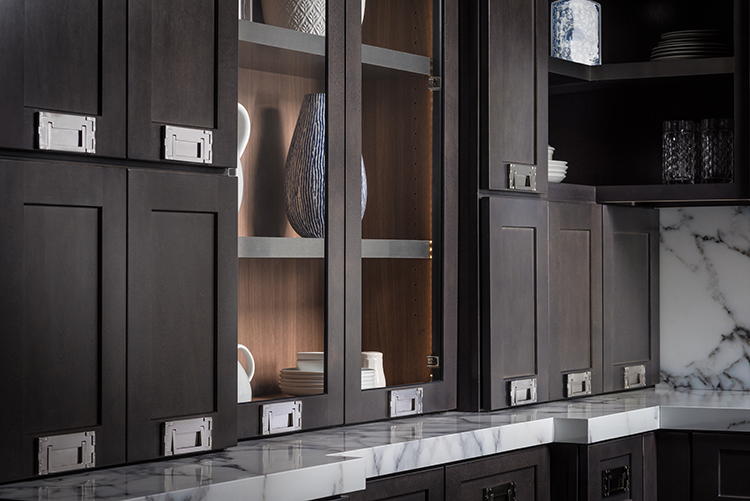 As we mentioned in an earlier blog post, Pantone announced "ultra violet" as the color of the year. Therefore, it should come as no surprise that we predict an increase in dark/vibrant purple accessories and accents adorning kitchens across the nation. This vibrant purple is not the only color to expect as dark color schemes are continuing to gain popularity. Whether you are looking to give your kitchen a big shot of color or just want to introduce a new shade to your scheme, here are our suggestion to incorporate darker colors into your kitchen space.
THE DARK SIDE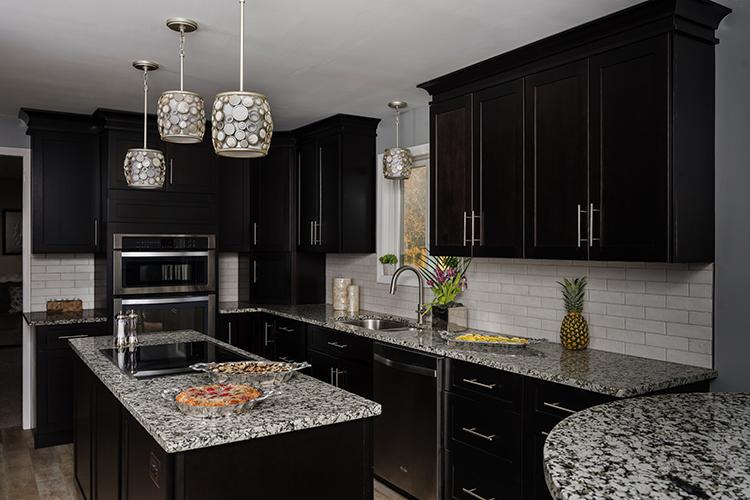 After years of white or wooden color schemes dominating the market, homeowners are beginning to add more color to their kitchens. While the majority of people are still gravitating towards neutral colored kitchens, it seems to us that consumers are readily adopting a mixed color palette in their homes.
For homeowners that want something unique that builds character or provides a bold statement, we suggest designing with dark cabinetry. Custom color options like black, dark grey, navy, emerald green, or plumb purple will create a high-end allure that many desire. Incorporating dark shades is a bold decision that creates drama and unsurpassed luxury. But, they are a daring choice and there are always other ways to incorporate dramatic color schemes without fully committing.
Dark colors are great to use as contrasts, where just one wall or one item of furniture can add depth and focus to an otherwise plain and simple color scheme. With dark grey, blue, green or purple accents and accessories, you can add a sense of sophisticated fun to an otherwise very traditional decor.  To perk up a light-colored room, we suggest adding a bold and dark accent, for example dark printed blinds or even chairs/barstools. Some homeowners are spicing things up with a dark colored island that really stands out against lighter more conservative décor. Kitchen flooring is another spot where dark colors are showing up and when done right, dark flooring can give your room an expensive feel.
If you're not ready for dark cabinetry, or a dark accent/piece of furniture, there is always the option to purchase black or darker appliances.
Let us know how you incorporate dark shades to your kitchen decor in the comment section below.