The advantages of high gloss kitchen cabinets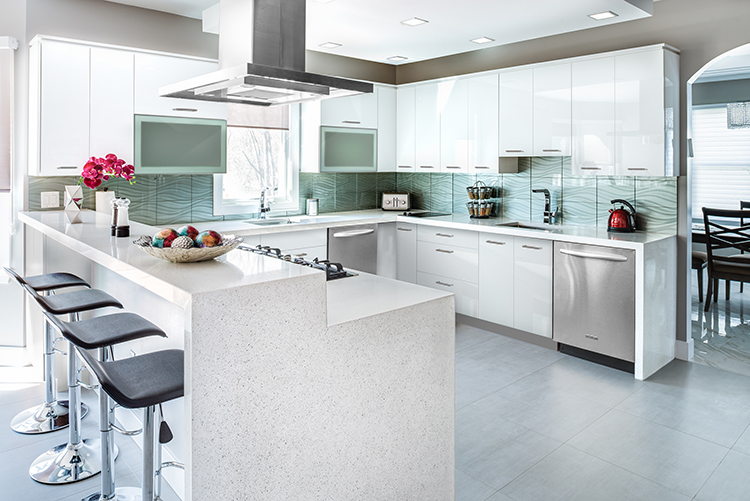 If you are contemplating a new design for your kitchen, you know that the finish of your cabinets can make a huge impact on the overall style and feel of your space. Over the past few years cabinets with high gloss acrylic and laminates have become very popular due to their visually dramatic impact on a room.
The cabinet finish you choose can create a vividly different look, regardless of the material the cabinets are made from. While we cannot say that we think one is better than the other, there are advantages and disadvantages of each option. This blog will explain the advantages of choosing a glossy finish when upgrading your kitchen cabinetry.  
Why High Gloss Kitchen Cabinets?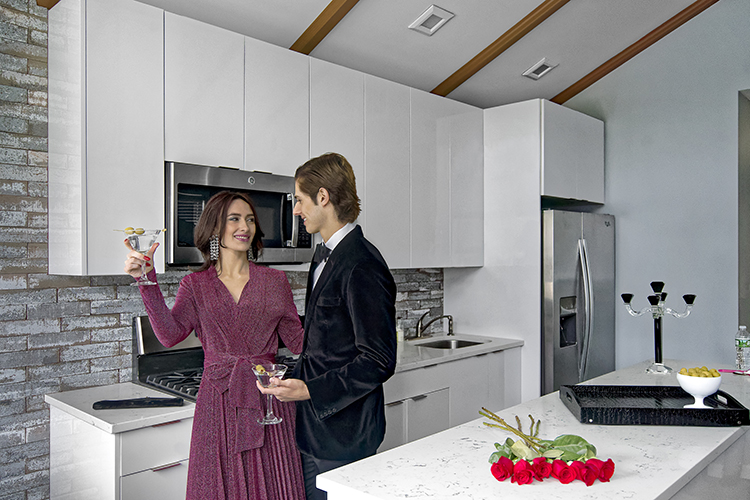 High gloss cabinet surfaces are an impressive and contemporary addition to modern kitchen or bathroom renovations. They are more suited for a current style kitchen with flat cabinet fronts than for traditional style spaces.
What is a high gloss kitchen cabinet?
One of the main reasons why homeowners opt for gloss is its light-reflective characteristics. Light reflects off gloss surfaces, helping make a room feel brighter and larger. For this purpose, gloss cabinets are a great choice for smaller kitchen spaces. No matter the size of your home, a glossy finish will make your room appear and feel bigger.
Easy cleaning is another main advantage of high gloss kitchens. Any stains or marks simply wipe off so you won't need to put much effort into it. Using a soft non- scratch damp cloth is enough to remove any blemishes that may appear. They also offer fantastic waterproof qualities without the need of any special sealing or treatments.
How to Achieve High Gloss Acrylic Kitchen Cabinets Finish
You can achieve this contemporary high gloss style with our Prima Bianco cabinets. Additionally, if you are interested in high gloss cabinetry with a more traditional feel, you always have the option to customize your order with a high gloss finish on any of our other lines.
Comment below your thoughts about high gloss cabinets kitchen